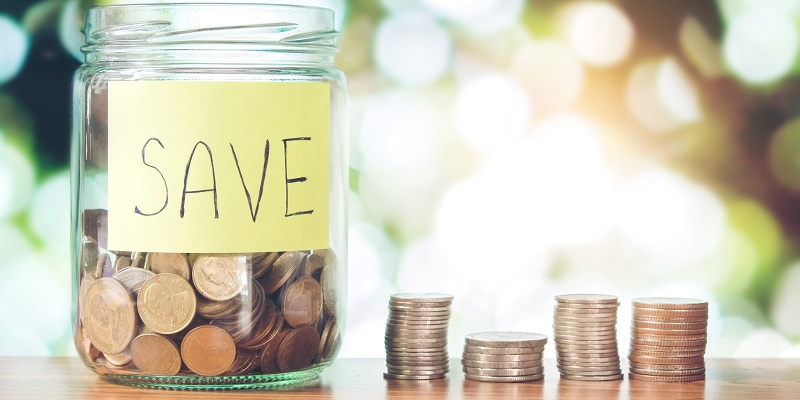 Find which banks have the best savings account and money market accounts with high interest rates! Find the highest savings interest rates and open an account today.
In addition to this list, you will be able to find and select the best savings accounts suitable for your needs. All accounts, such as checking accounts, savings accounts, CDs, and money market accounts each have different benefits, and thus different interest rates.
All of the banks listed are FDIC insured, so you can feel at ease as you know your money is secured and earning the highest possible interest rate in a safe environment. Be sure to familiarize yourself with the terms and conditions with each account in order to obtain the highest rate!
Editor's Note: A good majority of the accounts listed below are available nationwide. Please refer to our individual reviews before applying as few accounts are available only in certain states, regions, etc. For reference, in the title of each review (and in the "account summary" segment of each review), we list the availability of each bank/credit union whether it be available in a certain state(s) or available nationwide.
Savings Accounts vs. Money Market Accounts
You've probably never heard about a Money Market account (MMA) before. Most people already have a good idea of what a traditional Savings account is. Both are very similar and most banks will offer both types of accounts. Here's a summary of key similarities and differences:
| | |
| --- | --- |
| Similarities | Differences |
| Simple and straightforward to open | Money Market Accounts usually have more Checking-like features, such as electronic funds transfers, checks, debit cards and ATM withdrawals |
| FDIC insured, keeping your deposits safe | Savings accounts usually only allow access to funds via electronic funds transfers, telephone withdrawals, or in-person withdrawals at a branch |
| Limited on certain types of withdrawals per billing cycle (6 is the limit for these certain types by law) | Money Market accounts often require higher minimum balances for earn the rate |
While minimum balance requirements vary, most banks with the best rates keep the rates fairly competitive between both accounts. Though, MMAs from the same bank won't always have better rates than its Savings account.
Putting aside interest rates, another main factor in deciding which one to have is how you'll access your funds. For example, MMAs have more options. Many consider MMAs to be more of a hybrid between a checking & savings account due to its limited checking capabilities. Be mindful that many banks limit you on the amount of check writings per month. Both a Savings and Money Market account are limited by the Federal Reserve on the total number of transactions a month.
Money Market accounts are more flexible in case of emergency and Savings accounts are better for long-term. If the primary reason you're opening an account is to hold your savings and earn interest, go ahead and select the account with the best rates. To receive certain rates, you must meet any minimum balance or other requirements.
---
Where To Get The Best Interest Rates
Online banks offer the best of the best. When comparing all the best rates from credit unions, local/national traditional banks with online banks, they just can't compete with the rates provided by online banks. Credit unions and traditional banks operate through brick-and-mortar locations and accumulate more overhead costs.
Online banking is definitely trending and on the rise. Therefore, more consumers are taking advantage of the benefits. A good handful of consumers are unaware about the higher rates offered by online banks or are simply more comfortable with their local banks.
There's no need to worry about deposit security concerns. All the banks listed on this page are FDIC-insured.
A majority, if not all of these online banks, have been around for years or decades. Many are actually just the online division of a bigger, established banking group. Start browsing around at the rates provided by online banks and compare them to your local physical banks. You'll find that online banks offer you better accounts — checking, certificate of deposits, IRAs, etc. Typically, the best rates are offered by online banks that are available nationwide.
---
Best Featured Savings Accounts
The following rates are better than what most traditional banking institutions can offer. Accounts from HSBC Direct, Discover Bank and CIT Bank are all available online and nationwide. In addition, you may want to check out the popular Savings account from Chase bank for a nice sign-up bonus.
---
Capital One 360 Performance Savings $500 Bonus
What you'll get: Up to $500 bonus (click through link below for offer)
Where it's available: Nationwide
How to earn it:

Open a new 360 Performance Savings account by May 31, 2020, using promo code SCORE500.
Deposit $10,000–$50,000 or more of new money within 10 days of account opening (Initial Funding Period).
Maintain the required daily balance within a bonus tier for 90 days following the Initial Funding Period, and earn $100 for every $10,000 maintained (up to $500).

When it expires: 6/10/2020
---
CIT Bank Savings Builder Account

Get up to 0.55% APY with the new online CIT Bank Savings Builder account.
Earn a top tier, competitive APY on your money—one of the top savings rates in the nation.
Earn 0.55% APY on your funds – grow your savings faster.
Build a habit of savings. Pay yourself first. Start with $100 per month and build your habit of savings-—all while getting a top rate.
How To Earn The Highest Rate:
The higher interest rate can be earned by completing one of following requirements:
Monthly Savers:

Make at least one single deposit of $100 or more during the first Evaluation Period which begins on the third business day prior to the end of the month the account was opened.
Additional deposits made between the account opening date and the beginning of the first Evaluation Period will not qualify.
In order to continue to earn the higher rate, make at least one single deposit of $100 every month.

High Balance Savers:

Have an account balance of $25,000 or more on each Evaluation Day. The Evaluation day is the fourth business day prior to the end of the month.
(FDIC Insured)
---
Discover Online Savings Account

Enjoy 0.60% APY at no minimum balance with the Discover Savings account.
Available nationwide – paired with phenomenal customer service
Get 0.60% APY on your funds with no minimum requirements & no monthly fees!
No hidden fees. No minimum balance to open.
It's your money. Use it when and how you want.
Deposit checks on the go or grow your savings with automatic transfers.
Move money in and out of your savings account easily and securely.
View your savings account balance and activity online or with mobile app.
Get started and open a Discover Savings Account in 3 easy steps.
(FDIC Insured)
---
Green Dot Unlimited Cash Back Bank Account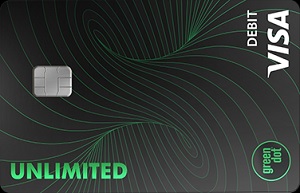 With the Unlimited Cash Back Bank Account by Green Dot, you can earn 2% APY on your savings up to $10,000 (may change anytime) PLUS 2% cash back on online and mobile purchases (at Amazon, Uber, Walmart.com and more).

Visit GreenDot.com for terms and conditions.


---
Best Nationwide Bank Rates
Accounts below are all available nationwide
APY = Annual Percentage Yield
MIN = Minimum to earn the stated APY
MAX = Maximum that will earn the stated APY
---
Best State/Local Bank Rates
| Bank or Credit Union | States | Account Type | APY | Terms | Review |
| --- | --- | --- | --- | --- | --- |
| SharePoint Credit Union | MN | eSavings Account | 3.00% | No min/$10K max | Review |
| Apco Employees Credit Union | AL | IRA Share Account | 2.02% | $25 minimum to earn high rate | Review |
| Central Minnesota CU | MN | My Goal Savings | 2.00% | $0+ minimum to earn high rate | Review |
| WauBank | AZ, CT, FL, MA, RI, TN, VA | High Yield Online Savings | 1.85% | $5K Minimum to earn rate | Review |
| Keesler Federal Credit Union | AL, LA, MS | High Interest Money Market Plus | 1.50% | $100K Minimum to earn rate | Review |
| Workers Credit Union | MA | SaveUp Savings | 1.18% | $99,999.99+ | Review |
| Home Loan Investment Bank | RI, MA | Premium Savings Account | 1.05% | $50,000 Minimum to Open | Review |
| Amboy Direct | NJ | eSavings | 1.01% | $1.00 min/$250,000 max | Review |
Top Pages On BankDealGuy


• Chase $200 Total Checking Bonus [Online, Nationwide]
• Best Bank Promotions & Bonuses 2019
• Chase $300 Premier Plus Checking Bonus Coupon Code
• TD Bank Promotions: $300 & $150 Checking Account Bonuses
• CIT Bank Promotions: 1.85% APY Savings Builder, 1.85% APY No-Penalty CD, 1.85% APY Money Market
• Ally Bank Promotions: $3500 Promotion, Online Savings 1.80% APY Rate, and Invest Managed Portfolio
• TD Ameritrade Brokerage Promotion: Earn $100 Up To $600 Cash Bonus + Commission-Free Trades For 60 Days [Nationwide]
• Chase Coupon Codes $200, $300, $350, $500, $625, $1250 -- 2019