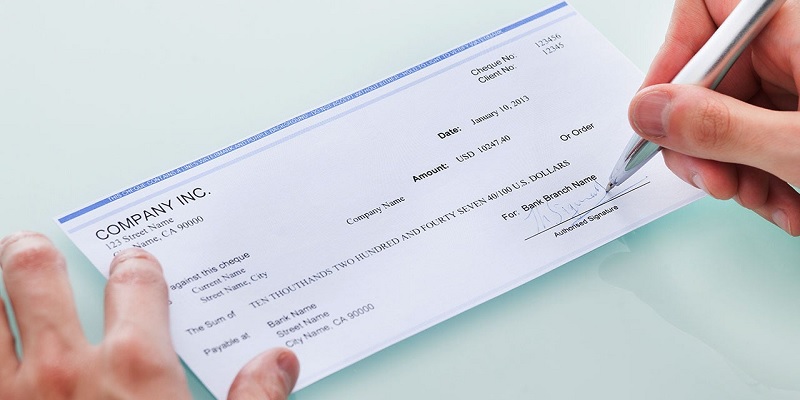 A cashier's check is a check that is drawn from the bank's own funds and is signed by a cashier or teller. With a regular check, the check writer guarantees payment. However, with a cashier's check, the bank guarantees payment.
Cashier's checks are safer compared to regular checks because they shouldn't bounce. If you want to learn more about what a cashier's check is and how to get one, keep reading.
---
What is a Cashier's Check?
As mentioned previously, a cashier's check is a check drawn from the bank's own funds and signed by a cashier or teller. They are treated as guaranteed funds because the bank, rather than the purchaser, is responsible for paying the amount.
---
Why You Need a Cashier's Check
Cashier's checks are best for large purchases, like for a car or house, when you most likely can't use a debit or credit card. Although, there are more modern alternatives, they are still popular and useful for these reasons:
Guaranteed funds: Before printing a cashier's check, the bank or credit union receives the money. They do this by either removing money from the account holder's account or requiring cash from whoever requests the check. Because of this, banks can guarantee that the check will clear, which provides security to the recipient, who is often selling something. On the other hand, a personal check will only clear if the funds are available in the check writer's account when the recipient tries to deposit or cash the check.
Quick availability: The recipient or seller can use the funds almost immediately after depositing a cashier's check. Usually, the first $5,000 must be made available within one business day (compared to the first $200 for personal checks).
---
How to Get a Cashier's Check
You must know the exact amount and recipient's name before requesting the check, and also personal identification.

Cashier's checks are drawn on a financial institution's funds, but you supply the check amount to your bank ahead of time. And you need the name of the "payee," the business or person you are paying, since you can't get a blank cashier's check. You should also have your ID ready because the teller will probably ask to see it.

Visit your local branch and request the check from a teller.

This is the typical way, but some banks, especially online-focused ones, have other methods such as calling or sending an online message to their customer support team. In this case, it would then be mailed to your recipient, which takes longer. 

Pay the check amount plus any applicable fee.

If the funds are in an account at that institution, the full amount of the check will be frozen in your account or withdrawn when the check is issued. Additionally, make sure that you have enough in the account to pay any fees. 

Get a receipt. Lastly, you should a

sk for proof of payment because you might be able to use this to track the check.
---
Cashier's Check vs. Money Order
Money orders are similar to cashier's checks; both are typically safe forms of payment because you can purchase them with cash, which means that they most likely won't bounce. The difference between the two is that money orders come from different issuers. Additionally, you can buy money orders at banks and credit unions, as well as post offices, retail stores, and money transfer businesses.
Furthermore, money orders have maximum issue limits, so they might not be useful for significant expenses, like home purchases, but they may cost less for small payments.
---
Author's Verdict
Cashier's checks can be useful for large payments and are safer than personal checks. Hopefully this post helped inform you about what they are, when you need one, and how to get it.
In addition, we have a list of bank promotions to get some extra cash in your pockets today. You may also want to check out savings accounts if you want to get started on saving up money.