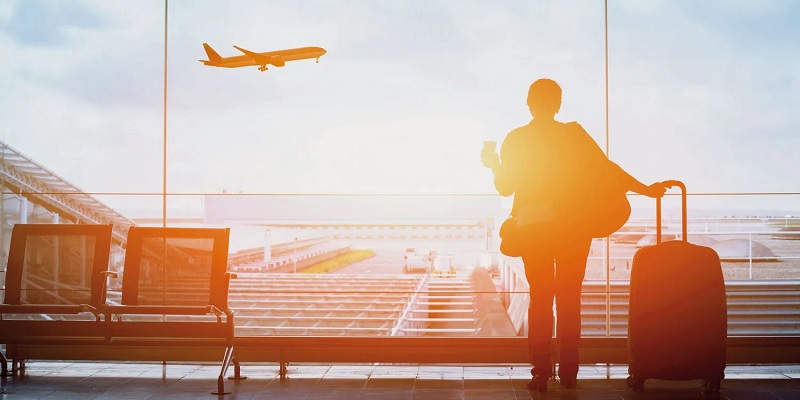 With all the different discount travel websites out there, it can be hard to determine which one is the best. You will be able to use these websites to book your flights, car rentals, or hotel bookings.
If you're planning on travelling soon, here are the 14 Best Discount Travel Websites.
---
Best Tips On Saving Money Using Travel Websites
First and foremost, here are some tips to help you save some extra money.
Use a Shopping Portal
Using a shopping portal is a great way to maximize your savings. To use a shopping portal, simply sign in and search for a travel website or service that you have in mind, and you will be forwarded to that website. When you use a shopping portal, you will be able to get cash back.
Rakuten is one of the most popular shopping portal that offers cash back on travel and general shopping websites. Additionally, they offer a decent sign-up bonus. Furthermore, check out all the best shopping portals here.
With Rakuten, you can earn 1-3% cash back when you book through Priceline, and there are also many other popular travel sites on Rakuten too.
---
14 Top Discount Travel Websites
Keep reading to find out the best discount travel websites to save money when travelling.
Booking.com
Booking.com is one of the most used travel websites because it lets you book all types of housing. From apartments to guesthouses, you can find stuff that you won't see on other websites.
Airbnb is also great for booking individually hosted places when travelling. Both of these sites are great if you don't want to stay at a hotel.
Priceline, Travelocity, Expedia, Hotwire & Orbitz
All of these websites serve the same purpose — provide general booking options. The prices are generally all the same, the only difference between these sites are the layout and user interface.
Only common hotel chains are listed on these sites, however it makes booking the entire vacation package simple. Priceline.com is a great option that offers low prices without a bidding process. Check out the best Priceline.com flights, hotels, and rentals. Furthermore, all theses sites offer their own branded credit card that you can open to earn extra rewards.
Airlines: If you use Priceline, Orbitz, Expedia or any of the sites mentioned, you will be able to find the cheapest flights. If you book through Priceline, you will be able to receive a refund if you change your mind within 24 hours.
Hotels: You will be able to find the best hotels that you can stay at while saving the most money. However the main downside is that hotels offer promotions available for their own websites.
Car rentals: Similar to hotel rentals, the price is usually better through a travel website, unless you're applying a promotion/coupon code directly through the car rental's website. Most big companies partner with specific car rental companies to offer discount codes, so check with your Human Resources department just in case.
---
Top Offers/Features
Priceline.com
Travelocity
Expedia
Hotwire
Orbitz
TripAdvisor 
TripAdvisor allows you to book your flight and hotel, however the most beneficial aspect is that they have personal traveler reviews.
Kayak
Kayak lists their partnered travel deals and comparison deals from their competitors' websites. This makes it a great website to use if you want to compare other offers.
Hotels.com
This is the most popular website to find hotel chains. They are constantly updating their Deal of the Days, Last Minute Deals and other constantly changing holiday sales. You can also use it to book flights if you want.
Agoda
Agoda specializes in booking vacation rentals and hotels, though they do offer flights.
TravelZoo
TravelZoo is another website that lets you book your entire vacation package on one site. This website is great because they have many writers that are constantly researching the best vacation package deals.
LonelyPlanet
LonelyPlanet has incorporated booking for flights, hotels, cars and tours. In addition, they are the largest travel guide book publisher in the world.
Viator
As a TripAdvisor company, Viator lets you book sightseeing tours and activities with tour companies and guides.
Points.com
Points.com is a free service that lets you manage your loyalty points/miles from all the different programs out there. You probably have a bunch of points and miles from many different airlines and hotels but might not have just enough yet to earn freebies. With points.com, you can buy the few points/miles you need to reach your goals, or you can even sell and trade those rewards that you have no use for.
---
Author's Verdict
If you travel frequently, I highly recommend you take advantage of these great websites and all the features and promotions they offer. They have many different options and features depending on what you're looking for so make sure you do your research to find out the best option for you.
In addition, we have a list of bank promotions to get some extra cash in your pockets today. You may also want to check out savings accounts if you want to get started on saving up money.