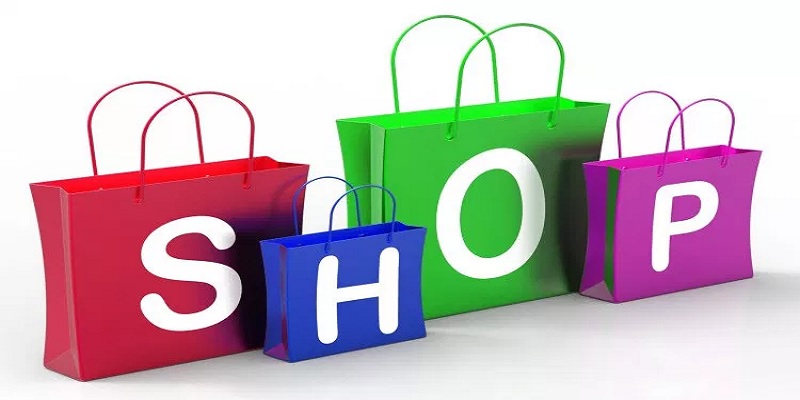 Mr. Rebates is a one of the best cash back shopping portals, but is it the one for you?
In this review we'll take a look at the pros and cons of using MrRebates as a shopping portal to earn cash back on your online purchases.
MrRebates Offers Many Cashback Opportunities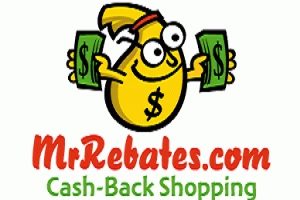 According to shoppers who use MrRebates, you can earn up to 30% cash back at many of their participating merchant websites. You'll instantly recognize many of the brand names MrRebates partners with, like Amazon and Best Buy.
Additionally, MrRebates offers sign-up bonuses and generous "Store of the Week" and "Weekly Deals" that can bring customers lots of cash back for online shoppers. MrRebates says their shopping portal works with over 2,500 online retailers, so you won't have trouble finding an online store with products you already want to buy.
There's also a unheard of Referral program with MrRebates: current members earn 20% of each of their referrals' cash back, for life. This means that if you refer a friend to sign up for MrRebates, you'll get a bonus equal to 20% of the cash back they earn every time they use MrRebates.
In addition to a cash sign-up bonus ($5, which is pretty standard for cash back shopping portals), MrRebates advertises that there's no limit to the amount shoppers can earn through referral bonuses. This could mean a lucrative network marketing opportunity for some shoppers.
Lastly, MrRebates' cash back rebates can "stack" with your credit card's cash back benefits. This means that if MrRebates offers you 5% cash back at a certain merchant, and your credit card offers 6% cash back for online purchases, you could get 11% total cash back. They also provide coupon codes to save even more.
How Does MrRebates Work?
Like most cash back shopping portals, MrRebates earns a commission directly from the merchant websites they partner with. MrRebates earns this commission when you use their "affiliate link" to visit a shopping site like Amazon and make a purchase there. Then, they split this commission with you, in the form of cash back as a percentage of your purchase.
New shoppers with MrRebates will have to wait 90 days before they can access their earned cash back, so if you're considering signing up, it's probably best to look into it sooner rather than later. MrRebates has a minimum payment threshold of $10. This means you can only be paid by MrRebates after you've earned at least $10 in cash back.
MrRebates shoppers can choose to receive their cash back in the form of a check mailed to their physical address, or via PayPal. Payments are made monthly, and most reviewers report that requesting and receiving payment from MrRebates is simple and convenient.
Some products, for example gift cards, might not be eligible for MrRebates' cash back program. This restriction is usually determined by the merchant themselves and outside the control of MrRebates.
Concerns About Using MrRebates Shopping Portal
Currently, MrRebates does not have a mobile app, which might be a dealbreaker for shoppers who mostly use mobile devices, but they do have a mobile-friendly website, just not a mobile app (yet).
Some users have complained about the user interface for MrRebates, so if you aren't totally comfortable using the web, you might find using their shopping portal confusing.
You must have browser cookies enabled for the MrRebates interface to work properly, so make sure you understand how cookies work before you sign up.
If you decide to use MrRebates, make sure you check the fine print, too: there are some terms you must get through to make sure you get paid. For example, you need to ensure you log in through the MrRebates portal for every individual purchase, or you might not get credit for your purchases.
With that in mind, however, MrRebates is widely recognized as a reputable company (not a "scam") that consistently follows its own rules and pays its shoppers according to its public guidelines. MrRebates is accredited by the Better Business Bureau and their "A+" rating means they work hard to resolve any customer complaints.
Summary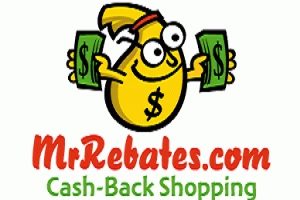 MrRebates is a popular and viable option for shoppers who want to use an online portal to earn cash back on their online purchases. The table below summarizes the MrRebates cash back shopping portal program, but be sure and check with MrRebates on their own website, and read any fine print in their agreements before jumping in. Happy shopping!
| | |
| --- | --- |
| Feature / Benefit | MrRebates Offers: |
| Average Percentage Cash Back on Purchases | About 20%, up to 30% |
| Approximate number of online stores partnered with MrRebates | 2,500 |
| Referral Bonuses | Yes, 20% of referred friends' cash back for life |
| Mobile App | Yes |
| Minimum Payout Amount | $10 (and minimum 90 days from start date) |