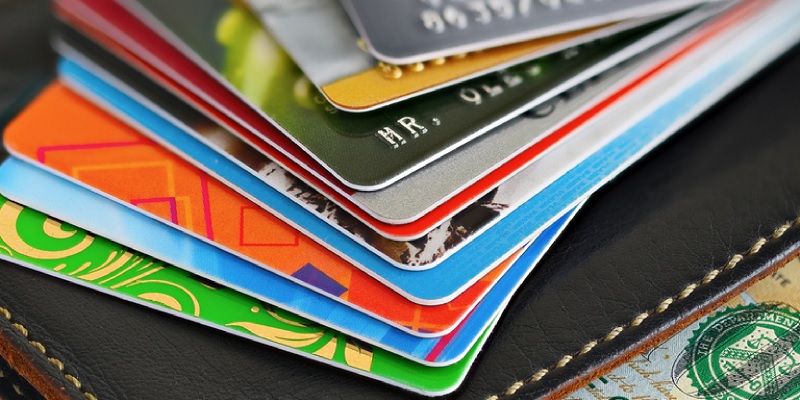 When shopping for a new credit card, you may not know which to consider at first, but look no further because we have a handy chart for all our best credit card bonuses right here convenient at your service.
However, since there are so many different credit cards to choose from, it begs the question of what do earning points mean and how much are they worth? In essence, each credit card have different and unique bonuses, some may be worth the same, some may not.
There is also a difference between points and miles and their worth. If you are interested in finding out more about how to calculate your points and miles, please read below to continue further.
Featured Offer
Our best credit card concerning miles and travel is the Barclaycard Arrival Plus® World Elite Mastercard®
Miles vs Points
With owning a credit card, there is always two things to mainly consider: miles and points. Both of them tend to work similarly, but there is a difference: miles benefit more towards flights and co-branded Airline cards while points can be redeemed for numerous purchases such as gift cards, cash back, and travel purchases.
How you earn miles or points mostly depend on which kind of rewards card you use. Once you earn enough on each, both miles and points can be redeemed for a variety of rewards.
How To Determine Your Rewards Redemption Value
There is a simple formula to determine how much your points and miles are worth. Here is how to calculate your rewards redemption value:
Redemption Value = 100(cash price)/(reward price)
First, use the cash price of your reward and multiply that by 100 to convert dollars into cents
Second, divide that amount by the reward price–this is the amount of points or miles
Third, you should get the redemption value which is shown as per point or per mile in cents
E.g: If I wanted to book a one night stay at a hotel and the cash price is $400 and the reward price (miles or points) is 80,000 points, how much would my redemption value be? The equation would be set up like this:
Redemption Value = 100(400)/(80,000)
Your cash price in cents should be 40,000 then take that and divide it by 80,000 and you should get $0.50 for your redemption value, so half. In general, a value of $0.01 per-point or per-mile is considered the average amount, if you get anything more, that is a deal and you should take advantage of it!
Some Other Factors to Consider
Along with calculating your redemption value, there are other factors that you should be aware of when determining your overall reward. These include the card costs, rewards fee, earn rate, and the potential of transferring points.
Card CostsRewards FeeEarn RatePoints Transfer Potential
Some costs such as annual fees and interests could possibly reduce the value of your miles or points, so be sure to pay your full credit card balance on time to avoid any extra charges. If you pay more in fees than you earn in rewards, you should invest in a new card with unlimited rewards instead.
The cash price should contain the full amount of your paid booking and have no additional expenses. If a hotel or flight you booked have an added expense, that will deduct your cash value price. Refer to this equation below if you do come across this predicament:
Redemption Value = 100(cash price – extra expenses)/(reward price)
E.g.:
Cash price = $400, reward price = 80,000 points/miles = $.50
Expenses = $50 more to book a hotel = $400-$50 = $350
100($350/80,000) = $0.437 ≈ $0.44 -> redemption value
Reduction of $0.06 per point
The earn rate is the amount of points/miles received for every dollar spent. Depending on the card, the earn rate can double or even triple the purchases. Other cards might have a flat earn rate.
Most reward cards allow a 1:1 ratio of points transfer to a partnered program. Transferring points to a partnered program is recommended if you need more miles or want to increase your miles value worth. Always consider the transfer ratio and new redemption value in order to avoid losing points.
Rewards Program vs Value in Cents
| | |
| --- | --- |
| Rewards Program | Value In Cents |
| Accor Le Club | 2.0 |
| Aeroplan Loyalty Program | 1.5 |
| Alaska Mileage Plan | 1.8 |
| American AAdvantage | 1.4 |
| American Express Membership Rewards | 2.0 |
| Amtrak Guest Rewards | 2.5 |
| ANA Mileage Club | 1.4 |
| Asia Miles | 1.3 |
| Asiana Club | 1.4 |
| Avianca LifeMiles | 1.7 |
| Avios | 1.5 |
| Bank of America Premium Rewards | 1.0 |
| Barclaycard Arrival Miles | 1.0 |
| Best Western Rewards | 1.7 |
| Capital One Credit Card Rewards | 1.4 |
| Chase Ultimate Rewards | 2.0 |
| Citi ThankYou Points | 1.7 |
| Delta SkyMiles | 1.2 |
| Diners Club Rewards | 2.1 |
| Discover Rewards | 1.0 |
| Emirates Skywards | 1.2 |
| Etihad Guest | 1.4 |
| Flying Blue | 1.2 |
| Frontier Miles | 1.1 |
| HawaiianMiles | 1.2 |
| Hilton Honors | 0.6 |
| IHG Rewards Club | 0.5 |
| JetBlue TrueBlue Rewards Program | 1.3 |
| Korean Air SkyPass | 1.7 |
| LATAM Pass Points | 1.5 |
| Marriott Bonvoy | 0.9 |
| Miles & More | 1.4 |
| Qatar Airways Qmiles | 0.8 |
| Radisson Rewards | 0.4 |
| Singapore Krisflyer | 1.3 |
| Southwest Rapid Rewards | 1.5 |
| Spirit Airlines Free Spirit | 0.4 |
| Turkish Airlines Miles and Smiles | 1.3 |
| U.S. Bank FlexPerks | 1.5 |
| United MileagePlus | 1.4 |
| Virgin Atlantic Flying Club | 1.5 |
| Wells Fargo Go Far Rewards | 1.5 |
| World of Hyatt Loyalty Program | 1.7 |
| Wyndham Rewards | 1.2 |
Author's Verdict
Although it might take some time to maximize your miles and points, it is well worth it when you consider all the benefits that different kinds of credit cards have to offer. If you are using your credit card properly, you will keep track of your spending and make sure to not go overboard the amount of reward offered. If you do encounter expenses, now you know how to factor them out!
To ensure that you acquire the most out of your reward points, be sure to always pay your credit card in full and on time every month and take advantage of the initial offers.
Other Bank Bonuses You May Like


• Chase Bank Bonuses. Chase usually offers the most sign-up bonuses out of all the big banks. Read up and enjoy several promotions for their Checking, Savings and Business accounts.
• HSBC Bank Bonuses. HSBC has some big value offers available for their Checking accounts. Some require hefty deposits to qualify. They also have an online Savings account offering a very competitive rate.
• Huntington Bank Bonuses. Huntington has Consumer Checking and Business Checking accounts available throughout the year.
• Discover Bank Bonuses. As an online bank, Discover offers high and competitive rates on their Savings, CD, and Money Market accounts. Enjoy excellent customer service nationwide.
• TD Bank Bonuses. TD Bank consistently offers great Checking account bonuses all year long. Savings account offers are less frequently available.