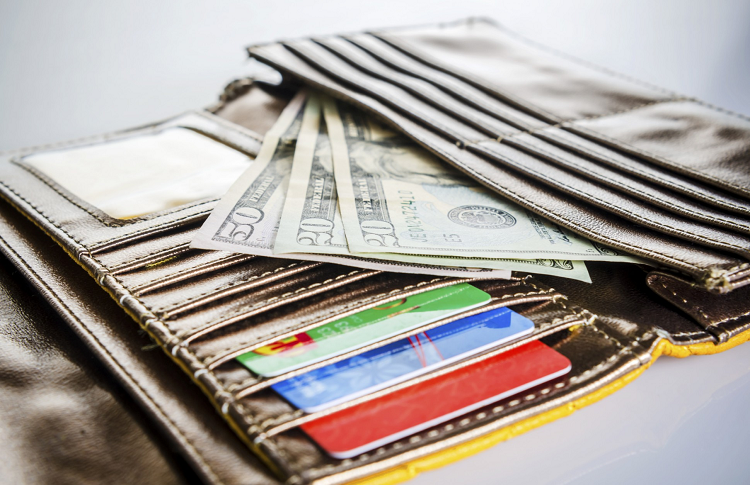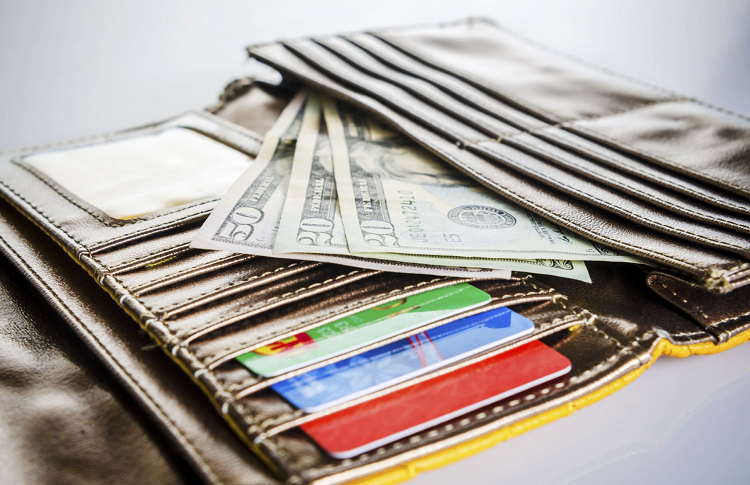 You're in the right spot if you're looking to earn cash, points, or mile bonuses via credit cards! Credit card sign-up bonus offers are a great way to earn hundreds of dollars (up to thousands) worth of cash, points and miles.
Below is our complete list of the Best Credit Card Bonuses & Promotions. You can see our review of the Best Credit Card Deals from Chase, American Express, Citi, Discover, and the list goes on!
We will list the highlights of each credit card and their bonus. You also have the option view our in-depth reviews of each card.
Editor's Note: Below you will see a table of contents. To quickly get to the credit you're looking to learn more about, simply click on the credit card on the table of contents and it will land you directly where the card is on this list.
To see a more in-depth review of the card, click the red link after "See our full review." See below for our list of the Best Credit Card Deals.
Signed up for a credit card and  need to figure out how to meet the minimum spending requirement to receive your credit card bonus?
See our guide on How To Meet Minimum Debit & Credit Transaction Requirements.
To keep it short, simple, and straight to the point, you can see our post on the Best Credit Card Categories here.
Call if you are not instantly approved:
American Express Credit Card Reconsideration
877-399-3083 (new accounts) 8am-midnight EST M-F, 10am-6:30pm Saturday
Barclays Credit Card Reconsideration
866-408-4064. (credit analyst) 8am-5pm EST Monday to Friday
Chase Credit Card Reconsideration
888-245-0625 (personal credit analyst, 7am-10pm EST M-F; 8am-10pm EST Sat. and 9am-9pm Sun.)
800-453-9719 (business credit analyst, 8am-10pm EST M-F)
Citibank Credit Card Reconsideration
800-763-9795 (personal and business card application status/analyst) 7am-midnight EST 7 days a week
---
BankDealGuy's Top Credit Card Picks
Credit Card
Bonus
Annual Fee
Review
Marriott Bonvoy Brilliant® American Express® Card
Learn More
Two 85K Free Night Awards
$650

Review

Capital One Venture X Business Card
Learn More
150,000 Bonus Miles
$395

Review

IHG One Rewards Premier Business Credit Card
Learn More
140,000 Bonus Points
$99

Review

IHG One Rewards Premier Credit Card
Learn More
140,000 Bonus Points
$99

Review

Chase IHG® Rewards Club Premier Credit Card
Learn More
140,000 Bonus Points
$89

Review

Hilton Honors American Express Business Card
Learn More
130,000 Bonus Points
$95

Review

Hilton Honors American Express Surpass® Card
Learn More
130,000 Bonus Points
$95

Review

Marriott Bonvoy Business® American Express® Card
Learn More
125,000 Bonus Points
$125

Review

Marriott Bonvoy BevyTM American Express® Card
Learn More
125,000 Bonus Points
$250

Review

Hilton Honors Ascend Card from American Express
Learn More
125,000 Bonus Points
$95

Review

The Business Platinum Card® from American Express
Learn More
120,000 Membership Rewards® Points
$695

Review

Delta SkyMiles® Reserve Business American Express Card
Learn More
110,000 Bonus Miles
$550

Review

Ink Business PremierSM Credit Card
Learn More
$1,000
$195

Review

Capital One Spark Cash Plus
Learn More
$1,000
$150

Review

Marriott Bonvoy BoundlessTM Credit Card
Learn More
100,000 Bonus Points
$95

Review

Chase Aeroplan World Elite Mastercard
Learn More
100,000 Bonus Points
$95

Review

Chase Ink Business Preferred® Credit Card
Learn More
100,000 Bonus Points
$95

Review

Delta SkyMiles® Platinum Business American Express Card
Learn More
100,000 Bonus Miles
$250

Review

Chase Ink Business Cash® Credit Card
Learn More
$900
$0

Review

Chase Ink Business Unlimited® Credit Card
Learn More
$900
$0

Review

IHG One Rewards Traveler Credit Card
Learn More
80,000 Bonus Points
$0

Review

United ClubSM Infinite Card
Learn More
80,000 Bonus Miles
$525

Review

The Platinum Card® from American Express
Learn More
80,000 Membership Rewards®
$695

Review

Southwest Rapid Rewards® Performance Business Credit Card
Learn More
80,000 Bonus Points
$199

Review

Hilton Honors American Express Card
Learn More
80,000 Bonus Points
$0

Review

Delta SkyMiles® Gold Business American Express Card
Learn More
80,000 Bonus Miles
$0 for the first year; $95 after that

Review

Iberia Visa Signature® Card
Learn More
75,000 Bonus Points
$95

Review

British Airways Visa Signature® Card
Learn More
75,000 Bonus Points
$95

Review

Aer Lingus Visa Signature® Card
Learn More
75,000 Bonus Points
$95

Review

Capital One Venture X Rewards Credit Card
Learn More
75,000 Bonus Miles
$395

Review

Capital One Venture Rewards Credit Card
Learn More
75,000 Bonus Miles
$95

Review

World Of Hyatt Business Credit Card
Learn More
75,000 Bonus Points
$199

Review

American Express® Business Gold Card
Learn More
70,000 Bonus Miles
$295

Review

Chase Southwest Rapid Rewards® Premier Business Card
Learn More
60,000 Bonus Points
$99

Review

United QuestSM Card
Learn More
60,000 Bonus Miles
$250

Review

Delta SkyMiles® Reserve American Express Card
Learn More
60,000 Bonus Miles
$550

Review

Chase Sapphire Preferred® Card
Learn More
60,000 Points Bonus
$95

Review

Chase Sapphire ReserveSM Card
Learn More
60,000 Bonus Points
$550

Review

American Express Gold Card
Learn More
60,000 Membership Rewards® Points
$250

Review

Marriott Bonvoy BoldTM Credit Card
Learn More
60,000 Bonus Points
$0

Review

American Express® Green Card
Learn More
60,000 Bonus Points
$150

Review

UnitedSM Explorer Card
Learn More
60,000 Bonus Miles
$0 first year, then $95

Review

Delta SkyMiles® Platinum American Express Card
Learn More
50,000 Bonus Miles
$250

Review

Southwest Rapid Rewards® Premier Credit Card
Learn More
50,000 Bonus Points
$99

Review

Southwest Rapid Rewards® Plus Credit Card
Learn More
50,000 Bonus Points
$69

Review

Southwest Rapid Rewards® Priority Credit Card
Learn More
50,000 Bonus Points
$149

Review

UnitedSM Business Card
Learn More
50,000 Bonus Points
$99

Review

Capital One Spark Miles for Business
Learn More
50,000 Bonus Miles
$0 for the first year; $95 after that

Review

Capital One Spark Cash Select for Business
Learn More
$500
$0

Review

U.S. Bank Business Cash Rewards World EliteTM Mastercard®
Learn More
$500
$0

Review

PenFed Pathfinder® Rewards Visa Signature® Card
Learn More
50,000 Points Bonus
$95 (waived for existing PenFed Honors Advantage Members)

Review

Delta SkyMiles® Gold American Express Card
Learn More
40,000 Bonus Miles
$0 for the first year; $99 after that

Review

Chase Freedom Unlimited® Card
Learn More
$300
$0

Review

Blue Cash Preferred® Card from American Express
Learn More
$250
$95

Review

American Express Blue Business CashTM Card
Learn More
$250
$0

Review

United GatewaySM Card
Learn More
20,000 Bonus Miles
$0

Review

Blue Cash Everyday® Card from American Express
Learn More
$200
$0

Review

Capital One VentureOne Rewards Credit Card
Learn More
20,000 Bonus Miles
$0

Review

Capital One SavorOne Cash Rewards Credit Card
Learn More
$200
$0

Review

Capital One Quicksilver Cash Rewards Credit Card
Learn More
$200
$0

Review

Capital One Spark Miles Select for Business
Learn More
20,000 Bonus Miles
$0

Review

Chase Freedom FlexSM Card
Learn More
$200
$0

Review

The Blue Business® Plus Credit Card from American Express
Learn More
15,000 Bonus Points
$0

Review

PenFed Platinum Rewards Visa Signature® Card
Learn More
15,000 Bonus Points
$0

Review

Amazon Business Prime American Express Card
Learn More
$125 Amazon Gift Card
$0

Review

Amazon Business American Express Card
Learn More
$100 Amazon Gift Card
$0

Review

Delta SkyMiles® Blue American Express Card
Learn More
10,000 bonus miles
$0

Review

PenFed Power Cash Rewards Visa Signature® Card
Learn More
$100
$0

Review

Capital One SavorOne Student Cash Rewards Credit Card
Learn More
$50
$0

Review

Capital One Quicksilver Student Cash Rewards Credit Card
Learn More
$50
$0

Review

Chase Freedom® Student credit card
Learn More
$50
$0

Review

Chase Slate Edge Card
Learn More
N/A
$0

Review

Capital One Platinum Credit Card
Learn More
N/A
$0

Review

Capital One Platinum Secured
Learn More
N/A
$0

Review

PenFed Gold Visa® Card
Learn More
N/A
$0

Review
---