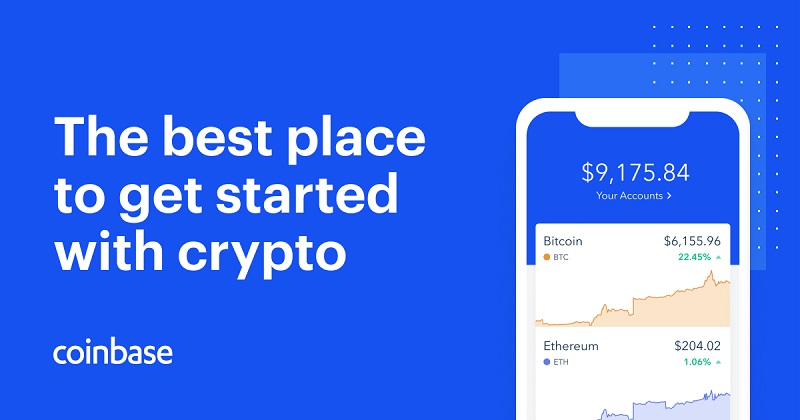 Coinbase is offering $10 sign up & unlimited $10 referrals!
They are the worlds largest Bitcoin broker, they are supported in 42 countries and service over 20 million customers.

Coinbase $10 Sign-Up Bonus
You can earn a $10 bitcoin bonus when you sign up for a new Coinbase account! You earn the bonus when you use a referral link or buy/sell at least a $100 worth of cryptocurrency.
How To Earn The $10 Bonus
HOW TO EARN BONUSFINE PRINT
Register for a new Coinbase account with a referral link
Buy or sell $100 or more within 180 days of account opening
Receive a $10 Bitcoin bonus within 4 business days
The $100 USD purchase can be one transaction or multiple buys
Restrictions may apply
Offer is subject to termination at any time
Coinbase Unlimited $10 Referral Bonus
For every referral you sign up, Coinbase will give you and your referral a $10 Bitcoin bonus each. In order to participate, you need to be a member of Coinbase.
How To Earn The Unlimited $10 Bonus
HOW TO EARN BONUSFINE PRINT
Visit the referrals page and copy your referral link or send an invite email to a friend.
Your friends and family click the referral link (or the link in the email) and sign up for a Coinbase account.
They will then complete their account and initiate a buy or sell in one of their supported countries.
If your friend visits coinbase.com/trade and initiates a buy or sell of $100 USD or more within 180 days of opening his or her account, you both will receive a 10 USD referral bonus when the order completes.
In just one click you can share your referral link via Facebook, Twitter, or Email.
You can also import contacts from your email provider.
Referral links look just like a link to https://www.coinbase.com except they have special code on the end to identify your account.
When someone clicks your link, you will get credit if they sign up any time in the next 90 days from that computer.
There is no limit to the number of friends you can refer, although they do reserve the right to adjust or change the referral program rules in the future.
You can also send funds to an email address. This will register as a referral as well.
Author's Verdict
The Coinbase $10 Sign Up & Unlimited $10 Referrals is a simple way to earn by opening a loan account and inviting your friends and family.
Additionally, you can find a full list of the best bank promotions here. Finally, remember to bookmark this page because you will always find an updated list of Coinbase promotions here.