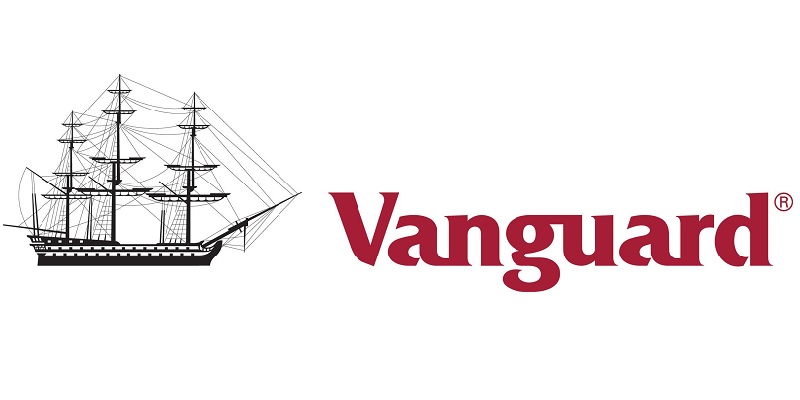 Vanguard is one of the largest investment companies, and they are now offering a hybrid robo-advisor service called Vanguard Personal Advisor Services. This service allows you to access unlimited human financial advisors and automated portfolio management.
Because of their ability to maximize investment returns and minimize risks, robo-advisors have become increasingly popular among small and large investors. If you are looking for a good robo-advisor service, be sure to keep reading to learn more about Vanguard Personal Advisor Services.
---
Vanguard Quick Facts
| | |
| --- | --- |
| Began Operations | May 1, 1975 |
| Oldest Fund | Wellington Fund (July 1, 1929) |
| Total Assets | About $6.2 trillion in global assets under management, as of January 31, 2020 |
| Number Of Funds | About 190 U.S. funds (including variable annuity portfolios) and about 230 additional funds in markets outside the United States, as of January 31, 2020 |
| Number Of Investors | More than 30 million investors, in about 170 countries, as of January 31, 2020 |
| Average Expense Ratio | 0.10% (U.S. asset-weighted fund expenses as a percentage of 2019 average net assets) |
| Chairman and CEO | Mortimer J. Buckley |
| Number Of Employees (Crew) | About 17,600 in the United States and abroad, as of January 31, 2020 |
| Core Purpose | To take a stand for all investors, to treat them fairly, and to give them the best chance for investment success |
---
About Vanguard Personal Advisor Services
Minimum Investment
$50,000
Annual Fee Schedule

On assets up to $5 million: 0.30%
On assets above $5 million and up to $10 million: 0.20%
Above $10 million and up to $25 million: 0.10%.
Above $25 million: 0.05%.

Accounts Available

Joint
Rollover IRA
Roth IRA
SEP IRA
SIMPLE IRA
Taxable
Traditional IRA
Trusts

401(k) Assistance?
N/A
Current Promotions
N/A
For the Vanguard Personal Advisor Services account, the minimum deposit is $50,000. The reason for this higher amount is because their investment portfolios aren't developed just by computer algorithms; they're developed by real human financial advisors. Additionally, you can also have further peace of mind knowing they get paid a salary, rather than commissions, so they can provide objective advice.
When you open an account at Vanguard, you'll need to fill out a questionnaire that will help them get a detailed understanding of your financial needs. After you complete this, a human financial advisor assesses it to make a tailored investment portfolio to meet your specific needs.
If you have between $50,000 and $499,999, you will get unlimited access to over 100 financial advisors. Furthermore, if you have over $500,000, you can get unlimited access to a dedicated financial advisor. Additionally, you can receive face-to-face meetings through video conferences.
---
Pros of Vanguard Personal Advisor Services
Great Investment Pedigree. Their investment pedigree is outstanding. Its ETFs are some of the best performing on the market with the lowest costs. As a matter of fact, their ETFs good enough that their robo-advisor competitors use them in their service offerings.
Many Different Investment Options. They diversify their investments as much as they can to increase investment returns and decrease losses.
Unlimited Access To Live Human Financial Advisors. Most robo-advisor services don't allow clients to have unlimited access to human financial advisors, however Vanguard does. Because of this, this can also allow for financial advisors to predict and recommend investment options they know would benefit their clients.
Individual Taxation Optimization And Minimization Plans. Robo-advisor services might opt to include tax optimization and minimization into the algorithms of their automated service offering. However, this is not good because one size does not fit all. Vanguard designs tax harvesting packages based on the specific client, which results in the biggest savings on each account.
Accounts Are Insured. At Vanguard, your accounts are covered up to $500,000 through SPIC insurance and up to $50,000,000 through Lloyds of London.
Automatic Deposits. You can make automatic deposits weekly, bi-monthly, or monthly.
---
Cons of Vanguard Personal Advisor Services
Not Accessible To Small Investors. If you have less than $50,000, you won't be able to take advantage of this service. Other robo-advisors, like Wealthfront and Betterment have lower account minimums.
Vanguard Charges Account Management Fees On All Accounts. You are required to pay a flat rate of 0.30% in account management fees if you have up to $5 million invested in Vanguard. Other robo-advisors don't charge any account management fees at all.
High Buy-in To Get Discounts On Account Management Fees. You will only be able to get discounts on management fees if you have over $5 million dollars invested. This is highly unlikely for the majority of investors. Make sure you are proactive and disclose financial aspects to your financial advisors so they can create advice to suit your financial situation. If you don't disclose important considerations, such as 401K plans or college savings plans, this could result in a miscommunication between the investor's savings goals and the ability of their portfolio to meet those goals.
You Could Be Charge Transaction Fees. Some robo-advisor competitors usually cover the cost of any transaction fees charged, however Vanguard does not.
No Fractional Shares. Vanguard does not allow for fractional shares, while some of their competitors do. As a result, any funds remaining after the purchase of whole shares won't get a return for their owners.
No In-Person Meetings. Although they offer many ways to communicate with financial advisors, you won't be able to do so in-person. Some might see this as a negative, however, what you get is great for such a low-budget, yet premium financial advice service. Additionally, you can have meetings via video conferencing to make up for the lack of in-person meetings.
---
---
Author's Verdict
If you are able to meet the minimum "buy-in" for the Vanguard Personal Advisor Services account, I recommend you take advantage of it. Furthermore, there are so many benefits to this account, however always make sure to assess your financial situation and needs before you invest in an account.
In addition, we have a list of bank promotions to get some extra cash in your pockets today. You may also want to check out savings accounts if you want to get started on saving up money.