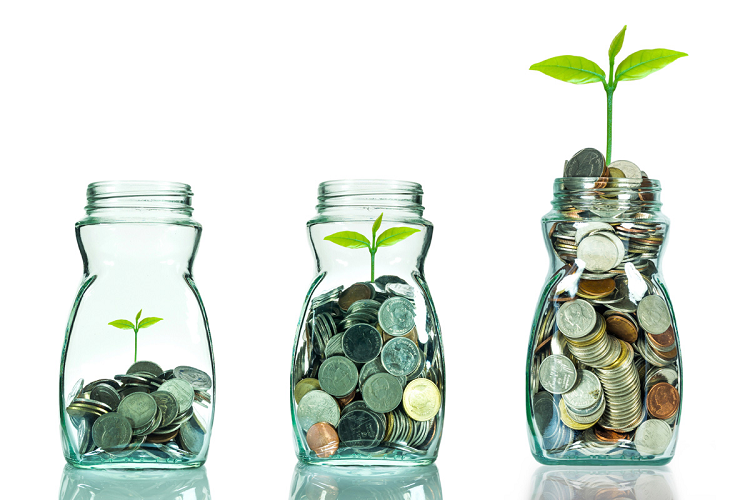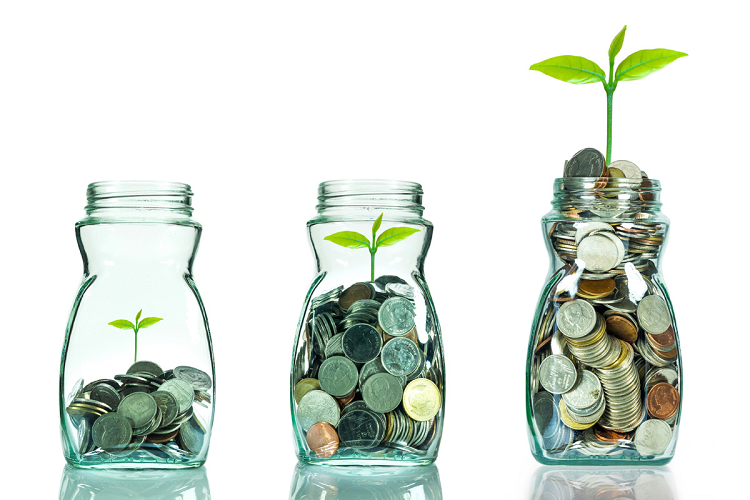 Below is our guide to help you, our readers, find the best CD rates based on your specific needs.
In summary, certificate of deposits, otherwise known as CDs, will offer you the best return on your money when you invest it with your bank or credit union of choice. The best route to take if you want to foresee the best return is with online banks.
Certificate of Deposits – What You Need To Know
What is a Certificate of Deposit? 
CDs in a nutshell is a deposit account in which you earn a fixed interest rate over a decided term length. The primary difference with a certificate of deposit in comparison with checking and savings accounts is the inability to access your money, without penalty, until the term is over.
Should I choose CDs or Checking and/or Savings Accounts.
CDs will overall give you higher interest rates, thus a better return on your money over traditional checking and savings accounts. There are a banks that offer "high yield" checking and savings accounts, but these types of accounts have requirements such as having direct deposit, minimum transaction requirements, etc. As even for the best savings accounts, the rates may be comparable but usually up to 12-month term CDs. Other than that, CDs take the lead.
How Do I Know My Money Is Safe? Are CD Accounts Insured? 
Absolutely. CDs are FDIC-insured by banks up to $250,000 per account. (NCUA-insured for credit unions).
Are There Any Special Requirements For CDs? 
One of the best things about CDs is that CDs are low maintenance. For example when you decide to invest in a CD, you decide on a term length, make the minimum deposit requirement, and just let the money take its course over time to accrue interest. Keep in mind to pay close attention to your CD when it comes close to reaching its maturity (end of term). If you do not, most banks will automatically renew the CD when it reaches its maturity, so make sure you set up some type of alert for yourself to allow yourself to cancel (if you want) once the CD is is over or near over.
What Are The Cons Or Disadvantages Of CDs?
Aside from letting interest accrue on the money you have invested, one of the downsides to CDs is that you do not have access to your money if you do not want to incur any sort of penalty. It is best to let your CD reach maturity without touching the money to maximize your return on investment (ROI). The best rates available for CDs are those with terms greater than a year; the longer the term, the higher the rate. Defintely do some budgeting and planning prior to investing your money in a CD. It's best if you set aside some money as a safety cushion in case there is an emergency, so you do not incur penalty fees taking out money from a maturing CD.
Where Do I Open A CD Account?
A vast majority of us are only familiar with the local traditional banks that we see when we make our daily commutes or do day-to-day business with. With the convenience of visiting a physical branch, the problem with traditional brick-and-mortar banks (physical banks) is that the rates are often very low in comparison to credit unions and online banks due to overhead costs of operating a physical bank.
National Bank CD Rates
The bigger banks that we are all familiar with actually offer the lowest rates on CDs due to the fact that these banks have such a large customer base whom generally have a lack of knowledge on CDs. If you have a preference to open a CD with a physical bank due to convenience, by all means, but there is definitely better options and rates out there.
Regional Bank CD Rates
Regional banks have a significant customer base like national banks do, but these banks do offer better rates for most CD terms. The other difference between national and regional bank CD rates offerings is that these CD accounts are only available to those who reside in a region where the bank operates.
Credit Union CD Rates
Compared to national and regional banks, credit unions offer better rates a good portion of the longer termed CDs. Credit Unions are institutions created and operated by their members. Not only are there regional restrictions, you'll also have to deal with becoming a member to take advantage of these CD rates.
Online Bank CD Rates
Just like any other interest bearing accounts, online banks are the way to go for the best rates. If you're looking for a place to invest your money in whether it be online or at a physical branch, online banks is going to be your best bet! Many benefits include higher rates, not having to visit your local bank or credit union for the same ordeal, no worries about becoming a member, etc. Also, because these banks operate online, majority of these online banks is made available to everyone nationwide.
How To Choose A CD Account
Online Banks are going to give you the best CD rates that are available nationwide. Here's how to find the best rates with these online CD accounts.
First, figure out what minimum balance requirement you can meet. This is the minimum balance required to earn the listed Annual Percentage Yield (APY). If you plan on depositing $25K, you will qualify for every CD account that has no minimum balance requirement to those with a $25,000 requirement.
Second, choose your CD term. CD accounts earn higher rates because your money is meant to be tied up for the entire CD term. Early withdrawal of your funds is possible, but you will incur an early withdrawal penalty fee. Put away money that you won't need access to for the entire CD term to take advantage of the best CD rates.
*Disclaimer* These rates could change daily, so make sure to confirm the latest rates by visiting the bank site directly using our links below. You'll find the best CD rates from all the best banks ranked from highest to lowest based on CD term. Listed are the Annual Percentage Yields (APYs) and Length of the CD.
Best 6-Month CD Rates
Best 9-Month CD Rates
Best 1-Year CD Rates 
Best 18-Month CD Rates
Best 2-Year CD Rates
Best 3-Year CD Rates
Best 4-Year CD Rates
Best 5-Year CD Rates
Other Bank Bonuses You May Like


• Chase Bank Bonuses. Chase usually offers the most sign-up bonuses out of all the big banks. Read up and enjoy several promotions for their Checking, Savings and Business accounts.
• HSBC Bank Bonuses. HSBC has some big value offers available for their Checking accounts. Some require hefty deposits to qualify. They also have an online Savings account offering a very competitive rate.
• Huntington Bank Bonuses. Huntington has Consumer Checking and Business Checking accounts available throughout the year.
• Discover Bank Bonuses. As an online bank, Discover offers high and competitive rates on their Savings, CD, and Money Market accounts. Enjoy excellent customer service nationwide.
• TD Bank Bonuses. TD Bank consistently offers great Checking account bonuses all year long. Savings account offers are less frequently available.