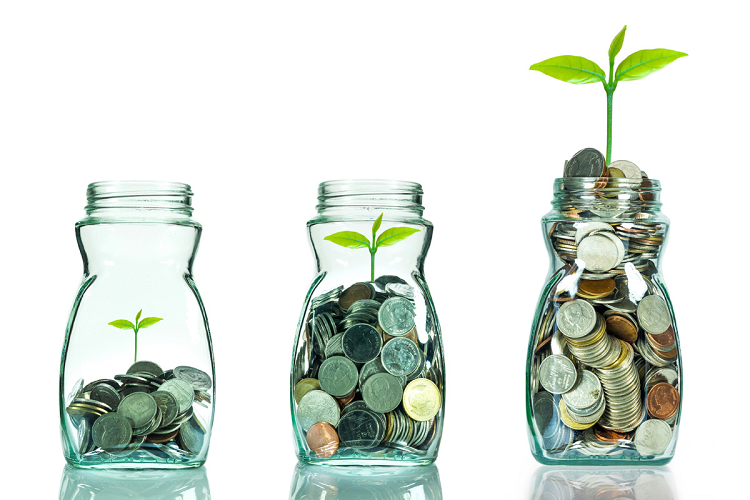 Below is our guide to help you, our readers, find the best CD rates based on your specific needs. In summary, certificate of deposits, otherwise known as CDs, will offer you the best return on your money when you invest it with your bank or credit union of choice. The best route to take if you want to foresee the best return is with online banks.
Editor's Note: Interested in certain terms only? See below for our list of the best CD rates in the following terms:
Certificate of Deposits – What You Need To Know
What is a Certificate of Deposit? 
CDs in a nutshell is a deposit account in which you earn a fixed interest rate over a decided term length. The primary difference with a certificate of deposit in comparison with checking and savings accounts is the inability to access your money, without penalty, until the term is over.
Should I choose CDs or Checking and/or Savings Accounts.
CDs will overall give you higher interest rates, thus a better return on your money over traditional checking and savings accounts. There are a banks that offer "high yield" checking and savings accounts, but these types of accounts have requirements such as having direct deposit, minimum transaction requirements, etc. As even for the best savings accounts, the rates may be comparable but usually up to 12-month term CDs. Other than that, CDs take the lead.
How Do I Know My Money Is Safe? Are CD Accounts Insured? 
Absolutely. CDs are FDIC-insured by banks up to $250,000 per account. (NCUA-insured for credit unions).
Are There Any Special Requirements For CDs? 
One of the best things about CDs is that CDs are low maintenance. For example when you decide to invest in a CD, you decide on a term length, make the minimum deposit requirement, and just let the money take its course over time to accrue interest. Keep in mind to pay close attention to your CD when it comes close to reaching its maturity (end of term). If you do not, most banks will automatically renew the CD when it reaches its maturity, so make sure you set up some type of alert for yourself to allow yourself to cancel (if you want) once the CD is is over or near over.
What Are The Cons Or Disadvantages Of CDs?
Aside from letting interest accrue on the money you have invested, one of the downsides to CDs is that you do not have access to your money if you do not want to incur any sort of penalty. It is best to let your CD reach maturity without touching the money to maximize your return on investment (ROI). The best rates available for CDs are those with terms greater than a year; the longer the term, the higher the rate. Defintely do some budgeting and planning prior to investing your money in a CD. It's best if you set aside some money as a safety cushion in case there is an emergency, so you do not incur penalty fees taking out money from a maturing CD.
Where Do I Open A CD Account?
A vast majority of us are only familiar with the local traditional banks that we see when we make our daily commutes or do day-to-day business with. With the convenience of visiting a physical branch, the problem with traditional brick-and-mortar banks (physical banks) is that the rates are often very low in comparison to credit unions and online banks due to overhead costs of operating a physical bank.
National Bank CD Rates
The bigger banks that we are all familiar with actually offer the lowest rates on CDs due to the fact that these banks have such a large customer base whom generally have a lack of knowledge on CDs. If you have a preference to open a CD with a physical bank due to convenience, by all means, but there is definitely better options and rates out there.
Regional Bank CD Rates
Regional banks have a significant customer base like national banks do, but these banks do offer better rates for most CD terms. The other difference between national and regional bank CD rates offerings is that these CD accounts are only available to those who reside in a region where the bank operates.
Credit Union CD Rates
Compared to national and regional banks, credit unions offer better rates a good portion of the longer termed CDs. Credit Unions are institutions created and operated by their members. Not only are there regional restrictions, you'll also have to deal with becoming a member to take advantage of these CD rates.
Online Bank CD Rates
Just like any other interest bearing accounts, online banks are the way to go for the best rates. If you're looking for a place to invest your money in whether it be online or at a physical branch, online banks is going to be your best bet! Many benefits include higher rates, not having to visit your local bank or credit union for the same ordeal, no worries about becoming a member, etc. Also, because these banks operate online, majority of these online banks is made available to everyone nationwide.
*Disclaimer* These rates could change daily, so make sure to confirm the latest rates by visiting the bank site directly using our links below. You'll find the best CD rates from all the best banks ranked from highest to lowest based on CD term. Listed are the Annual Percentage Yields (APYs) and Length of the CD.
Top 6- or 9-Month CD Rates – Nationwide
Top 6- or 9-Month CD Rates – State/Local
Top 1-Year CD Rates – Nationwide
Top 1-Year CD Rates – State/Local
| Bank/Credit Union | State(s) | % APY Rate | Review |
| --- | --- | --- | --- |
| Greenville Heritage Federal Credit Union | SC | 3.299% APY 15-Month CD ($1K min) | Review |
| Texas Exchange Bank | TX | 3.00% APY 12-Month CD ($10K min) | Review |
| Core Bank | NC, NE | 3.00% 23-Month CD ($10K for Nebraska, $25K for Kansas) | Review |
| Centris Federal Credit Union | IA, NE | 2.85% 14-Month CD ($90K min) | Review |
| The Village Bank | MA | 2.85% 13-Month CD ($500 min) | Review |
| Pioneer Valley Credit Union | CT, MA, NH, NY, RI, VT | 2.80% 13-Month CD ($1000 min) | Review |
| Andigo | IL | 2.75% 14-Month CD ($1K min) | Review |
| Chemical Bank | MI, OH, IN | 2.75% 17-Month CD ($100 min) | Review |
| Ocean State Credit Union | RI | 2.75% 12-Month Term ($1k min) | Review |
| Westfield Bank | OH | 2.75% 13-Month Term ($2500 min) | Review |
| Market USA Federal Credit Union | MD, SC | 2.70% 20-Month Term ($500 min-15k) | Review |
| Reliance Bank | IL, MO | 2.65% 13- Month Term ($2000 min) | Review |
| Ocean Bank | FL | 2.65% 13-Month Term ($2500 min) | Review |
| Institution For Savings | MA | 2.50% 15-Month Term ($500 min) | Review |
| Market USA Federal Credit Union | MD, SC | 2.50% 10-Month Tax Time Certificate Special ($500 Min) | Review |
| Metro Credit Union | MA | 2.35% 12-Month CD ($500 min) | Review |
| First Federal Credit Union | IA | 2.25% 12-Month Certificate Special ($10K Min) | Review |
| East Boston Savings Bank | MA | 2.20% 14-Month CD Special ($1K Min) | Review |
| Blackhawk Community Credit Union | WI | 2.20% 12-Month Jumbo Share or IRA Certificate ($10K Min) | Review |
| InTouch Credit Union | MI, NV, TN, TX, VA | 2.20% 13-Month Certificate Jumbo ($95K Min) | Review |
| Wright-Patt Credit Union | OH | 2.10% 12-17 Month Share Certificate ($100K Min) | Review |
| Frankenmuth Credit Union | MI | 2.08% 12-Month Bump CD ($100K Min) | Review |
| Community Financial Credit Union | MI | 2.05% 13-Month Special Certificate ($1K Min) | Review |
| Five Star Bank | NY | 2.05% 13-Month Premier CD ($25K Min) | Review |
| Fairwinds Credit Union | FL | 2.02% 11-Month CD Special ($1K Min) | Review |
| Mercantil Commercebank | FL, TX | 2.00% 12-Month CD ($10K Min) | Review |
| Financial One Credit Union | MN | 2.00% 11-Month ($1K min) | Review |
Top 18-Month CD Rates – Nationwide
Top 18-Month CD Rates – State/Local
| Bank/Credit Union | State(s) | % APY Rate | Review |
| --- | --- | --- | --- |
| Kohler Credit Union | WI | 3.25% ($10K min) 18-Month Term | Review |
| TruWest Credit Union | AZ, TX | 3.25% ($500 Min) 19-Month CD Promo Special | Review |
| Fox Communities Credit Union | WI | 3.08% APY 15-Month CD | Review |
| Rhode Island Credit Union | RI | 3.05% APY 18-Month CD ($500 Min) | Review |
| The Village Bank | MA | 3.05% APY 20-Month CD ($500 Min) | Review |
| Amplify Credit Union | TX | 3.03% APY 18-Month Term | Review |
| Provident Credit Union | CA | 3.01% APY 18-Month Term | Review |
| IBM Southeast Employees' Credit Union | FL, GA | 3.00% APY 18-Month Term | Review |
| MidFlorida Credit Union | FL | 3.00% APY ($10K Min) 18-Month Term | Review |
| Washington Trust | RI, CT, MA | 3.00% APY 18-Month Term | Review |
| Texas Exchange Bank | TX | 2.82% ($10K Min) 18-Month Term | Review |
| MutualOne Bank | Nationwide | 2.68% ($500 Min) 19-Month Term | Review |
| Fairwinds Credit Union | FL | 2.63% ($1k Min) 18-Month Term | Review |
| Metro Credit Union | MA | 2.50% ($500 Min) 18- Month CD | Review |
| Apple Federal Credit Union | VA | 2.00% ($500 Min) 20-Month Term | Review |
| Cedar Falls Community Credit Union | IA | 1.96% ($100K Min) 15-Month Jumbo Certificate | Review |
| Cedar Falls Community Credit Union | IA | 1.81% ($1K Min) 15-Month Share Certificate | Review |
| Collins Community Credit Union | IA | 1.71% ($250K Min) 15-Month Certificate | Review |
| ConnectOne Bank | NJ, NY | 1.714% 15-Month CD Online Only | Review |
| ConnectOne Bank | NJ, NY | 1.60% 18-Month CD | Review |
| Horizon Credit Union | ID, MN, WA | 2.02% ($10K Min) 15-Month Certificate | Review |
| Institution for Savings | MA | 1.75% ($1 Min) 18-Month Term CD | Review |
| ion Bank | CT | 1.75% ($500 Min) 19-Month CD | Review |
| Members Choice Credit Union | TX | 1.80% ($50K Min) 18-Month Jumbo CD Special | Review |
| Members Choice Credit Union | TX | 1.70% ($500 Min) 18-Month CD Special | Review |
| Michigan Schools and Government Credit Union | MI | 1.70% ($500 Min) 18-Month CD | Review |
| National Bank of New York City | NY | 1.75% ($2,500 Min) 18-Month CD | Review |
| Red River Federal Credit Union | AR, TX | 1.76% ($500 Min) 18-Month Share Certificate | Review |
| Teachers Federal Credit Union | NY | 1.75% ($1K Min) 15-Month Certificate Special | Review |
| Teachers Federal Credit Union | NY | 1.15% ($1K Min) 16-Month Certificate | Review |
| Washington Trust | CT, MA, RI | 1.80% ($500 Min) 18-Month CD Promo Special | Review |
Top 2-Year CD Rates – Nationwide
Top 2-Year CD Rates – State/Local
Bank/Credit Union
State(s)
% APY Rate
Review
Providence Bank
IL, MO
3.30% 30-Month CD ($5k min)

Review

Knoxville TVA ECU
TN
3.25% 24-Month CD ($2.5k min)

Review

American Eagle Financial Credit Union
CT
3.25% 24-Month CD ($1k Min/ $500K Max)

Review

Enterprise Bank
NJ
3.25% 24-Month CD ($1k min)

Review

Ocean State Credit Union
RI
3.25% 24-Month CD ($1k min)

Review

Union Bank and Trust
CO, IA, KS, MO, NE & SD
3.14% 27-Month CD ($1K min)

Review

IBM Southeast Employees Credit Union
FL, GA
3.05% 26-Month CD ($1k min)

Review

Teachers Federal Credit Union
NY
3.00% 30-Month CD ($1k min)

Review

Institution For Savings
MA
3.00% 30-Month CD
($500 Min Deposit)

Review

Family First Federal Credit Union
NY
3.00% 24-Month CD ($500 min)

Review

Franklin Mint Federal Credit Union
DE, PA
3.00% 24-Month CD ($500 min)

Review

Franklin Mint Federal Credit Union
DE, PA
3.00% 24-Month CD
($500 Min Deposit)

Review

Metro Credit Union
MA
2.85% 24-Month CD ($500 min)

Review

Core Bank
KS, NE
2.50% 23-Month CD
($10K for Nebraska, $25K for Kansas)

Review

Financial One Credit Union
MN
2.30% 23-Month CD ($1K min)

Review

Westerra Credit Union
CO
2.30% 25-Month CD ($500 min)

Review

Blue Hills Bank
MA
2.00% ($500 Min) 23-Month Prom-o CD
Review
Collins Community Credit Union
IA
2.01% ($250K Min) 28-Month Certificate
Review
Ferguson Federal Credit Union
MS
2.00% ($1K Min) 2-Year CD
Review
First Federal Credit Union
IA
2.00% ($10K Min) 29-Month CD Special
Review
Greater Iowa Credit Union
IA
1.81% ($1K Min) 22-Month Special Share Certificate
Review
Hanover Community Bank
NY
1.80% ($500 Min To Open) 29-Month CD
Review
Hanover Community Bank
NY
1.50% ($500 Min To Open) 24-Month CD
Review
Pioneer Federal Credit Union
ID
1.80% ($500 Min) 25-Month Special CD
Review
Primary Bank
NH
2.00% 2-Year Anniversary CD
Review
Red Rocks Credit Union
CO
2.25 ($100K Min); 2.00% ($50K Min); 1.75% ($10K Min) 2-Year CD

Review

Sandy Spring Bank
MD, VA
1.80% ($10K Min) 27-Month Special CD
Review
Sandy Spring Bank
MD, VA
1.50% ($10K Min) 25-Month Special CD
Review
Westerra Credit Union
CO
1.80% ($10K Min) 25 Month Bump-Up Add-On CD
Review
Top 3-Year CD Rates – Nationwide
Top 3-Year CD Rates – State/Local
| Bank/Credit Union | State(s) | % APY Rate | Review |
| --- | --- | --- | --- |
| GESA Credit Union | ID, WA | 3.50% ($500 Min) 36-Month CD | Review |
| Pathways Financial Credit Union | OH | 3.50% ($10,000 Min) 30-Month CD | Review |
| Solvay Bank | NY | 3.50% ($500 Min) 36-Month CD | Review |
| Centris Federal Credit Union | IA, NE | 3.41% ($90K min) 40-Month CD | Review |
| Neighbors Federal Credit Union | LA | 3.37% ($1.5K min) 3-Year CD | Review |
| Franklin Mint Federal Credit Union | DE, PA | 3.36% ($500 min) 36-Month CD | Review |
| Four Points Federal Credit Union | CO, IA, KS, MO, NE, SD, WY | 3.35% ($10,000 min) 30-Month CD | Review |
| Bankers Trust | AZ, IA | 3.30% ($1,000 min) 36-Month CD | Review |
| Financial One Credit Union | MN | 2.60% 35-Month CD ($1k min) | Review |
| 1st Gateway Credit Union | IA, IL | 2.05% ($10K Min) 40-Month CD | Review |
| 1st Gateway Credit Union | IA, IL | 1.30% ($1K Min) 3-Year CD | Review |
| American United Federal Credit Union | UT | 2.00% ($500 Min) 3-Year Certificate | Review |
| Bayer Heritage Federal Credit Union | OH, SC, WV | 2.02% ($500 Min) 36- to 47-Month Certificate Term | Review |
| BTH Bank | TX | 2.10% ($10K Min) 30-Month Worry-Free CD | Review |
| BTH Bank | TX | 1.26% ($1K Min) 3-Year CD | Review |
| Citadel | PA | 2.10% ($500 Min) 3-Year CD | Review |
| Fairport Savings Bank | NY | 2.00% ($500 Min) 35-Month CD Special | Review |
| Farmers State Bank | IA | 2.15% ($100K Min) 39-Month CD Special | Review |
| Farmers State Bank | IA | 2.05% ($5K Min) 39-Month CD Special | Review |
| Grow Financial Federal Credit Union | FL, NC, SC | 2.00% ($500 Min) 30 - 35-Month Term | Review |
| Haverhill Bank | MA, NH | 2.02% ($500 Min) 3-Year CD | Review |
| InvesTex Credit Union | TX | 2.25% ($50K Min) 3-Year Jumbo CD | Review |
| InvesTex Credit Union | TX | 2.25% ($5K Min) 3-Year CD Promo | Review |
| Perpetual Federal Savings Bank | OH | 2.07% ($1K Min) 3-Year Certificate | Review |
| Primary Bank | NH | 2.25% 3-Year CD | Review |
| Triangle Credit Union | MA, NH | 2.25% 35-Month Special CD | Review |
| Vibrant Credit Union | IA, IL | 2.00 ($5 Min) 33-Month Certificate | Review |
| VITAL Federal Credit Union | SC | 2.01% ($500 Min) 3-Year IRA Share Certificate | Review |
Top 4-Year CD Rates – Nationwide
Top 4-Year CD Rates – State/Local
| Bank/Credit Union | State(s) | % APY Rate | Review |
| --- | --- | --- | --- |
| Pathways Financial Credit Union | OH | 40-Month Term 4.00% APY CD ($10K minimum) | Review |
| Pelican State Credit Union | LA | 48-Month Term 3.61% APY CD, 60-Month Term 3.71% APY CD Rates Special | Review |
| Neighbors Federal Credit Union | LA | 4-Year Term 3.41% (1.5K min) APY CD Rates Special | Review |
| Fairwinds Credit Union | FL | 3.05% ($1K Min) 44 Month CD Special | Review |
| ASI Federal Credit Union | LA | 2.27% ($1K Min) 4-Year Share Certificate | Review |
| Bayer Heritage Federal Credit Union | OH, SC, WV | 2.28% ($500 Min) 48- to 59-Month CD | Review |
| Deere Employees Credit Union | GA, IA, IL, ND, SC, WI | 2.38% ($500 Min) 4-Year IRA & Share Certificate | Review |
| IH Mississippi Valley Credit Union | IA, IL | 2.32% ($500 Min) 4-Year CD | Review |
| Institution for Savings | MA | 2.50% ($250K Min) 4-Year Platinium Money Market Combo CD | Review |
| InvesTex Credit Union | TX | 2.50% ($50K Min) 4-Year Jumbo CD | Review |
| InvesTex Credit Union | TX | 2.50% ($5K Min) 4-Year CD Promo | Review |
| Jefferson Financial Credit Union | LA | 2.38% ($10K Min) 4-Year Special Share CD | Review |
| Northeast Credit Union | NH, ME | 3.82% ($500 Min) 48-Month CD | Review |
| Pelican State Credit Union | LA, AR, MS, TX | 2.41% ($500 Min) 4-Year Share Certificate | Review |
| Perpetual Federal Savings Bank | OH | 2.28% ($1K Min) 4-Year Certificate | Review |
| Tech Credit Union | IN, IL | 2.299% ($1K Min) 50-Month Premium Compound CD | Review |
| Tech Credit Union | IN, IL | 2.427% ($100K Min) 50-Month Jumbo Compound CD | Review |
Top 5-Year CD Rates – Nationwide
Top 5-Year CD Rates – State/Local
| Bank/Credit Union | State(s) | % APY Rate | Review |
| --- | --- | --- | --- |
| Pelican State Credit Union | LA | 48-Month Term 3.61% APY CD, 60-Month Term 3.71% APY CD Rates Special | Review |
| Alaska USA Federal Credit Union | AK, AZ, CA, WA | 60-Month Term 3.70% APY CD ($250K Min) | Review |
| Firelands Federal Credit Union | OH | 3.60% 60-Month CD ($500 min) | Review |
| Neighbors Federal Credit Union | LA | 3.57% ($1.5K min) 5-Year CD | Review |
| Texas Bay Credit Union | TX | 3.56% ($1K min) 5-Year CD | Review |
| BMO Harris | AZ, FL, IL, IN, KS, MN, MO, WA, WI | 3.50% ($5K min) 60-Month CD | Review |
| Arapahoe Credit Union | CO | 3.40% ($100 min) 5-Year CD | Review |
| Financial One Credit Union | MN | 3.00% ($1k min) 63-Month CD | Review |
| Icon Credit Union | ID, OR | 3.00% APY for 60-month term | Review |
| America First Credit Union | AZ, NV, UT | 2.55% ($500 Min) 5-Year CD | Review |
| American United Federal Credit Union | UT | 2.50% ($500 Min) 5-Year CD | Review |
| ASI Federal Credit Union | LA | 2.53% ($1K Min) 5-Year Share Certificate | Review |
| Advantage Federal Credit Union | NY | 2.50% ($500 Min) 5-Year CD | Review |
| Bank of Utica | NY | 2.50% ($500 Min) 5-Year CD | Review |
| Bayer Heritage Federal Credit Union | OH, SC, WV | 2.53% 5-Year Certificate | Review |
| Blue Hills Bank/a> | MA | 2.50% ($500 Min) 59-Month Bump Up CD Promo | Review |
| Cyprus Credit Union | UT | 2.60% 5-Year CD | Review |
| First Bank of Tennessee | TN | 2.62% ($500 Min) 5-Year CD | Review |
| General Electric Credit Union | OH | 2.50% ($500 Min) 5-Year Share Certificate | Review |
| Granite Credit Union | UT | 2.50% ($500 Min) 5-Year CD | Review |
| Idaho Central Credit Union | ID, NV | 2.50% ($500 Min) 5-Year Promo CD | Review |
| Indiana Members Credit Union | IN | 2.53$ ($1K Min) 5-Year CD | Review |
| InvesTex Credit Union | TX | 2.75% ($5K Min) 5-Year Promo CD | Review |
| Jefferson Financial Credit Union | LA | 2.58% ($10K Min) 5-Year Share/IRA Certificate | Review |
| Pelican State Credit Union | LA, AR, MS, TX | 2.61% ($500 Min) 5-Year Share Certficate | Review |
| Shell Federal Credit Union | TX | 2.60% ($50K Min) 5-Year CD | Review |
| Shell Federal Credit Union | TX | 2.55% ($500 Min) 5-Year CD | Review |
| SouthEast Bank | TN | 2.51% ($1K Min) 5-Year CD | Review |
| University Federal Credit Union | UT | 2.50% ($500 Min) 5-Year Share Certificate | Review |
| Utah Community Credit Union | UT | 2.50% ($500 Min) 5-Year CD | Review |
| Wasatch Peaks Credit Union | UT | 2.55 ($500 Min) 5-Year Certificate | Review |