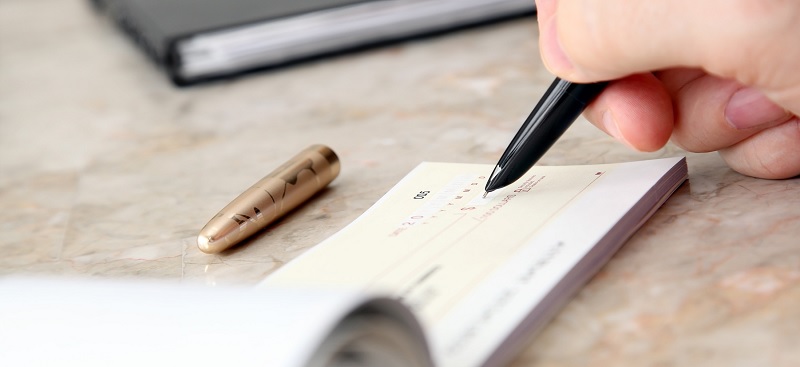 Compare rates on the best reward checking accounts from banks and credit unions. On average, reward checking accounts offer significantly higher rates than traditional checking accounts.
Most require you actively use the account each month, which banks usually define as ten or more debit card transactions, in order to earn the higher rate. For more details refer to this reward checking article. You can use the details icon on each account to view specific account requirements.
---
Axos Bank Rewards Checking Account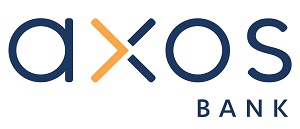 Earn up to 1.00% APY with the Axos Bank Rewards Checking account while enjoying a suite of digital tools for smarter money management. This is banking, redefined.

• Never pay monthly maintenance fees again
• No Need to Keep a Minimum Balance to Avoid Fees
• No Overdraft or Non-Sufficient Fund Fees
• Make Unlimited Withdrawals From Any Domestic ATM for Free


---
Discover Cashback Debit Account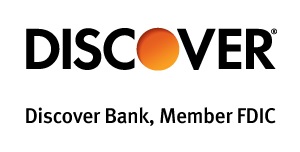 With the Discover Cashback Debit Account:
• Earn 1% cash back on up to $3,000 in debit card purchases each month, which lets you earn up to a total of $360 Debit Card Cashback Bonus per year.
• Anyone can open a Discover Cashback Debit account online
• No monthly fees or monthly balance requirements
• With over 60,000 no-fee ATMs in the U.S., Discover is always nearby.
• Move money easily and securely with just a few clicks or taps (transfers to existing discover accounts are immediate)!
• Manage your account and avoid late fees by paying bills online.
• Deposit checks on the go with your phone or automatically with direct deposit.


---
| Bank or Credit Union | State(s) | Rate | Maximum Balance | Review |
| --- | --- | --- | --- | --- |
| Consumers Credit Union | Nationwide | 4.09% | $10,000 | Review |
| First United Credit Union | MI | 4.00% | $10,000 | Review |
| Evansville Teachers Federal Credit Union | Nationwide | 3.30% | $20,000 | Review |
| Western Vista Credit Union | Nationwide | 3.25% | $15,000 | Review |
| Union Bank | Nationwide | 3.05% | None | Review |
| Market USA Federal Credit Union | Nationwide | 3.01% | $15,000 | Review |
| Blue Federal Credit Union | Nationwide | 3.00% | $15,000 | Review |
| ECCU | Nationwide | 3.00% | $10,000 | Review |
| Garden Savings Federal Credit Union | Nationwide | 3.00% | $15,000 | Review |
| INOVA Federal Credit Union | Nationwide | 3.00% | $15,000 | Review |
| Lake Michigan Credit Union | Nationwide | 3.00% | $15,000 | Review |
| Municipal Employees Credit Union | Nationwide | 3.00% | $10,000 | Review |
| Porte Bank | Nationwide | 3.00% | $15,000 | Review |
| Sharon Bank | DE,NJ, PA | 3.00% | $10,000 | Review |
| Sunstate Bank | FL | 3.00% | $10,000 | Review |
| R Bank | TX | 3.00% | $10,000 | Review |
| Security Bank of Crawford | Nationwide | 3.00% | $15,000 | Review |
| Southeast National Bank | IA, IL, WI | 3.00% | $10,000 | Review |
| Sullivan Bank | Nationwide | 3.00% | $10,000 | Review |
| Quoin Financial Bank | Nationwide | 3.00% | $25,000 | Review |
| CapEd Credit Union | Nationwide | 2.50% | $10,000 | Review |
| Devon Bank | Nationwide | 2.50% | $10,000 | Review |
| Great Lakes Credit Union | Nationwide | 2.50% | $10,000 | Review |
| First Financial Credit Union | Nationwide | 2.50% | $15,000 | Review |
| Oklahoma Central Credit Union | Nationwide | 2.50% | $10,000 | Review |
| The Bank of Denver | Nationwide | 2.50% | $25,000 | Review |
| USE Federal Credit Union | Nationwide | 2.50% | $10,000 | Review |
| Bellco Credit Union | Nationwide | 2.25% | $25,000 | Review |
| Presidential Bank | Nationwide | 2.25% | $25,000 | Review |
| Hiway Federal Credit Union | Nationwide | 2.22% | $25,000 | Review |
| Andigo Credit Union | Nationwide | 2.09% | $10,000 | Review |
| FAB&T | Nationwide | 2.05% | $30,000 | Review |
| TruStone Financial Federal Credit Union | Nationwide | 2.02% | $20,000 | Review |
| Bay State Savings Bank | Nationwide | 2.01% | $20,000 | Review |
| Campus Federal Credit Union | Nationwide | 2.01% | $10,000 | Review |
| Department of Commerce Federal Credit Union | Nationwide | 2.01% | $20,000 | Review |
| First Security Bank & Trust | Nationwide | 2.01% | $50,000 | Review |
| Day Air Credit Union | OH | 2.00% | $25,000 | Review |
| Elements Financial | Nationwide | 2.00% | $20,000 | Review |
| Silver Lake Bank | KS | 2.00% | $20,000 | Review |
| Susser Bank | TX | 2.00% | $50,000 | Review |
| GreenState Credit Union | Nationwide | 2.00% | $20,000 | Review |
| Ideal Credit Union | Nationwide | 2.00% | $20,000 | Review |
| MainStreet Bank | Nationwide | 2.00% | $15,000 | Review |
| One American Bank | Nationwide | 2.00% | $10,000 | Review |
| Savers Bank | CT, MA, RI | 2.00% | $25,000 | Review |
| TAB Bank | Nationwide | 2.00% | $50,000 | Review |
| United Educators Credit Union | Nationwide | 2.00% | $10,000 | Review |
| Wings Financial Credit Union | Nationwide | 1.76% | $25,000 | Review |
| Connexus Credit Union | Nationwide | 1.75% | $25,000 | Review |
| Partner Colorado Credit Union | Nationwide | 1.75% | $10,000 | Review |
| Finex Credit Union | Nationwide | 1.51% | $25,000 | Review |
| Country Bank | Nationwide | 1.50% | $25,000 | Review |
| Envision Bank | Nationwide | 1.50% | $25,000 | Review |
| KS State Bank | Nationwide | 1.50% | $25,000 | Review |
| Signature Federal Credit Union | Nationwide | 1.50% | $20,000 | Review |
| Industrial Bank | Nationwide | 1.47% | $15,000 | Review |
| Heritage Bank | Nationwide | 1.32% | $25,000 | Review |
| BankFirst | Nationwide | 1.25% | $10,000 | Review |
| Devon Bank | Nationwide | 1.25% | $50,000 | Review |
| Quontic Bank | Nationwide | 1.25% | $1,000,000 | Review |
| America's Credit Union | Nationwide | 1.01% | $25,000 | Review |
| All America Bank | Nationwide | 1.00% | $10,000 | Review |
| Northwest Federal Credit Union | Nationwide | 1.00% | $25,000 | Review |
| Orion Federal Credit Union | Nationwide | 1.00% | $10,000 | Review |
| Redneck Bank | Nationwide | 1.00% | $10,000 | Review |
| XCEL Federal Credit Union | Nationwide | 1.00% | $25,000 | Review |