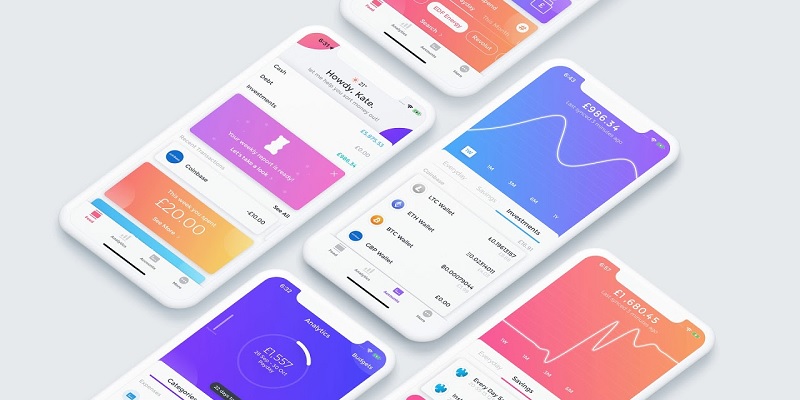 Now available in the United States, Emma is a money management app based in London that allows you to connect to your bank and credit cards accounts, track your transactions in real time, and set a budget. In addition to that, you'll also avoid overdraft charges, find wasteful subscriptions and discover insights into your spending.
Keep reading to learn more about Emma and the current promotions.
PROS
Easy to use
Budgeting tools
Comprehensive analysis
Financial insights
Cryptocurrency integration
CONS
No savings category
Rewards paid by PayPal
Not all banks are supported
---
Emma Pro 1 Month Free Promotion
The basic version of Emma is free to use, however you can get a free month of Emma Pro when you sign up using the link below.
---
Emma App $15 Referral Bonuses
After you've downloaded the Emma app, you'll be granted access to their referral program. Eligible referrals will be able to use your link and connect their bank account with Emma. Then, you'll be able to earn this $15 referral bonus. However, keep in mind that the referrer will be the only one that is eligible for the bonus.
---
How Does Emma Work?
It is designed sync your budgets, salary and payments throughout the month in addition to reminding you of any financial commitments in the future. It will monitor your accounts and investments so you'll be provided with real-time information on your finances.
Emma is compatible with these banks:
---
Emma Features
BudgetingInsightsSubscription BreakdownsGames & RewardsCryptocurrency IntegrationComing Soon
Emma can set up your budget by categories and notify you if you happen to go over your limit.
She can also calculate how much you spend on average in each category and adjust your budget.
Emma can give your savings advice and track your fee charges.
These include overdraft fees, fixed account charges and foreign transaction costs.
Emma can separate repeating payments such as subscriptions and bills from your daily spending.
Rewards: You can earn rewards when you sign up for various products and services through Emma. Emma only rewards via PayPal.
Quests. Emma will give out badges and icons as rewards when you explore their app with Quests. This will be in the FAQs section. You must be subscribed to Emma Pro to earn all of their badges.
Quizzes: Sometimes there are weekly trivia challenges that also comes with dollar prizes. They are designed to be more engaging to customers and improve customer retention.
Emma can track your cryptocurrency balances. These are the current cryptocurrency exchanges that are supported:
Coinbase
Bittrex
Binance
Bitstamp
Kraken
Bitfinex
Emma also supports individual Bitcoin and Ethereum addresses.
Long-term savings goals: This will allow you to see your progress and track your finances over a longer period of time.
Total budgets: Emma is working towards allowing you to add a savings amount to your budgets on their app.
---
Emma Fees
The basic version of the app is entirely free and there are no subscription fees. However, there is also a paid pro version.
Emma Pro
You can upgrade to Emma Pro if you want a more customizable experience. The premium version allows you to:
Make custom categories
Rename your transactions
Split transactions
Export your data in a spreadsheet
Add manual accounts (to track cash or overseas bank accounts).
You can get it free for one week and after that, you can pay for Emma Pro monthly, every six months or annually:
You can also access Emma Pro for free if you refer others to the app.
| | |
| --- | --- |
| # OF REFERRALS | EMMA PRO FOR FREE |
| 1 people | 1 month |
| 2 people | 2 months |
| 5 people | 6 months |
| 9 people | 12 months |
| 15 people | For life |
---
Emma Security
Emma has many features to keep your account secure:
Read-only access, which means the app can't touch your money.
Does not store any banking credentials. So in the event of a breach, your information won't be compromised.
Has bank-grade encryption. So your data is kept securely.
Registered with the FCA (Financial Conduct Authority) and the ICO (Information Commisoner's Office).
Emma's security team has worked for big companies like Google. So they take security very seriously.
---
Emma's Competition
CLEOMINTYNAB
As an AI-powered chatbot, Cleo analyzes your spending using data from your bank account to make budgets and offers a range of tools to help you save money.
Some features include:
Insight into your daily, weekly and monthly spending habits
High-interest, automatic saving
Cashback rewards
Weekly money games and quizzes
Interest-free salary advances
Cleo is free to use, and an interesting feature is that you can put Cleo on roast mode where she'll give it to you straight.
Designed by the creators of TurboTax, Mint makes it easy to manage all your finances in one place. Here are some features:
A complete picture of your financial life: bank accounts, credit cards, bills and investments.
Bill tracking while keeping an eye on your account balances.
Savings tips to help with budgeting and debt.
Budgeting suggestions.
Reminders to pay your bill.
Unlimited credit scores for free.
Multi-factor authentication and VeriSign to keep your account secure.
Furthermore, Mint is also a free service.
You Need A Budget (YNAB) is a financial tracking app designed specifically to get you out of debt. It features:
Bank syncing
Transaction matching
Real-time access to all your finance data
Goal tracking
Detailed, visual spending and trend reports
A friendly support team available 24/7
On average, according to YNAB, new users save $600 in the first two months and $6,000+ in the first year. Try it free for 34 days. After that, it's $84 a year.
---
Author's Verdict
Emma is a solid personal finance app because it is simple to set up, easy to use, and the free version has many great features such as cryptocurrency integration. You can better understand your finances and start saving immediately.
However, some drawbacks include:
She only works with a limited number of banks in the United States.
She doesn't have a savings category.
Her rewards are paid out via PayPal.
If any of the above is a dealbreaker, you may want to check out other budgeting apps.