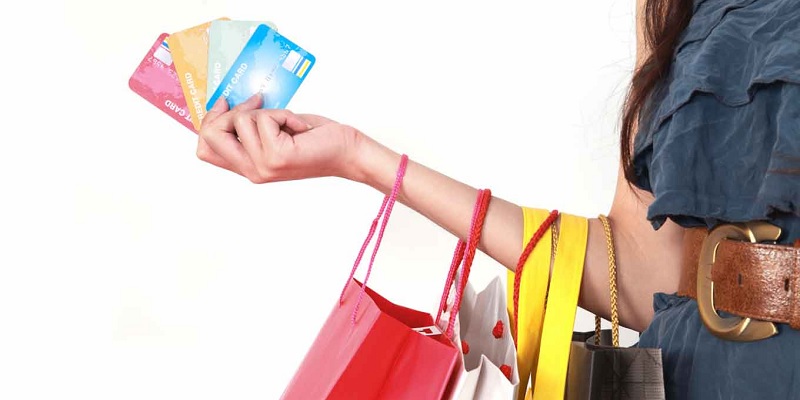 Almost every credit card bonus offer requires minimum spending requirements on purchases within the first three months of your account opening.
Different sign up bonuses vary with amounts, but sometimes if you are signing up for multiple credit cards at once, things can get a bit overwhelming. Down below are some alternatives that I have come up with for you to get your money's worth.
Perhaps some of these options stated on this page will help you devise your own strategies for meeting the minimum amount spent, thus allowing you to utilize our best credit card bonuses that we have available.
20 Alternatives to Meet Minimum Spending Requirements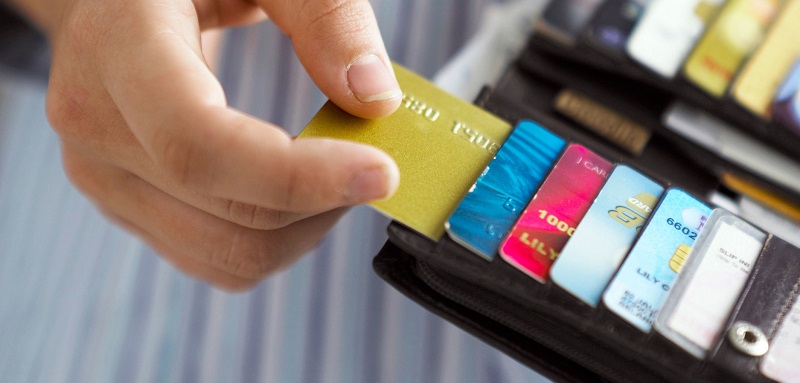 For those who frequently spend the minimum requirements on one credit card, everyday spending suffices, but as for those who like to apply to multiple cards instead, there are several other ways that can help.
Keep in mind to use your credit card as much as possible rather than cash to meet the minimum spending requirements and continuously earn awards!
Fund Checking Accounts With a Credit Card
When opening a new account with your respective bank, you will want to fund your checking account with a credit card. Why? Because doing so allows you to take advantage of the bank promotions and even allows you to work towards bonus cash every time you apply for a new credit card.
There are several banks that allow credit card funding, here is a convenient list of best bank promotions that we have to offer. The two most popular banks that allow credit card funding and have great sign-up bonuses are Chase Bank and TD Bank.
Gift Cards
Buying a gift card with your credit card means giving yourself that extra leisure. Gift cards don't expire for one and there are also no fees after purchases. Getting a gift card from a store or merchant that you regularly shop at is the most ideal because they will directly not involve purchase fees. Some popular store gift cards can be bought at grocery stores, restaurants or gas stations.
There are also kinds of gift cards such as the American Express or Visa ones that allows you to purchase from any merchant or online retail stores, however, they do include purchase fees usually and the amounts vary depending on where you purchase them from.
These gift cards are recommended for frequent retail shoppers as they can buy a card with a large sum of money to spend on anything they eligible.
Paying Bills & Mortgage Through a 3rd Party
If you didn't know before, there are some third party services that can help you pay for bills and other expenses through your credit card. You pay for the third party service and they will send off a check to pay for bills that don't usually accept credit card payments directly. There is also a convenience fee ranging from 2.5%-3% to take into account when using a third party service.
An extremely popular service is Plastiq. Plastiq has a 2.5% fee for credit cards when used to pay for personal living expenses such as rent, college tuition and business expenses. They will send a check or make a bank transfer in lieu of your payment. This can contribute towards the minimum spending requirements if you have many services you need to pay for but don't have time to necessarily do it yourself.
Plastiq also has a referral program that allows you to waive processing fees when you refer a business.
Paying Utility Bills 
Most utility bills allows you to pay for them with your credit card. Depending on your service provider, many do not have an extra fee charge, but smaller services might. It is always best to double check beforehand.
Paying for your phone, electricity and internet bills with a credit card is recommended because it is easier and faster. You can even ask your service provider if you can pay for your bills in advance.
Paying Insurance Bills 
Another way to meet the minimum spending requirements is paying for your auto, home and renter's insurances with a credit card. Auto insurance is charged every 6 months so if possible, you can choose to pay for the entire year in advance.
Paying Income Taxes
The tax service provides on the IRS website accepts all kinds of credit cards so you can always pay for your income taxes with one, just be mindful of the convenience fees involved beforehand. There is usually a 2-3% processing fee.
Paying Property
Taxes
You can pay for property taxes with your credit card depending on the state you live in. If you pay an amount that meets the minimum spending requirements, a huge toll can be taken off your card. You do, however, have to consider the processing fees that may be involved.
Paying Student Loans
For college students especially, many of them can pay for student loans and tuition with their credit card to meet the minimum spending requirements. Tuition is usually more than $1000+ so this definitely largely contributes towards the minimum spending requirements.
Paying Rent
Depending on your place of residency, some places may or may not accept credit card payments, but nowadays, most do. Paying for rent is a very common way to meet the minimum spending requirements, but there might be extra charges if past the bonus offered. There also might a be a processing fee, but you can always use a third party service to pay for rent if you prefer it.
Paying For Dining
When dining and eating out, using a rewards card is the most ideal especially cards that earns value towards dining. A card I would recommend the most for frequent diners is the Chase Sapphire Preferred Card. This is a leisurely way to meet the spending requirements and enjoy a good meal while you are earning rewards.
Paying For Gas and Groceries
Sometimes credit cards can offer rewards when you pay for gas or groceries and that of course also contributes to meeting the spending requirements.
Paying For Gym Memberships
If you go to the gym often then consider buying a gym membership with a credit card. Having a membership is a good way to meeting the spending requirement while earning rewards and being healthy.
Daycare
If you are too busy to always take care of your children then consider paying for a daycare service with your credit card. This is a service that will easily meet the minimum spending requirements.
Charity
If you enjoy donating to causes often then consider donating to charities with your credit card. Not only is it a generous way to meet the minimum spending requirements, but also earn rewards on it if your particular credit card is geared towards charitable contributions. I recommend the US Bank FlexPerks Travel Rewards if you are a frequent charity donor.
Business Travel
For business owners and travelers, there are a bunch of credit cards that can earn rewards when you make purchases abroad. I recommend the Chase Ink Unlimited Business and Chase Ink Business Preferred cards if you travel often. You can, however, use your own personal credit card for business matters if you don't think you need a business card necessarily, it would just be more convenient on your part.
PayPal, Venmo, Square Cash, etc. 
PayPal, Venmo, Square Cash and many more other money transferring services are highly popular with meeting the minimum spending requirements for a credit card. These services allow you to pay your friends or other merchants directly through your credit card.
You can easily send money on those apps if they aren't particularly a merchant or official retail site, but also receive money to your credit card from others.
Venmo also has "Venmo cash" which allows you to receive cash directly on your account that you can move to your credit card.
Money Orders
Some grocery stores may still let you buy money orders using a credit card; if so, then you can just deposit that money order directly into your bank account, another way to meet the minimum spending requirements.
Pre-paid Cards 
This is honestly a hit or miss nowadays since retailers have become more strict and most only accept debit card or cash, so if it is possible to buy a prepaid card with a credit card, you can take advantage of that to meet the spending requirements.
Toll Tags
You can pay for toll tags with your credit card if you often encounter them when driving in a bigger cities.
Other Expenses You Can Pay For With Your Card
There are numerous other ways to meet the minimum spending requirements on your credit cards including but not limited to:
Entertainment subscriptions: Netflix, Hulu, Amazon Prime Video, HBO Now, YouTube TV, etc.
Gifts during special occasions (birthdays, holidays, graduation)
Flexible Spending Account (FSA)
Religious contributions
Home remodeling
Wedding expenses
Caretaker services: babysitting, dog walking, handyman, maid
Other Bank Bonuses You May Like


• Chase Bank Bonuses. Chase usually offers the most sign-up bonuses out of all the big banks. Read up and enjoy several promotions for their Checking, Savings and Business accounts.
• HSBC Bank Bonuses. HSBC has some big value offers available for their Checking accounts. Some require hefty deposits to qualify. They also have an online Savings account offering a very competitive rate.
• Huntington Bank Bonuses. Huntington has Consumer Checking and Business Checking accounts available throughout the year.
• Discover Bank Bonuses. As an online bank, Discover offers high and competitive rates on their Savings, CD, and Money Market accounts. Enjoy excellent customer service nationwide.
• TD Bank Bonuses. TD Bank consistently offers great Checking account bonuses all year long. Savings account offers are less frequently available.