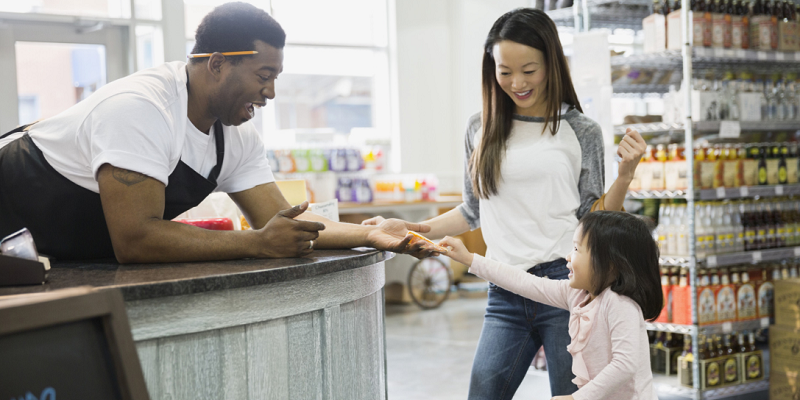 If you're serious about becoming a small business owner, it's best to set it up with a suitable business bank account. By doing so you'll make it possible to start managing your money as soon as possible, and hopefully apply and acquire  small business loans.
On paper it seems easy – Let's just go out there and find a business bank account, right? However, you'll quickly realize that the vast amount of different banks, combined with their different benefits, can make the search a lot more difficult than you initially thought.
To make things easier for you, we've combed through all the different possible banks to give you the Best Banks for Small Business Owners. Continue reading down below to see our compiled list!
Best Banks for Small Businesses
Wells Fargo
Despite being the third-largest bank in the US, Wells Fargo is still keen on helping small businesses. Here's why we chose Wells Fargo as one of the best banks for small business owners:
Wells Fargo Small Business Lending
Unlike most traditional banks, Wells Fargo offers more than just medium-term loans and lines of credit. They also offer short-term loans, SBA loans, and equipment finance, making their lending program incredibly flexible for small business owners.
Business loans can start anywhere from $10,000 – $100,000 with a starting APY rate of 6.25%. And since you already have a business account open with Wells Fargo, getting said loan will be fast and easy compared to other competitors.
Wells Fargo Small Business Checking Accounts

There are four different business checking accounts that you can choose from. Each have their own benefits and costs that can weigh in on your decision. These accounts are: Business Choice Checking, Platinum Business Checking, Simple Business Checking, and Analyzed Business Checking.
Wells Fargo Business Choice Checking includes:
200 transactions per month
$7,500 in cash deposits per month
Text and mobile banking
$14 monthly service fee, which is easily waived with one of several qualifying transactions
The Wells Fargo Business Choice Checking account is one of our model accounts, because it's perfect for business who deal mainly in cash. They grant their customers the ability to deposit up to $7,500 a month (Which is on average about twice as much as other big banks)! After the $7,500 mark, you'll have to pay 30 cents per $100 deposited.
With that being said, Wells Fargo is a solid options for small business owners which is why it made it onto our list.
Chase Bank
With Chase having $2.39 trillion in assets, they get to claim the title of being the bank with the largest presence in the US. As a matter of fact, almost half of all Americans have an account with Chase Bank. But they aren't all consumer focused. Just like Wells Fargo, they offer business accounts focused on helping small business owners. Here are reasons as to why we like Chase Bank.
Chase Small Business Lending
Chase offers a variety of loan options for small business owners, like term loans, lines of credit, SBA loans, commercial real estate loans, and equipment financing. While Chase is starting to offer more alternative lending products, it's best known for those traditional small business loans.
Qualified borrowers are capable of getting huge loans. These loans can range from just $10,000 to $500,000! And if you want an SBA loan, you have three options: A classic SBA 7(a) loan, an SBA Express term loan, or an SBA 504 loan.
Chase Small Business Checking Accounts

With its three Chase business checking accounts—Total Business Checking, Performance Business Checking, and Platinum Business Checking—Chase can easily meet your business's checking needs.
Each account is suitable for different needs/stages of your business career, but for this posts sake, we'll focus on the Chase Total Business Checking Account!
Chase Total Business Checking includes:
A monthly service fee of $12 when you enroll in Paperless Statements (or $15 for paper statements).
Service fee can be waived if you maintain a $1,500 minimum daily balance in your account.
200 free transactions per month.
You can deposit $7,500 in cash each month without a fee.
Yet another solid contender for small business owners. Be sure to go into further detail on Chase's website and possibly follow up with an in-person meeting to finalize your decision.
Capital One
Capital One has a very large consumer base with comprehensive financial management programs/tools that are transferable to small business owners making them yet another solid contender for small business owners. Yes, that was a long sentence, but it's important to know that all their financial management tools are perfect for upcoming business owners. Be sure to check out some of the reasons as to why we like Capital One.
Capital One Small Business Lending

One difference between some banks and Capital One is that they aim to be a partner rather than just serve as your bank. As your business expands and loans become necessary, they have a variety of different loans that you can get.
There are a variety of Capital One small business loan options: you could take out a working capital line of credit, equipment or business auto loan, business installment loan, or SBA loan from Capital One. With a wide variety of loan products available, they're sure to meet any financing need that comes up as your business grows.
To show that they truly prioritize your relationship with them as a bank, they offer an exclusive "relationship-based" loan. A special loan like this can be acquired when a business owner has an established account with Capital One and has built a relationship with the bank. This loan grants the customer lower rates!
Capital One Small Business Checking Accounts

Capital One has two straight-forward checking accounts for business owners: the Spark Business Basic Checking and the Spark Business Unlimited Checking.
Spark Business Basic Checking account includes:
Unlimited transactions each month
Deposit up to $5,000 in cash each month with no extra fee
$15 monthly service fee, waived if you maintain the minimum 30- or 90-day average monthly balance of
$2,000, or, if you have two other Capital One products open
Free business debit card, online bill pay, and online and mobile checking
It's hard finding a business checking account that has unlimited transactions along with a high number of free cash deposits. If you run a business that has a high number of monthly transactions and cash deposits, banking with Capital One may be the right decision for you.
Capital One offers competitive loan rates and low cost checking accounts. They really shine when it comes to their tools and programs like the Spark Business IQ. This program is designed to help entrepreneurs manage their business's operations, finances, and cash flow. You can tap into Spark Business IQ to access valuable guides and share ideas on how to grow your business.
Bank of America
Over the course of Bank of America's history, they have supported more than 3 million small business owners. With that much experience and expertise, it's arguable that Bank of America may be the best choice for small business owners like you. Here are reasons as to why we love Bank of America.
Bank of America Small Business Lending

Banking with Bank of America means that you'll never have to worry about their lending capacity. Back in 2015, they secured almost $10.7 billion in new credit to small business owners.
Bank of America offers traditional bank financing, like secured business term loans and lines of credit, along with commercial real estate loans, equipment and vehicle financing, and SBA loans. And, as with any small business loans from major banks, you can get long-term financing at a low rate.
Note that Bank of America specializes in financing and assisting businesses in the healthcare industry. Be sure to check out BoA in-depth if you business is in that field!
Bank of America Small Business Checking Accounts

BoA offers two solid business checking accounts: the Business Fundamentals account and the Business Advantage account.
Here's what you can expect with the Business Fundamentals Checking Account:
$18 monthly fee that can be waived if:

You charge at least $250 per month on a business debit or credit card
Maintain an average monthly balance above $5,000
Have a combined average of linked Bank of America accounts of $15,000, or
Keep a minimum daily balance of $3,000.
Free cash deposits, up to $10,000 per month
Free mobile and online banking
Business and employee debit cards
Bank of America's solid business lending program along with their intuitive checking accounts make them another solid choice among large bankers. If one of your main concerns is waiving the monthly maintenance fee, then BoA is should be your go-to.
Citibank
Although Citibank may not be as large as other mainstream banks, they're still a worth competitor. Mainly based in six major cities, New York City, Washington, D.C., Chicago, Miami, Los Angeles, and San Francisco, they offer great customers service along with amenities to suit their customers. If you're not located in one of these major cities, you can still digitally bank with Citibank from your location. Despite being mostly known for their credit cards, small business owners should focus on Citibank's business checking accounts that definitely stand out.
Citibank Checking Accounts
Banking with Citibank means that you get to choose from four different checking accounts to find one that suites your needs. These accounts are:
CitiBusiness Streamlined Checking Account: An entry-level checking account. Waive the monthly fee with a $5,000 minimum balance.
CitiBusiness Flexible Checking Account: This checking account is perfect for fast-growing businesses. You get 500 free transactions per month, and you can avoid fees with a $10,000 minimum balance.
CitiBusiness Checking Account: This account is good for medium-sized businesses and has an earnings credit to offset fees.
CitiBusiness Interest Checking Account: Interest-bearing checking account for businesses that can maintain a $10,000 or higher average balance.
With such a large variety of accounts, you'll be able to find one that suits your needs perfectly.
Citibank Business Loans and Credit Cards

You'll be granted access to Citibank's business loans and business credit cards when you open an account with them. For longer-term financing, Citibank offers commercial mortgages and installment loans, ideal for buying equipment or expanding operations. For shorter-term financing, there are two Citibank business credit cards. One is a business travel credit card that earns you American Airlines bonus miles for spending. The other is a card designed for Costco members.
With all this being said, Citibank is one of the best overall banks or small businesses. They have a large variety of checking accounts that can account for almost every stage of growth in a business.
Author's Verdict
Choosing the right bank account for your small business should be a timely ordeal where you analyze each bank and figure out which one is best for you.
Starting your own business is no easy task and having the right bank to guide you financially is crucial. Always make sure you pair your banking account with a great business credit card as they're a great source of instant capital.
Since we mainly focused on bank accounts this posts, we'll display some great business credit cards below for you to look over.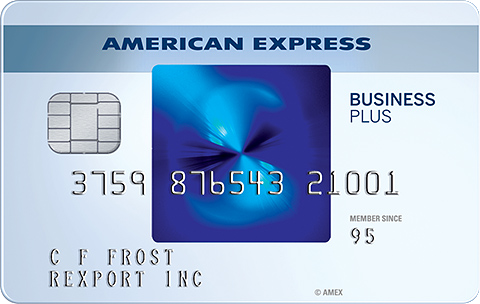 With the Blue Business® Plus Credit Card from American Express, you'll get rewarded for business as usual. Earn 2X Membership Rewards® points on everyday business purchases such as office supplies or client dinners.

You'll earn 2X applies to the first $50,000 in purchases per year, 1 point per dollar thereafter. You can enjoy the flexibility to put more purchases on the Card and earn rewards when you buy above your credit limit*. You've got the power to use your Card beyond its credit limit* with Expanded Buying Power.

More buying power allows for your business means more opportunities to earn points. That's everyday business with the Blue Business Plus Card.

There card comes with no annual fee (See Rates & Fees).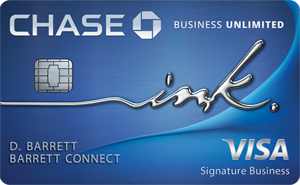 The Ink Business UnlimitedSM Credit Card offers $500 bonus cash back after you spend $3,000 on purchases in the first 3 months from account opening.

You'll earn an unlimited 1.5% cash back on every purchase made for your business and you'll receive employee cards at no additional cost.

This card carries no annual fee and you'll have the opportunity to take advantage of a 0% introductory APR for 12 months on purchases



Learn More About This Card Here