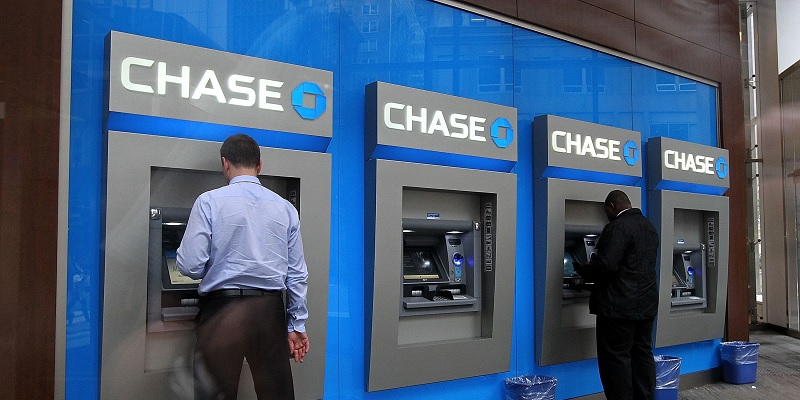 Chase Bank is one of the largest commercial banks in the nation. It has 16,000 ATMs in 28 states and D.C. — one of the largest ATM networks among other banks in the U.S. With such a presence, customers can access a huge network of ATMs and branches almost anywhere.
Chase Bank offers a variety of services that can reduce and eliminate fees entirely. Some of these accounts can even earn you interest and give you refunds for ATM fees charged by the owners.
Chase ATM Fees
The reason you should be concerned with Chase ATM Fees is because they can rack up quickly. In essence, ATM's that aren't affiliated with Chase can charge you for their services.
An out-of-network fee is a payment charged to your account every time you use a non-affiliated ATM. These are the fees you should know about:
Chase Bank charges $3.00 for users who use their services but are not affiliated with Chase.
On the contrary, Chase Bank charges it's account holders $2.50 for each ATM transaction where they use an ATM that is not Chase.
Additionally, there is a 3% International ATM fee charged when you are overseas.
This can become a problem fast if you are overseas or not located near a Chase branch. There are over 16,000 Chase ATM's across 30 states so find the closest Chase branch to you.
Avoid Chase ATM Fees
For some accounts, like the Chase Premier Plus Checking, customers get four fees waived per month at non-Chase ATMs in the U.S. Other than that, they have the same fees as basic checking customers. Unfortunately, you'll still pay fees charged by the ATM owner.
Chase Sapphire Checking customers don't have Chase ATM fees, even if you're overseas. Chase will also refund fees charged by the ATM owner with this account. Plus, the 3% foreign transaction fee is waived.
Chase Total Checking is the most popular checking account at Chase. However, they do not reduce or refund ATM fees.
Essentially, if you live in an area Chase services, you'll have many ATMs to access. However, if you live outside the area and regularly use out-of-network ATMs, fees add up quickly.
If you don't have either of those accounts, the best way is to get cash back at grocery stores or retail checkouts. Use your Chase debit card the next time you check out at a grocery store. This way, you get cash instantly. There's need to worry about locating an ATM or paying any fees.
Author's Verdict
Chases's ATM network is large compared to other popular banking institutions like Citibank or Wells Fargo. It's comparable to Bank of America's. However, Citibank participates in the MoneyPass network with more than 32,000 in-network ATMs, making it larger than the Chase ATM network. In addition, Bank of America is part of the Global ATM Alliance, expanding its global in-network ATM amount to over 50,000.
With certain accounts or using the cash back option, you can avoid Chase ATM fees altogether. Though, if you travel internationally, foreign transaction fees may be concerning. If you travel internationally often, you can find banks with low ATM/debit card foreign transaction fees.
But if you don't need cash, there are many travel rewards credit cards that have no foreign transaction fees. Plus, you can earn points or miles to redeem for travel rewards. For a list of credit cards, check out all the best credit card promotions!
If you fret over Chase ATM access and fees, consider looking at other banks with lower ATM fees or a credit union in the Co-op network. Many credit unions are a part of this nationwide network of more than 30,000 fee-free ATMs. Some are even offering bank promotions when you open an account, so make sure to check those out beforehand. For more banking information, check out the rest of our bank guides.