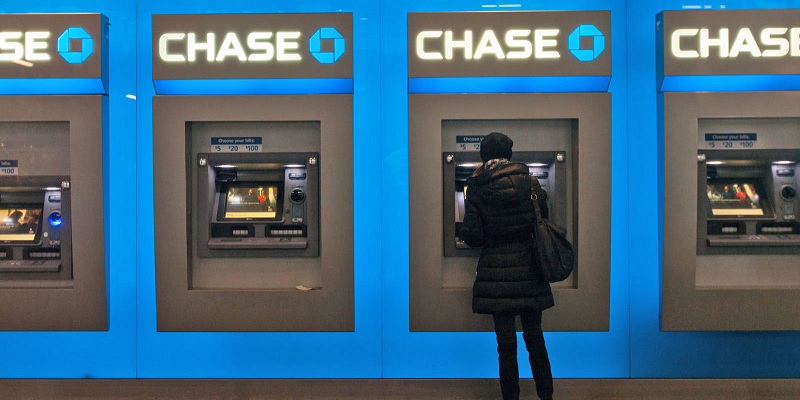 You're spending a night downtown and having a great time up until you realize you need cash. Not a problem. You walk up to the nearest ATM, pull out some money but realize there was a $5 ATM transaction fee! Its not a crazy amount, but it still haunts you for the night because you wasted $5. If you don't want this to happen to you, plan ahead to save money. Here's what you need to know to avoid paying too much for ATM fees.
How Much Does an ATM Charge?
ATM fees usually range from about $2 – $5. Sure $2 – $5 isn't a lot. However, if you need straight cash often, you'll probably be drowning in these fees as they build up.
That's not including the possible 1% – 3% foreign transaction fees. If you're traveling outside of the U.S., you might want to check out the banks that charge the lowest ATM/debit card foreign transaction fees.
ATM Fees At Major Banks
All banks charge different fees. It's important for you to know how much a bank charges. There are banks that don't charge fees at all like Capital One and some that charge up to $2 per withdrawal from non-network ATMs. BB&T, First Tennessee Bank, M&T Bank, PNC Bank, Santander, SunTrust, and Huntington Bank all charge $3 per non-network ATM withdrawal. Therefore, you may want to consider the ATM fees when you go to open an account.
| | | |
| --- | --- | --- |
| Bank | Non- Network ATM Fee | Non- Network International ATM Fee |
| Bank of America | $2.50 | $5.00 |
| BB&T | $3.00 | $5.00 |
| BBVA Compass | $2.50 | $2.50 and 1% |
| BMO Harris | $2.50 | $2.50 |
| Capital One | $0.00 | N/A |
| Chase | $2.50 | $5.00 |
| Citibank | $2.50 | N/A |
| First Tennessee Bank | $3.00 | $3.00 |
| Comerica Bank | $2.50 | $5.00 |
| Fifth Third Bank | $2.75 | $5.00 |
| HSBC Bank | $2.50 | $5.00 |
| Keybank | $2.50 | $5.00 |
| M&T Bank | $3.00 | Larger of $5.00 or 3% |
| PNC Bank | $3.00 | $5.00 |
| Regions Bank | $2.50 | $5.00 |
| Santander | $3.00 | $6.00 |
| SunTrust | $3.00 | $5.00 |
| TD Bank | $3.00 | N/A |
| U.S. Bank | $2.50 | $2.50 |
| Union Bank | $2.00 | $5.00 |
| Wells Fargo | $2.50 | $5.00 |
| Huntington National Bank | $3.00 | 3% |
| Bank of the West | $2.50 | $2.50 |
| City National Bank | $2.50 | $2.50 |
| People's United Bank | $2.95 | $2.95 |
| Frost Bank | $2.00 | $2.00 |
| Synovus Bank | $2.50 | 3% |
| First National Bank of Pennsylvania | $2.50 | $2.50 |
| Associated Bank | $2.50 | $2.50 |
| IberiaBank | $2.00 | 3% |
Foreign Transaction Fees
When withdrawing from an ATM internationally, ATM fees can be much higher. For example, Santander Bank's base fee for a foreign ATM withdrawal is $6. That's double its fee in the U.S. — plus you'll pay an extra 3% foreign trasaction fee. A $100 ATM withdrawal from Santander in a foreign country could end up costing you $9. While planning a trip abroad, be sure to check with your bank for international ATM fees to consider for your traveling budget!
How To Avoid ATM Fees
Start With Your Bank
The simplest solution is to visit your bank when you need to withdraw cash.
Your bank's ATM should be free for you to use. On the other hand, customers from other banks will most likely have to pay fees. If possible, plan ahead and withdraw cash that you'll need for upcoming events while you're at your bank. You'll save money, and you'll save a trip.
Unfortunately, your bank might not have ATMs located where you need them. If you can't use your bank's ATM, find out if your bank offers ATM fee rebates. Some banks refund any ATM charges added to your withdrawal. Fee reimbursements are standard on popular bank accounts. Plus, some local banks and credit unions also offer rebates.
CO-OP Network for Credit Union Members
Members of credit unions part of the CO-OP network can access to almost 30,000 free ATMs nationwide. Many of these ATMs are located at credit union branches.
However, you can also find them at retail outlets like Costco and 7-Eleven. With these free ATMs credit unions often allow you to walk into a branch and work with a teller through ​shared branching. Find out more about the CO-OP network to search for ATMs near you, and get free ATM locator apps.
Your Card's Network
Most debit cards are part of an ATM network allowing you to make free withdrawals. Whether you bank with a commercial bank or a credit union, institutions typically team up with card networks. Thus, just find ATMs in the right network to use an ATM for free.
To find out which ATM network your bank uses, you can ask your banker or use your bank's app or website. You can also check the back of your debit or ATM card. You may find logos for various card networks depending on your card. Those logos tell you how to search for free ATMs in your area.
Some of the major networks include:
If one of those match the logo on your card, head to their website for more details and to search for an ATM near you. You can also get apps that can direct you to the nearest free ATM by GPS. Some networks also list stores that allow you to get cash back on purchases.
ATM Alternatives
If you can't find ATMs nearby, you can also apply for credit cards that offer no foreign transaction fees. I highly recommend travel rewards credit cards if you plant to travel outside of the U.S. often. Most offer incentives like free hotel stays or TSA Pre-Check / Global Entry reimbursements. For all our reviews and recommendations, see our list of credit card promotions.
Some grocery stores offer cash back when you make a purchase with your debit card and use your PIN. You can buy a small item like a bag of candy or a drink if you don't need to spend too much money. With some planning, you can stock up on cash you'll need for the next few days while you stock up on food at the grocery store.
Best Banks To Avoid ATM Fees Altogether
Alliant Credit Union
Alliant Credit Union offers more than 80,000 surcharge-free ATMs. In addition, you can be reimbursed up to $20 per month in fees charged by owners of other ATMs. You can even get reimbursement for fees at international machines.
However, you'll be charged a Visa foreign transaction fee (currently 1% of the amount withdrawn).
Axos Bank
Axos Bank (formerly Bank of Internet USA) allows access to any ATM in the U.S. without charging fees. Plus, it reimburses fees that an ATM may charge. Its Rewards Checking, CashBack Checking and Essential Checking accounts provide unlimited fee reimbursements; its two other checking options reimburse up to $12 per month.
For international transactions, the bank has a 1% charge for ATM withdrawals and debit card purchases.
Charles Schwab Bank
Charles Schwab offers worldwide ATM fee reimbursements. Though Schwab is primarily an investment company, it also offers the Schwab Bank High Yield Investor Checking Account. The account has no minimum balance, monthly fees or foreign debit card transaction fees. It's one of the only companies to offer international reimbursements on ATM fees.
Citibank
Citibank members can access thousands of domestic ATMs nationwide, including more than 2,400 cash machines at over 700 branches nationwide. Plus, access an additional 32,000 fee-free ATMs part of the nationwide MoneyPass network.
Citibank also has ATMs in more than 20 countries outside the U.S. Though, you're subject to a 3% foreign exchange fee. This fee is waived for holders of Citigold, Citi Priority and other high-end accounts.
Fidelity
The Fidelity Cash Management account doesn't charge a fee to access out-of-network ATMs. Plus, it reimburses users for fees other institutions charge the same day.
You'll pay a 1% foreign transaction fee for international transactions with the debit card.
Radius Bank
Radius' checking accounts (Hybrid, Champion, Superhero and Radius Checking) offer unlimited ATM fee rebates. The reimbursements apply worldwide.
However, a foreign transaction fee is still imposed when withdrawing cash abroad.
UFB Direct
UFB Direct has one checking option with numerous perks, including the ability to earn American Airlines miles.
Frequent travelers can enjoy unlimited domestic ATM fee reimbursements. International transactions are excluded and also incur a 1% currency conversion fee.
Author's Verdict
When you need an ATM transaction, look around for an ATM that is in your bank's network. Most banks will not charge ATM fees for ATM's inside their network. Some banks offer ATM fee waivers if you have a certain minimum balance. The best way to check your ATM fees at your bank is to call them and figure out. Always read the fine print and ask questions. Banks that don't charge ATM fees may have minimum balance requirements or only reimburse a certain amount of fees each month.
If you don't have an account yet, plenty of banks are offering promotions when you open one. Though, not all of these will give you fee-free ATM usage, you can earn excellent bonuses to perhaps make up the money you may lose. Make sure to read the fine print before you apply. Check out our bank guide posts for more information.