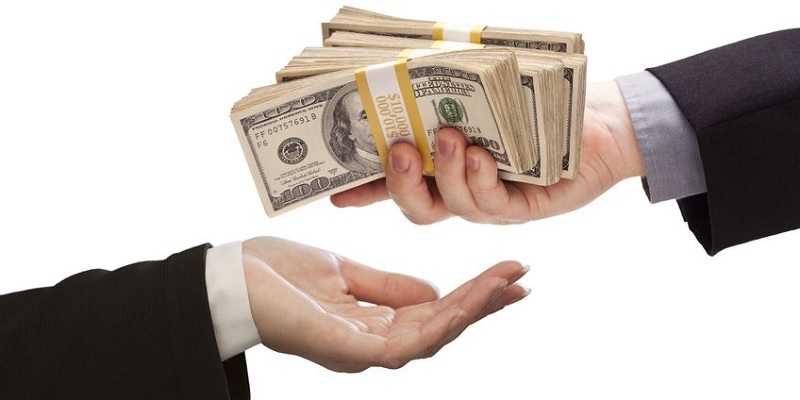 Online banking has made it much easier to transfer money between bank accounts. There are several ways to move money from one bank to another electronically. Though it seems like a straightforward process, it can get a little confusing with the different methods.
Although there are different timelines and fees you could incur moving money back and forth between accounts, each have their own pros and cons. but they get the job done.
Bank-to-Bank Transfer
If both accounts are yours, a bank-to-bank transfer is a good option. Set up the transfer with the sending or receiving bank, and you'll receive the funds after two or three business days.
You can't complete transfers until both accounts are linked. This process can take about a week, so be sure to establish the link before you need to send money.
Link your accounts:
Log in to the account you'll send from. Look for an option to "add an account," "add external accounts," or "link accounts."
Provide the other bank's routing number and your account number at that bank. Find those numbers either on a check, from that account's online banking account, or from your bank.
After submitting that information, verify that you own the external account. You might be asked to enter your username and password, which the first bank would then verify. Another way of verification is to make a small deposit or two and ask you to confirm the amounts. This process could take a couple of days to complete.
Set up transfers on the bank's website once the account is confirmed. Choose the sending and receiving accounts, and enter the amount to be transferred and the date for the transaction to occur. From there, you can usually see which date the funds are expected to be available in the receiving account. You'll also want to choose whether you want to make a one-time transaction or a recurring transfer. After you've made your choices, submit your options.
This method is easiest if both bank accounts are in your name. To transfer funds to somebody else, you'll probably need to use another method.
Wire Transfer
Wire transfer is a common way to transfer money from one bank account to another. It's a fast and electronic way to send money. It's best used for transferring large amounts of money.
Wire transfers can be sent to both domestic and international bank accounts. Domestic wire transfers can be processed immediately or can take anywhere from one to three days to show up in the recipient's bank account. This timeline will depend on when you initiate the transfer. Many banks have cutoff times that control money being sent out the same day or the next day.
Unfortunately, it can be pricey to send and receive a wire transfer. Fees range from $10 – $85, with international transfers being the most expensive.
Bank Mobile Apps
You can also use your bank app on your phone or web. For most accounts, you can set up an "external account" where you can enter account information about the bank account where you'll transfer money.
Set up your account:
Enter information about the depositor bank (bank name, bank routing number and your personal account number).
Indicate the type of account you'll transfer money to (checking, savings, money market, brokerage, etc.). Both banking institutions must support automated clearing house (ACH) transactions for the transfer to work. This is a type of electronic transfer method most banks in the U.S. support.
Verify that you're the owner of the receiving account. Some banks will allow you to verify the account immediately by prompting you to log into the recipient account while you're logged into the sending account. Other banks send small test deposits in the receiving account and later verify the amounts with the bank where you're setting up the external account access.
Once verification is done, you can transfer money between these accounts. Though the transaction may be initiated on one day, it could take two to five days to show up in the receiving account.
ACH transfers are usually free, but some banks charge $3 – $10 for outgoing and incoming ACH transfers. Some banks will expedite the transfer for a higher fee. It's also worth mentioning most banks limit certain transfers to six per month for savings accounts. When you exceed that limit, you could be charged an additional fee per excessive transaction.
Write A Check
You can write a check to transfer money from one account to another. It's simple and free to do.
Just write a check from the bank you're moving money from to yourself. Then, you can either deposit it at the bank branch or send it via mail with a deposit slip to the bank where you need the money.
Make sure to keep a record of the check that'll reduce the balance on the account it's drawn from or you could accidentally overdraw your account. Overdrafts can be expensive, so just make a note of the amount of the check and your new balance.
Money Order or Cashier's Check
These methods are very similar to the process of writing a check. If you've abandoned checks, you may not have access them. If so, you can request the bank create a "check" for you in the form of a money order or cashier's check.
Once you receive the check, you can take it or mail it with a deposit slip to the account and deposit it. It could take a few days to post to the depositing account.
With this approach, the bank will take the money out of your account immediately. This way you'll know right away that your balance is reduced.
Unfortunately, you may be charged a fee for making these. In addition, it could take time for the receiving account to post funds. Some accounts offer benefits that cover the fee while others don't.
Peer-To-Peer Payment & Transfers
PayPal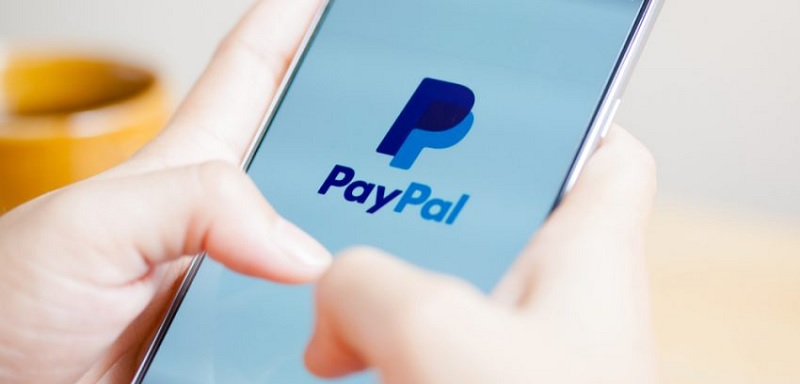 Use PayPal to send money, make an online payment, receive money or set up a merchant account. You can set up the app that works on a mobile device or internet browser. To open a PayPal account, you'll need to give your first and last name, address, email address and phone number.
You can send or receive funds within the app where you can maintain a balance for making transactions with those who accept PayPal payments. However, if you need more flexibility in spending, you can connect your bank account to your PayPal account and transfer money to your bank account.
There's no fee when you send money to friends and family from either your PayPal balance or your bank account. It usually takes three to five business days to transfer money to or from a U.S. bank account with PayPal. The 7 p.m. EST cutoff time determines when your transfer will appear in your bank account.
Venmo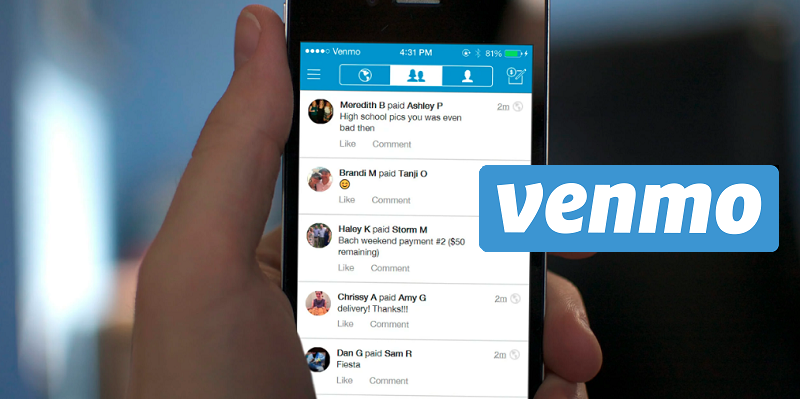 Venmo is a digital wallet app that lets you make and share payments with friends. You can use it transfer money from one account to another.
To use this service, connect your bank account, debit or credit card information to the app for sending funds to other users or keep funds in your Venmo account. This money stays in your account and can be transferred to other people or your bank account at your request.
Venmo supports two transfer types: standard and instant.
Standard transfers use the ACH network and carry no charges. If you initiate the transfer before 7 p.m. EST and there are no processing delays, you'll receive the money in your bank account in one to three business days.
Instant transfers have a 1% fee (with a minimum fee of $0.25 and a maximum fee of $10). With instant transfer, your money can be transferred to an eligible MasterCard or Visa debit card within 30 minutes.
Cash App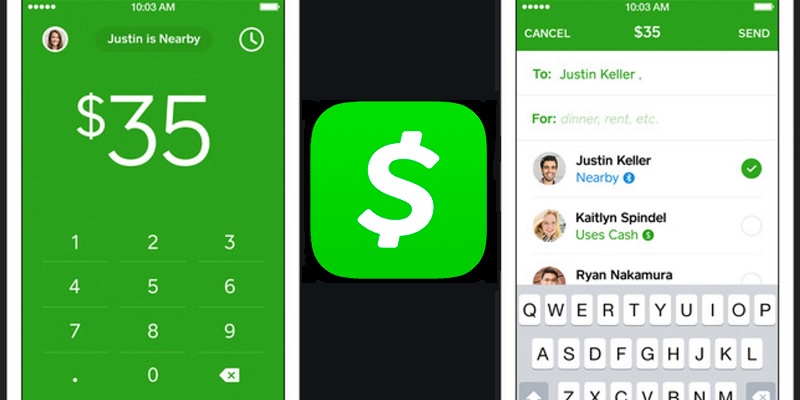 Cash App is a bit different from Venmo and PayPal. You can't link a bank account to Cash app, but you can connect a debit card linked to your bank account.
Cash App also acts as a digital wallet by holding money in the app until you transfer it to your debit card. You can initiate these transfers as a one-time transfer or set the default to automatically send Cash App payments to your debit card through "auto cash out."
There's no fee to send or receive money using Cash App for standard transfer times, which takes one to three business days. Instant transfers cost 1% of the transfer amount and appear in your bank account immediately.
Cash App limits the amount of money you can move in a given period. If you send more than $250 in a week, you must verify your account with personal information: name, date of birth and the last 4 digits of your Social Security number. When you do, it'll increase the sending limit to $2,500.
Zelle

Zelle is a digital payment network with an app component supported by a many major U.S. banks. Therefore, you can use Zelle within your banking app to send money back and forth between accounts. If your bank doesn't yet support Zelle, you can download the app and set up an account directly with Zelle.
Sending money only requires a recipient to have a phone number or email address. Zelle doesn't charge for its money transfer services, and unlike any other money transfer method here, the money is available immediately in recipients' bank accounts. (Note: For people who are creating a new Zelle account, first-time transfers may take one to three days to post.)
Participating banks have different rules about sending and receiving limits. These rules could also vary with the type of bank account you have or other individual circumstances the bank considers when setting limits.
Apple Pay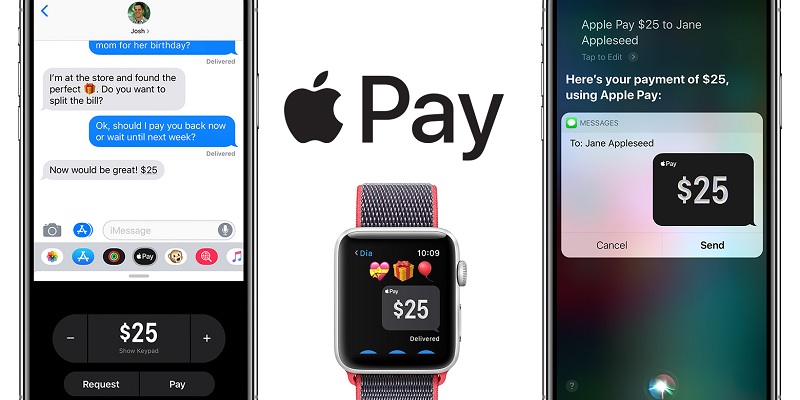 Apple Pay Cash is Apple's peer-to-peer payment service. Money received is added to the Apple Cash card in the Wallet app. Keep it there or transfer it to a bank account.
It's free to send and receive money using a debit card to fund the transaction. If you use a credit card, to send money, there's a 3% fee.
If your in-app balance exceeds $20,000, you'll be asked to verify your identity. Apple Pay Cash also has other limitations when transferring money to your bank:
You can transfer a minimum of $1 to your bank, or your full balance if it's under $1.
You can transfer up to $3,000 to your bank in a single transfer.
Within a seven-day period, you can transfer up to $20,000 to your bank.
External Transfer Fees
As online banking has gotten more popular, fees for sending money to external accounts have become less common. Many popular banking institutions offer fee-free services now:
Ally Bank
Barclays
Capital One 360
Chase
Citi
Discover Bank
Navy Federal Credit Union
PNC Bank
Synchrony Bank
Wells Fargo
and other credit unions and banks
Check your local institutions for details.
Author's Verdict
There are many ways to transfer money from one bank to another. The best option for you depends on where you're sending the money and how much time you're willing to wait in between transfers.
If you need to move money to another account that you own, you may want to link the accounts through online banking. This way you can regularly transfer money.
You may also try withdrawing and depositing cash, but be careful of ATM fees. If you're moving money to someone else's account, consider a wire transfer. It will come with a fee, but it's quick and also works internationally. If you're regularly sending small amounts to other people it's best to go with the peer-to-peer payment and transfer apps.
Finally, make sure you're sending money to the right account. Double check the account numbers. If you send money to the wrong account, it could difficult or even impossible to get it back.
If you're looking for a bank account, check out some of the best bank promotions and best savings rates to find one that suits you.