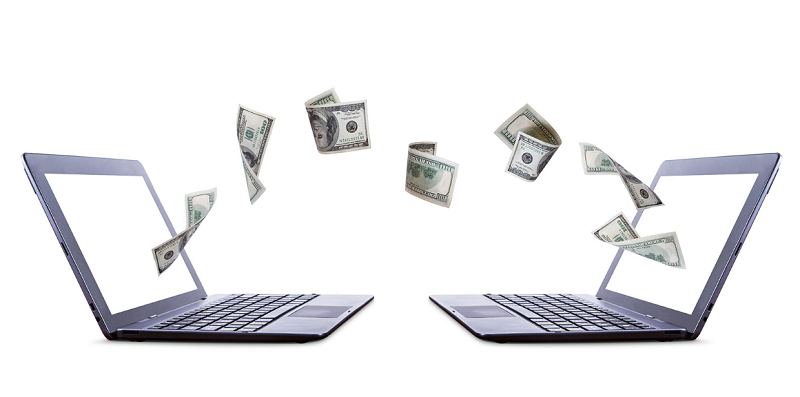 If you've never transferred money via wire, you may not be aware of the costs it can rack up. A typical outgoing fee is $25 per transfer within the U.S. Although this may seem like a turn off, it's a great way to send a lot of money securely or send money quickly.
Typical Wire Transfer Fees
Here's a median of typical wire transfer fees you can expect from banks:
Domestic Incoming: $13
Domestic Outgoing: $25
International Incoming: $13
International Outgoing: $45
Many banks, including Chase and Wells Fargo, charge fees both for sending wire transfers (outgoing) and receiving them (incoming).
Cheaper Ways To Send Money?
If you wish to avoid fees such as wire transfer fees, you're in luck!
For transfers within the U.S., consider nonbank providers that charge fewer fees. If you need to send money abroad, look for companies that offer better exchange rates by doing a little research on the best rates.
Wire Transfers Fees With Financial Institutions
Financial Institution
Incoming Domestic Wire
Outgoing Domestic Wire
Incoming International Wire
Outgoing International Wire
Bank of America
$15
$30
$16
$35 sent in foreign currency;
$45 sent in U.S. dollars
Capital One 360
$0
$40
$0
N/A
Chase Bank
$15
$25
$15
$40
Citibank
$15
$25
$15
$40
Fidelity Bank
$0
$0
$0
3% of amount in foreign currency;
$0 sent in U.S. dollars
HSBC Bank
$15
$35
$15
$35
PNC Bank
$15
$30
$15
$45
USAA
$0
$20
$0
$45
U.S. Bank
$0
$20
$0
$50
Wells Fargo
$15
$30
$16
$35 in foreign currency; $45 in U.S. dollars

Domestic or International?
Domestic wire transfers tend to be cheaper and faster, since they can be completed through one payment system, such as that provided by the Federal Reserve.
International bank wire transfers involve more parties, including a U.S. bank, a foreign bank and wire processing systems in both countries.
Additional Costs for International
When wiring internationally, banks will charge other banks a midmarket – or interbank – rate for the trading of large amounts of foreign currency.
However, when banks convert money for consumers, they charge a higher markup. That markup is a percentage of the amount being sent. These rates can be found and compared on currency platforms such as Google, Bloomberg, or Reuters.
Other Ways To Cut Costs
Initiation of Wire Transfer: Doing a wire by yourself online tends to be the cheapest way to wire money. Requesting the transfer at a branch or on the phone can add $10 or more to your fee. Chase, for instance, charges $35 for domestic wire transfers set up for you by a banker and $25 for the same transfer if you do it yourself online.
Transfers sent in foreign currency: Some banks offer lower fees if you let them convert U.S. dollars into a foreign currency before transferring the funds rather than simply sending U.S. dollars abroad.
Recurring Wires: Although this isn't the case for all financial institutions, some will lower your rates if you have recurring wire transfers.
Author's Verdict
If you want to be sure about the costs of fees, call the financial institutions you're interested in to get a confirmation on the fees that you will occur.
If you hope to avoid some fees or get the lowest cost as possible, follow the tips we've listed in our post. Every dollar counts so savings here and there will eventually add up! If you love finding posts like this, be sure to check out more on BDG! You can also check out our compiled list of the Best Bank Bonuses available for you right now!