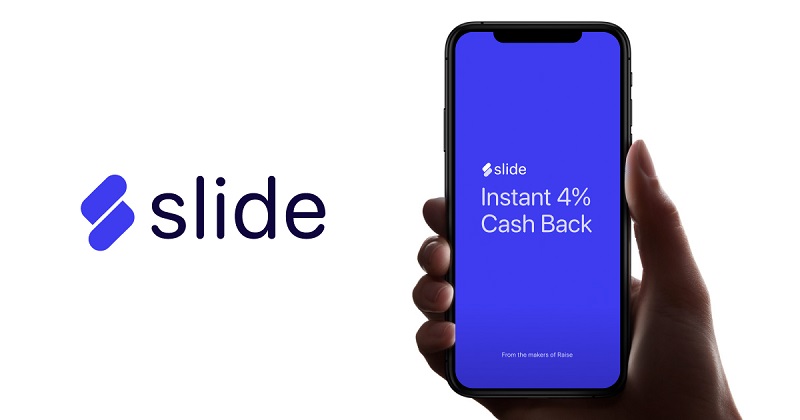 Slide (getslide.com) is currently offering a unlimited 4% cash back on your purchases.
The Slide App works in-stores and online at over 150+ participating retailers and restaurants.
Slide $20 Bonus
Slide is currently offering new customers a $20 bonus just downloading the app and signing up.
To earn your $20 reward, the process is quick and easy. Simply use the button below to sign up for Slide and create an account.
Slide Referral Program – Give $20, Get $20
Slide's referral program is offering customers a chance to earn a $20 reward when they share their referral link to their friends and family. Not only that the person you referred also earns the $20 bonus.
Just share your referral link and for each of their first four purchases, both the referrer and their friend will get a $5 Slide credit applied towards any upcoming purchases.
How Slide Works
Slide is offering unlimited 4% cash back on purchases at a +150 retailers in 100,000 locations, including Lowe's, Ulta Beauty and Chipotle.
In order to start earning read the following:
Shop at a participating retailer.
At checkout, select the store or restaurant in the Slide app and enter your purchase amount, be sure to include tax and tip.
Enter the code online or let the cashier scan the barcode.
Select and confirm payment.

Acceptable payment methods include credit and debit cards, Apple Pay or PayPal.

Your payment method will be charged for the amount entered, and you'll earn 4% cash back instantly.
Once you've earned $15 in rewards, you can cash out your funds to Venmo or PayPal, or apply them towards your next Slide purchase.
Also if you deposit funds to your Slide balance ahead of time, you will be able to earn an extra 1% on every purchase, for a total of 5% cash back.
How Slide Works
Check out these fantastic features that helps Slide stay ahead of their competition!
No limit or restrictions on how much 4% cash back you can earn.
You can add funds in advance and get an extra 1% cash back, for a total of 5% cash back.
+150 brands qualify with no rotating categories nor opt-ins required.
It works for everyday purchases, in-store and online.
It's quick, easy and contactless.
You'll get real cash, not points. The minimum to withdraw is $15.
There are no extra steps, no scanning receipts or any other special conditions.
Connect a rewards credit card or Apple Pay to stack your rewards and earn even more.
Be sure to check out these other fantastic cashback apps such as Rakuten and other fantastic cash back apps!
Slide Limitations
Although Slide is partnered with over 150 merchants such as Groupon, Southwest, Petco, Panera Bread, Uber, and DoorDash. However you will not be able to find huge brands such as Walmart and Amazon.
They also have a cash out minimum. You will need a $15 minimum in rewards to cash out.
Author's Verdict
Slide is a great way to earn cash on everyday purchases so if this interests you, then you should definitely download the app!
Finally, remember to bookmark this page because you will always find an updated list of Slide promotions here.