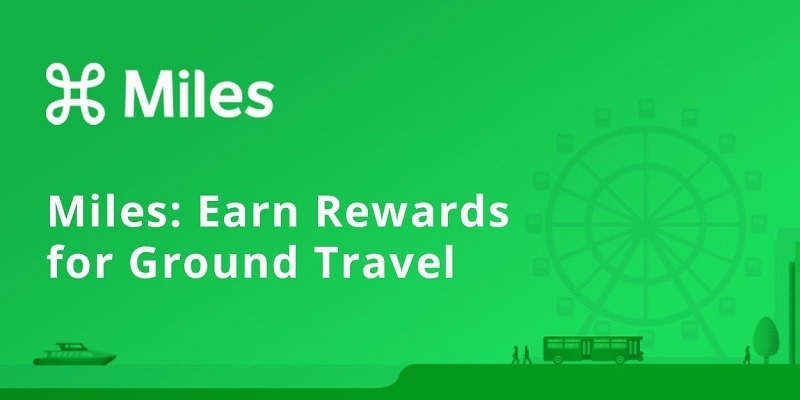 Find the latest Miles App Promotions, Deals, and Discount Codes to help earn money just for using all kinds of modes of transportation!
They offer a universal travel rewards program that takes the concept of earning miles out of the air and onto the ground by awarding points for a variety of transportation choices!
Miles App 2,000 Miles Sign-Up Offer ($5 Value)
You can get a 2,000 bonus miles when you download the Miles app with a referral link and create a free account by using the above link!
Earn this bonus by:
Click the link below (our referral link)
Sign-up or create an account with Miles
You will then receive 2,000 Miles!
Earning Miles App Rewards
Using the Miles App lets you earn rewards for every trip you take. They accept all methods of transportation and the more eco-friendly the transportation, the more miles you can earn:
10x miles when you walk or run
5x miles when you ride a bike
3x miles when you use public transit or a boat
2x miles when you carpool or take a rideshare service
The app keeps track of where and how you go automatically, so you don't have to log any of your trips to earn miles. It is also important to note that your miles will never expire.
Redeeming Miles App Rewards
Your miles can be redeemed for exclusive rewards, deals, credits, discounts, and savings from top brands, such as DoorDash, Peet's Coffee, Postmates, Shipt, and many more! Examples of things that can be redeemed are:
$42 off your first order from HelloFresh (a meal service)
1 complimentary rental from Audi's Silvercar service
Miles App Elite Status
Miles has elite status tiers that works like a loyalty program. New accounts start out at Silver, then you can move up to Platinum or Gold depending on your monthly activity.
Per-mile value depends significantly on the reward, but a $5 gift card will always cost:
Silver members 3,000 points (0.17-cent value per mile)
Gold members 2,500 points (0.20-cent value per mile)
Platinum members 2,000 points (0.25-cent value per mile)
Author's Verdict
Miles is offering a 2,000 Miles sign-up offer ($5 Value). This is a very easy way to earn by opening a qualifying account and earning a variety of rewards!
Furthermore, you can find a full list of the best bank promotions here. Be sure to bookmark this page because you will always find an updated list of Miles App promotions here that can help you save.