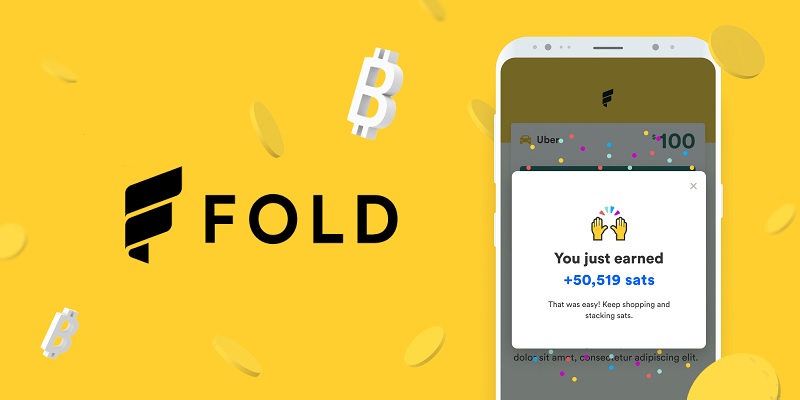 Fold is a cashback platform that offering up to 20% cashback in bitcoin as a welcome bonus of 5,000 Sats (short for satoshi) when you sign-up using our referral link. As a member, you can enjoy cash back when you shop at stores likes Amazon, Uber, Target and more.
Your referrals to Fold will also be eligible for the 20,000 Sats bonus. Continue reading this guide to learn more about the Fold App. More referral bonuses here.
For more crypto promotions, check out offers from Gemini, Coinbase, Voyager and more. More investing offers here.
Fold App 5,000 Satoshis Bonus
Earn up to
5,000 bonus Satoshis
, equal to 0.00000001 BTC, when you use 
this referral link
to sign-up with the Fold. You can use your Satoshis for a discount off a gift card purchase.
(Sign Up Now)
Fold App Referral
Your referrals will also earn a 5,000 bonus Satoshis for joining using your referral link. When you make referrals, you'll be able to move up the wait-list to receive access to the Fold card. To refer friends, look at the instructions below:
Go to the "Gift" icon in the Fold app.
Copy and share your unique referral code to friends and family.
There is not a limit on how many people you can refer.
Up To 20% Cashback In Bitcoin When You Shop
Fold gives you bitcoin cashback when you shop using Fold. You can receive up to 20% instantly off of every purchase. Here's how it works:
Buy gift cards with the Fold app using your credit or debit card. You can purchase from stores like Amazon, Starbucks, Uber, Target, REI, Home Depot, Southwest Airlines, AMC, Macy's, Dunkin' Donuts and more.
Receive up to 20% cashback in bitcoin on every purchase instantly.
Use your bitcoin rewards on gift card discounts
Fold offers bitcoin cashback in the form of Satoshi, which is the smallest unit of bitcoin. (1 Satoshi = 0.00000001 Bitcoin)
Conclusion
Fold is a great way to earn
Let us know in the comment section below if it did! If you don't have a savings account, see our best savings account section. Looking to add a little extra income each year? If so, see our list of the best bank deals!