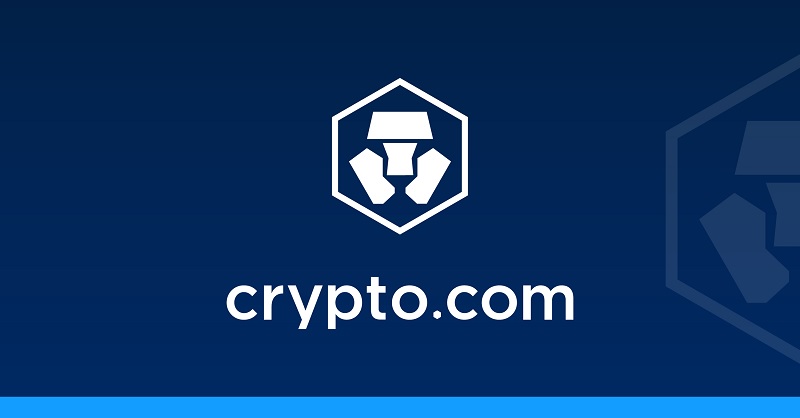 If you are looking to buy or sell cryptocurrencies, Crypto.com offers a service to purchase over 50 different types of coins. There will be no fees and you will be able to purchase cryptocurrencies at its true cost.
Crypto.com is currently offering several bonuses. Right now, earn a $25 USD in CRO when you sign up using our referral link. Earn up to 12% per annum paid weekly in your crypto. In addition, receive up to 5% back on all spending when you use your Metal Visa Card. And lastly, you can earn $25 USD in CRO for every person you refer to sign up and fund account. More referral promos here. Other investment offers here.
Keep reading for more on Crypto.com products and its current offers.
Also, see other cryptocurrency bonuses from Coinbase here and Gemini here.
---
Crypto.com $25 Welcome Offer

Earn $25 USD in CRO locked in your MCO wallet when you sign up for an account using our referral link. You can also enter our promo code "2urvhczmnt".
Unlock your bonus by staking CRO into a Metal Visa Card for six months. You can purchase CRO in app with a credit or debit card, crypto wallet or bank transfer.
(Sign Up Now)
---
Crypto.com $25 Referral Bonuses
You can earn a $25USD in CRO when you refer a friend or family member to open an account using your referral link or code. Each of your referrals will also earn a $25 USD in CRO as a welcome offer.
To participate:
Go to your Rewards page in the Crypto.com app by clicking on the gift icon
Tap on "See Details"
Tap on "Share Now" next to your referral code
There is no limit to how many people you can refer, nor how many referral bonuses you can earn.
---
Crypto.com Features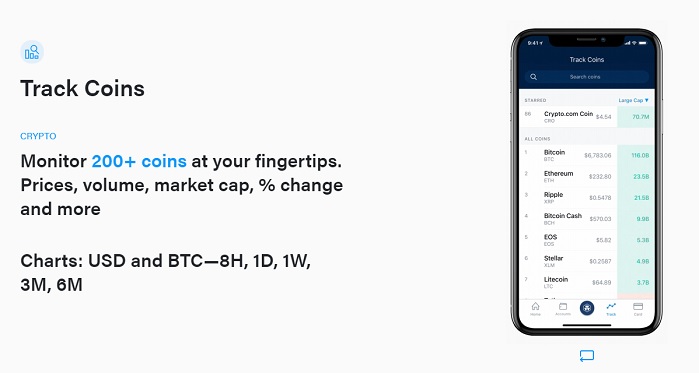 Crypto.com offers a variety of products: the wallet, Metal Visa cashback cards, crypto dividends, credit for instant crypto loans, and investment and payment options. Buy and sell 7 fiat and 80+ cryptocurrencies and also access, manage and spend your funds with the Crypto.com Visa Card anytime.
CRYPTO WALLETMETAL VISA CARDCRYPTO EARNCRYPTO CREDITCRYPTO INVESTCRYPTO PAYMENTS
The Crypto.com wallet lets you send, deposit and withdraw digital currencies. However, it also has the added feature to make payments directly with any kind of crypto you have in your wallet.
Push Notifications on your currency
Buy crypto with fiat wallet or with credit or debit card
To make payments easier, Crypto.com will provide you with Metal Visa Cards. Card benefits vary and depend on how much MCO you have staked.
Features
Black
Rose Gold
/White
Green
/Indigo
Ruby
Blue
MCO Stake
50,000
5,000
500
50
Free
MCO Rewards
5%
4%
3%
2%
1%
Spotify Reimbursement
(per month)
Max $9.99
Max $9.99
Max $9.99
Max $9.99
–
Netflix Reimbursement
(per month)
Max $12.99
Max $12.99
Max $12.99
–
–
Expedia Reimbursement
(per month)
Max $50
Max $50
–
–
–
AirBNB Reimbursement
(per month)
Max $100
Max $100
–
–
–
LoungeKey Lounge Access
Yes +1
Yes +1
Yes
–
–
Free ATM Withdrawal Limit*
(per month)
$1,000
$1,000
$800
$400
$200
Interbank Exchange Rates Limit**
(per month)
Unlimited
$20,000
$10,000
$4,000
$2,000
Earn interest on your crypto.
The rate of interest you get depends on:

Whether or not you're an MCO stakeholder
How much MCO you choose to invest, and
The length of time you decide to lock it up for.
| | | | |
| --- | --- | --- | --- |
| Term | Supported Coins | Supported Stablecoins | CRO |
| Three months | Up to 6% p.a. | 10% p.a. | 16% p.a. |
| One month | Up to 4% p.a. | 8% p.a. | 14% p.a. |
| Flexible | Up to 2% p.a. | 6% p.a. | 12% p.a. |
Use your crypto as a form of collateral so you can borrow fiat against it.
12 months with flexibility on interest rate payments
Monitor 200+ coins at your fingertips. Prices, volume, market cap, % change and more
Charts: USD and BTC—8H, 1D, 1W, 3M, 6M
Powered by CRO, with Deep Liquidity, Low Fees and Best Execution Prices
Withdraw crypto to external wallet addresses with a small fixed fee
Send crypto to Crypto.com App users instantly without fees
Buy crypto with fiat wallet or with credit or debit card
Equipped with a QR code scanner so a partner business can accept crypto payments without having to pay fees to expensive third parties
Conclusion
Crypto.com is the only place to buy crypto at true cost. They are offering great bonuses at the moment and I would highly recommend taking advantage of them soon.
Let us know in the comment section below if it did! If you don't have a savings account, see our best savings account section. Looking to add a little extra income each year? If so, see our list of the best bank deals!