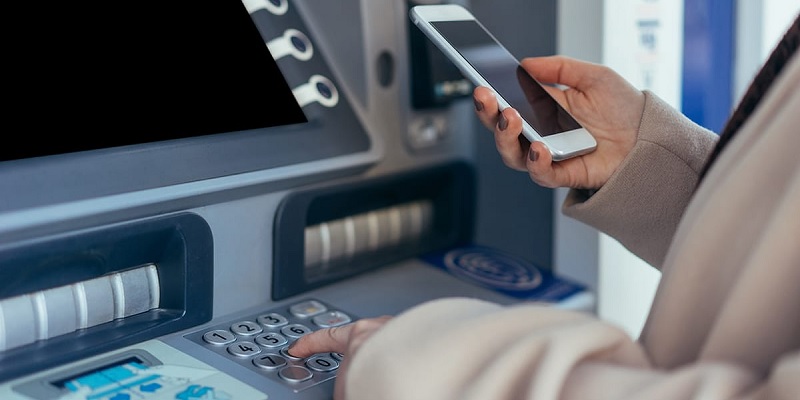 If you have a checking account then at some point you will need to know what your routing number is. This number is also sometimes referred to as the ABA number. To transfer money in or out of your checking or savings account, you'll need the correct routing number.
Routing numbers are 9-digit numbers that banks use to identify themselves. They are like banking addresses that let other banks know where to find your money.
Why Do You Need a Routing Number?
You need your routing number for many tasks, including:
Setting up direct deposit
Receiving benefits from the government, including tax refunds
Transferring money between accounts at different banks or investment firms
Automatic bill payment
Domestic wire transfers
Ways To Find Your Bank's Routing Number
Use a Check: For checking accounts, you can find your routing number in the lower left hand corner of the check. It will be the first 9 digits located at the bottom of your check.
Go Online: Also, you can log into your bank account online. Head to the Accounts page and view your most recent statement to see your account and routing number.
Call Customer Service: Call your  bank's CSR and after you provide a few specific details to identify yourself, a representative will be able to confirm your account's routing number.
Understanding The Different Numbers on a Check
In addition to the nine-digit number located on the bottom left corner of a check, there are two other identifying numbers: the account number and the check number.
Account number: The account number is the number located in the middle section at the bottom of a check. This is your unique identifier and is specific to your account only. Usually, eight or nine digits long, this number signifies your individual account.
Check number: The last number you'll see on the bottom of a check is the check number, and it's located in the far right corner. Check numbers can help you stay organized and keep track of the checks you right. You can find this three-to-four digit number in the bottom or top right corner of a check.
Why Do Banks Have So Many Routing  Numbers?
Some banks, especially the larger ones, seem to have more than one routing number. This happens when banks acquire or merge with other banks. Many of the larger banks have gotten that way through acquisitions, which explains why they have so many ABA routing numbers.
Technically, each bank is permitted up to five ABA RTNs. Some have more than five because with mergers you may have different entities holding different numbers. This happens a lot across state lines.
What To Do if Your Routing  Number Changes
Routing numbers (and account numbers) may occasionally change, usually when banks merge, consolidate or acquire other banks. The good news is you will be given plenty of time to change over.
Here are some things to be mindful of:
Follow Your Bank's Instructions: Your financial institution will notify you of any routing number change months in advance. And in many cases, the old routing number will be kept active for months or years after the new one is applied to your account. You will need to follow the instructions provided by your bank, but in many cases, they will permit you to keep using your old checks (with old routing numbers printed on them) until they run out.
Reconfigure Automatic Transactions: Even if you are given a lot of time to change over, it's a good idea not to delay reconfiguring automatic deposits and withdrawals with your new account information. If you continue to use an old routing number that your bank has phased out, your bank most likely will not honor a transaction bearing that code.
Review Bank Statements: To ensure that you convert over everything, it's a good idea to review your bank statements from the past 12 months. List all recurring automatic transactions, including direct deposits and automatic payments scheduled in (or outside of) online bill pay. For direct deposits, you may need to complete new paperwork and provide a voided check that reflects the new code. Having this list will ease the updating process and ensure that no payment or deposit is rejected by your bank.
Do Debit/Credit Cards Have Routing Numbers?
Both your debit and credit card associated with your bank account do not use a routing number for transactions. Routing numbers are only used for transfers directly between bank accounts. However, you can use your bank account routing number to set up a link between your credit card account and checking account to make an online payment.
What are SWIFT and IBAN Codes?
SWIFT, or Society for Worldwide Interbank Financial Telecommunication, is a code used for international transactions. Just like ABA codes or ACH numbers are used in the US for domestic transactions, SWIFT codes are the international version of routing numbers.
IBAN, or International Bank Account Numbers, like account numbers, mark your personal account when making an international transaction. IBAN codes are often your account number with a few additional numbers that have been formatted to work internationally.
Bottom Line
Wherever you bank, its a good idea to know or keep your routing number on you in order to mange your finances. Having this on hand will help you set up direct deposit, automatic payment, or wire transfer.
For more posts like this, check out our list of Bank guides to help you out!