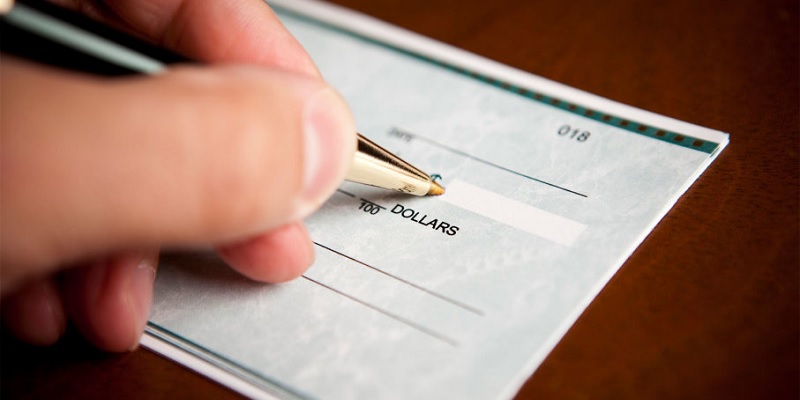 Checking vs Savings Account: Having a savings account is a nice, but an unnecessary, banking option. Both accounts are used to hold your money, but they have different purposes. Understanding how both of them work can help you maximize your savings to best fit your personal needs. Find out why the difference between a checking and savings account is important – and why you need both.
---
What is a Checking Account
A checking account is a bank account with money that has high liquidity. That means you can take out the money fairly quickly via a debit card, check, or online transfer. The drawback for the easy access to your money is that checking accounts don't pay very high interest. This is usually the first account people open to hold their money, because it is the simplest way to put money in and out electronically.
---
What is a Savings Account
A savings account on the other hand is a bank account that is meant to hold your money for a long period of time. There is usually a low liquidity, because they are federally required to have a monthly limit on the transactions you can make. They usually average about 6 transfers per month.
The biggest advantage for savings accounts is that they bear interest, which is more money for you to earn. Banks lend out your savings deposits, and compensate you with earning interest. You can earn additional money without ever even having to touch it.
---
Checking v Savings Account
Checking
Transactional: Traditional checking accounts are transaction accounts, meaning banks expect account holders to frequently take out money, with few restrictions.
Typically paid for by fees: Checking accounts usually carry fees for a long list of services or account holder missteps, such as not carrying a high enough balance, using another bank's ATM or for covering an overdraft.
No interest payments: Most traditional checking accounts don't pay any interest to account holders, no matter how much is in the account.
Savings
Longer-term investment: Savings accounts are closer to a form of investment than a transactional account. You're giving a bank access to your cash, typically for longer periods than with checking, so they can loan out almost all of it to earn a return.
Harder to spend: Savings accounts typically don't have check-writing privileges or debit cards attached to them, so in many cases, you'll need to withdraw or transfer it before you spend it.
Few fees: With savings accounts, banks make money off the "spread" — the difference between the interest rate they pay you and the interest rate on the loans they fund with your money. Because of that, and the fact that they don't cost as much as checking accounts to administer, banks typically charge little, if any, fees on savings accounts.
Pays interest: Current yields on savings accounts may not be great, but they may be able to help you accumulate a little more cash over time.
---
Using Checking & Savings Effectively
If you're worried about the hassle of managing multiple accounts, it's easier than ever, with the ability to bank online and via mobile, says. Having two accounts can even allow you to dodge checking fees in some cases. Especially now when it's so easy with mobile banking, at the same bank, you can have several different accounts. It is possible to arrange it in a way that you're not paying too many fees with direct deposit.
You can use both accounts simultaneously to help you manage your expenses today, but also invest money into your future! You can use the savings account for large investments and purchases such as your future car or home. Concurrently, you can use the checking account to manage your monthly expenses such as rent, food, and other miscellaneous items!
---
Author's Verdict
Had questions on whether or not to open a checking account or savings account? Or both? If so, hopefully our post on Checking vs Savings Account helped you answer some questions! At BankDealGuy, we have all these guides for you to be able to manage your money better! We strive to create content that will help our readers achieve their financial dream.
In addition, we have a list of bank promotions to get some extra cash in your pockets today. You may also want to check out savings accounts if you want to get started on saving up money.