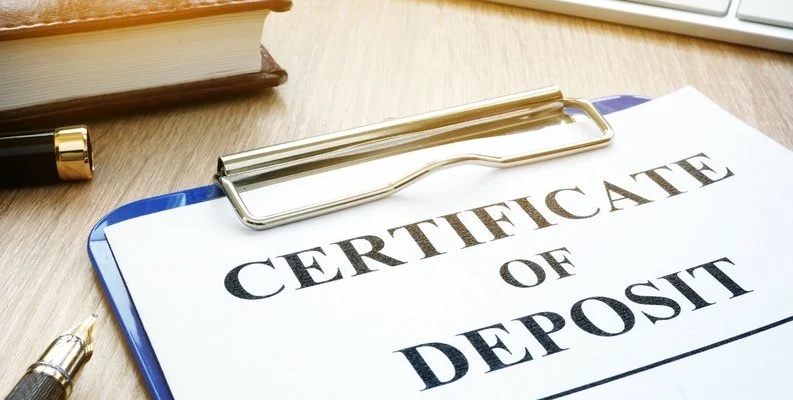 With the current economical trend, locking money up through a CD account is definitely a safe bet. Although this process can seem daunting and intimidating, you will be able to earn some of the best rates available on the market. However, before jumping into a new account and rate, first, we need to understand why they are a safe way to save money.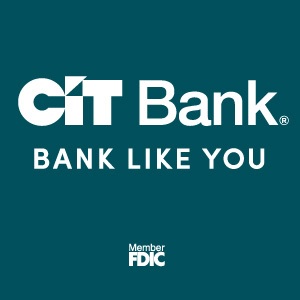 -Available online nationwide
-Earn up to 5.00% APY
-$1,000 minimum to open
-Selection of terms to meet your needs
-A range of choices. Low minimum deposits.
-No fees to open or maintain the account
-Available as Custodial
-Open a CIT Bank Certificate of Deposit Account today!


---
What Are CDs?
A CD, short for a Certificate of Deposit, is a savings account that allows account holders to deposit money that can gain interest! However, unlike savings accounts, where you insert a certain amount of money and it builds interest up until you close it, CD accounts only allow you to put money into the bank once for a certain term time period and take it out whenever the CD's term expires/matures. Because of the lack of liquidity of a CD compared to a regular savings account, CD accounts usually offer higher CD Rates/APY Rates to CD users.
---
Federal Insured
Even in the event of an economical downfall, your CDs safe. Similar to checking or savings account, CDs are federally insured at financial institutions through specific federal deposit insurance agency. The most common types are FDIC and NCUA insured. If a member's bank or credit union fails or crashes, you are guaranteed your money back, up to $250,000.00. However, if you have more than that deposited, be sure to continue reading below.
In the broadest term, The Federal Deposit Insurance Corp. (FDIC) insures banks, while the National Credit Union Administration (NCUA) insures credit unions. Additionally, note most financial institutions are federally insured. However, there are rare cases where they aren't. The easiest way to tell is to scroll to the bottom corner of the bank's website to find the acronym FDIC or NCUA.
---
Are Online CDs Safe?
Often times, people have misconceptions in regards to digital products. However, online CDs are just as safe as other CDs. Similarly, online banks are typically FDIC insured, just like brick-and-mortar institutions. However, the biggest difference is that online CD doesn't offer branch access for customer support.
Sometimes, you might not recognize the best online CD providers. However, this doesn't mean they're not trustworthy. In some cases, an online bank is part of a bigger bank that you might be familiar with. Online banks such as Discover, HSBC, Ally Bank and Quontic Bank are some of the best online CD providers.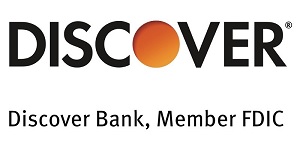 • Available nationwide online
• Discover offers CDs with some of the highest and most competitive rates!
• Select terms as short as 3 months up to 120 months
• Rates ranging from 2.00% APY up to 4.75% APY.
• Opening a Discover Bank Certificate of Deposit is extremely quick and easy.
• Funds on deposit are FDIC-insured up to the maximum allowed by law.
• Start today with a minimum deposit of $2,500!
• Get started and open a Discover CD in 3 easy steps.


---
Tips for using a CD
When opening a CD, here a few things to keep in mind.
Call their customer support and how quickly you are able to speak to a real person in regards to hour availabilities as well as whether or not you are able to take control of your account remotely.
Unlike regular savings accounts, you can't add more money to your CD account after your initial deposit.
Keep in mind of your CD maturity date as well as the grace period. CDs typically have a limited window of time for you to add or withdraw funds after the term expires.
Definitely make sure your funds are insured. FDIC and NCUA are oftentimes, the most popular way to tell whether or not your money is safe.
Save the paperwork! Having a physical record instead of a digital record allows you to keep track of everything with ease. Banks typically don't issue physical certificates, as statements are usually offered entirely online.
---
Conclusion
Whether you are opening a savings account or CD, saving money aside is definitely a smart step for your further finances. With a wide variety of CD accounts for you to choose from, you can guarantee you have an account type that's not only safe but perfect for the way you want to save.
Additionally, we have a list of bank promotions to get some extra cash in your pockets today. You may also want to check out savings accounts if you want to get started on saving up money.