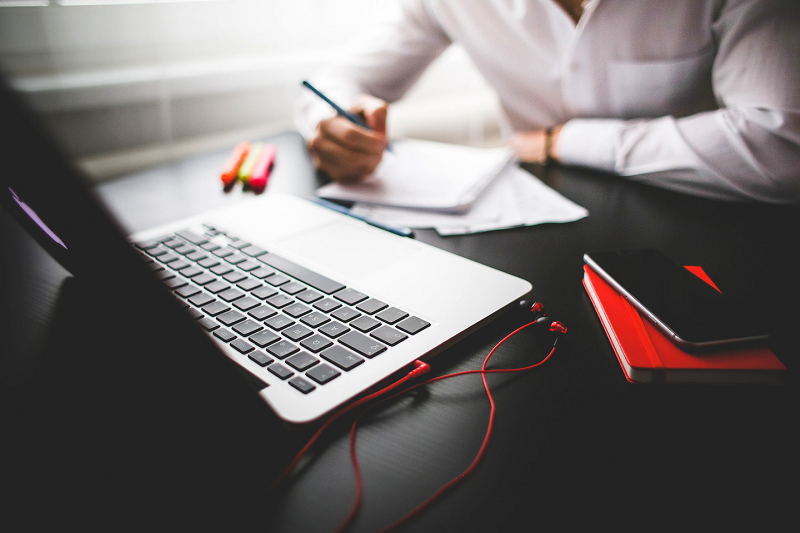 With so many choices of banks, financial institutions and types of accounts, finding the best account can be a daunting task. You need to compare multiple bank accounts and look at fees and interest rates, among other factors, to choose the account that suits your lifestyle.
There are thousands of banks and credit unions to choose from in the U.S. and they offer a variety of checking accounts with different features and fees. Whether you choose a local bank, credit union, online bank, or a big bank like a national bank, here's what you need to consider to determine the best bank account for you. In this guide, we will breakdown the different types of checking accounts and tips  on finding the best checking account for you.
Editor's Note: In addition to this guide, be sure to take a look at our list of the 15 Best Free Checking Accounts.
Types of Checking Account
Personal checking account: These are the classic places to park your cash while keeping your money accessible for everyday use. With a personal checking account, you can access your money in a number of ways, including: at the ATM, in the branch and on your mobile app. Often, but not always, you will get physical checks in addition to a debit card with the account.
Online-only checking account: These accounts function like personal checking accounts but are only offered online. Instead of the option to visit a branch, you will only use your checking account online. These accounts can offer more perks because of the math: Instead of spending money on their branches, online banks and credit unions can pass along this operational savings along to their customers.
Rewards checking account: Some checking accounts will offer you cash back on your debit swipes or provide another kind of reward in exchange for your business. While it's not widespread, there are options. Kasasa checking, for instance, is offered by numerous financial institutions across the country and provides checking customers rewards, including cash back.
Interest-bearing checking account: Some checking accounts pay interest on the money parked in your account so that you make a small return. However, there are usually requirements to earn the APY or to avoid account fees
Student checking account: These are often low-fee accounts for individuals in school. If you're looking for an account for your child, you have all sorts of options. Banks across the country offer student accounts that may waive ATM fees, offer bonuses and more.
ATMs & Branches
If you want access to your money, you can usually use a debit card assigned to your checking account. With a debit card you can withdraw and deposit cash into an ATM. The only time you need an ATM or a branch is if you need to get cash. When evaluating a bank, find out its geographic footprint and its ATM network partnerships. The ATM network is crucial because if you use an ATM in a network, you can access cash for free.
If they have a small ATM network or don't have partnerships, find out how many ATM fees they will reimburse you.
Consider Checking Account Bonuses
Banks and credit unions often offer generous sign-up bonuses for new customers — especially in an environment where competition for your business is fierce. To earn the bonus, simply complete the desired requirements which is stated in the fine print. Frequently, these checking accounts will also have ways to waive the monthly fees.
One great checking account that is currently offering a sign up bonus is the Chase Total Checking account.  Opening a new Chase Total Checking® Account offers you the potential to earn a $200 checking bonus by applying in-branch OR online and setting up a direct deposit. In addition, be sure to take a loot at our full list of current bank promotions going on to help you find the right checking account to open.
Tips On Finding The Best Bank Account
Beware These Common Bank Fees

Banks with free checking accounts aren't always free — fees are big revenue drivers in the banking world. In 2015, the "Big Three" — JP Morgan Chase, Bank of America and Wells Fargo — raked in $6 billion in ATM and overdraft fees alone.
Check out all the associated charges and fees that are typical of bank accounts:

ATM fees: Using an out-of-network ATM often incurs double fees — one for using the ATM and one from your bank. In 2016, ATM fees hit an all-time average high of $4.57 per transaction.
Overdraft fees: Overdrawing your account usually incurs an overdraft fee. There's no limit on what your bank can charge, so shop around.
Account minimum fees: Many banks charge a fee when account balances drop below a certain amount. 

Tips On Finding The Best Bank Account

Maintenance fees: Many banks charge maintenance or service fees, usually $10 to $12 per billing cycle. 

Tips On Finding The Best Bank Account

Online Banking Tips On Finding The Best Bank Account

Depending on your lifestyle and occupation, an online bank and online account might make more sense for you; some of the best free checking accounts are at online banking institutions. Online banks usually offer you better interest rates and reduced fees because they don't pay the overhead associated with maintaining branches.
However, there are some disadvantages to banking with an online-only institution, such as:

 Tips On Finding The Best Bank Account

No branches or teller service
Difficulty depositing cash
Difficulty cashing physical checks

Compare to Find the Best Deals on Bank Accounts

After you determine what type of account you need, then shop for the best one by carefully examining and comparing all the advantages and disadvantages. The best checking accounts and savings accounts are those that offer:

Easy access

Tips On Finding The Best Bank Account

High interest rates 

Tips On Finding The Best Bank Account

Low fees and charges
Best benefits, rewards incentives or waived fees

Do a side-by-side comparison of the best accounts you're considering to find the best banks to open a checking account and the best savings account rates. By carefully comparing all the features of each account, you'll be able to determine which of the best bank accounts can meet your unique needs.
Author's Verdict
Deciding on which bank account to open can be a tough decision. You have a wide range of checking account options available to meet your needs and wishes. Shop around to find the best account for you. Hopefully our post on Tips On Finding The Best Bank Account helped you.
If you don't have a savings account, see our best savings account section. Looking to add a little extra income each year? If so, see our list of the best bank deals, bonuses, and promotions!