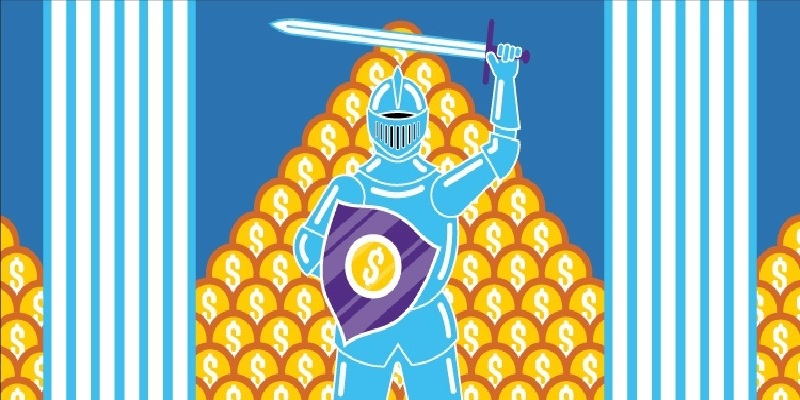 Overdraft protection is a service provided by financial institutions that allows checking account holders to make debit card purchases or pay a check even if they do not have enough money in their account.
Keep reading below if you want to learn about Overdraft Protection!
What is an Overdraft?
An overdraft occurs when you attempt to use a credit card, write a check or withdraw an amount from your bank account, but the transaction cannot be completed because you have insufficient funds.
Depending on the institution, an overdraft transaction may be processed or rejected. Generally there is a fee involved in the process, if an account remains with a negative balance for an extended period, additional fees may be charged.
Pros of Overdraft Protection
Overdraft protection can provide a variety of fantastic options, these include:
This service will pay a check or allow a transaction to go through even if you do not have enough money in your account. This service will eliminate the embarrassment of the item being returned or the transaction being declined.
Cash available for emergencies: You can get access to the cash you need in an emergency situation like a flat tire, running out of gas, home repairs, or minor medical expenses.
Cash available in between paychecks: If money is tight in between paychecks, you will have access to money to get you through the next payday. This temporary access to cash can be helpful during a financial gap due to an unexpected expense.
Cons of Overdraft Protection
While there are several benefits to having overdraft protection, there are also several potential dangers:
It's expensive: The Center for Responsible Lending notes that research from Moebs Services Inc. showed that, in 2013, the median overdraft fee customers faced was $30. Financial institutions took in $31.9 billion in overdraft fees.
Easy to overspend: Although considered a convenience, this service often takes away the responsibility of paying attention to account activity and availability of funds. This service may cause you to overspend because it may allow you to spend what you don't have.
It can be addicting: Most habitual users of this service eventually feel like they can't live without it. Excessive use of the service may cause you to have significantly less available in your checking account because your deposit may be eaten up by the overdrawn amount plus the overdraft fees.
Alternatives to Overdraft Protection
Consumers can transfer money between accounts without any charge. However, take note that federal regulations limit people to six transfers from savings accounts each month.
Online bank such as Chime or Simple that do not charge overdraft fees is a great option. These accounts won't charge you if your account goes negative, and they try to minimize the possibility by declining any transaction for which you have insufficient funds.
Author's Verdict
Overall, overdraft protection has many benefits and drawbacks. In general overdraft protection can prove beneficial just be sure to keep track of how many times you transfer money between accounts!
Overdraft protection makes it possible to spend more than you currently have in your checking account, hopefully this guide helps you manage your finances more successfully!
Also be sure to check out our own lists of bank promotions and CD tables!