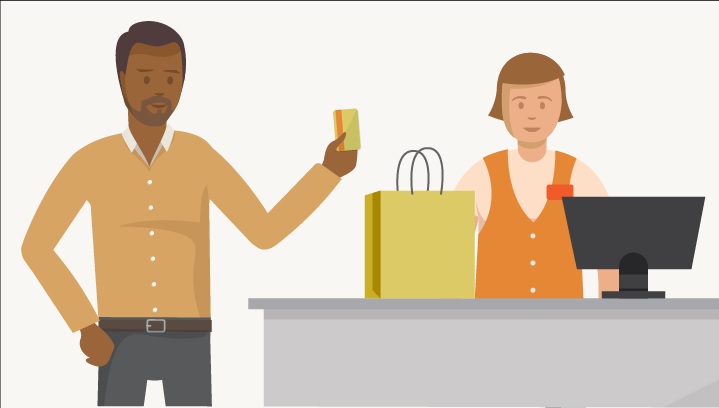 Different retailers often try and talk their customers into signing up for store-branded credit cards. Many of them promise to reward account holders with exclusive discounts and perks.
You can take advantage of cardholder benefits, but shoppers should be aware of the disadvantages of having that new account.
Below, you can find compare the pros and cons of store credit cards and whether or not they are worth it.
Pros of Getting Store Credit
Getting a store credit card can provide you plenty of bonuses such as these listed below:
Discounts and Freebies:

Retail stores often provide their credit card customers with additional discounts throughout the year. Many store cards help you earn reward points or gift cards based on how much you spend.

Sign Up Discounts:

When you first sign up for a store credit card, you often receive a discount on the items you are purchasing. You can use more then one discount so these can stack!

Builds Credit:

Store credit cards offer revolving lines of credit, so they can help you build your credit history and even rebuild bad credit.

Easier to Get Approved:

A store credit card might be your best option if you have bad credit. Many retail store cards have easier credit requirements than regular cards do, so you have a better chance of getting approved.
Cons of Getting Store Credit
Like anything, while there are positives there can be negatives.
Hard Pull on Credit Report:

When you apply for a store credit card, the company runs a credit check, which means the credit bureaus will be notified that you're trying to open a new credit line. This is known as a hard inquiry, and it will be posted to your credit report.

High Interest Rates:

Even though store credit cards can provide you with a number of discounts, there are quite known for their high interest rates. Rates on a store credit card tend to be much higher than those associated with traditional credit cards.

Can Lower Credit Score:

Getting or even just signing up for a store credit card can cause your credit score to drop.

Less Benefits Than Traditional Cards:

While easier to obtain, store credit cards tend to have smaller credit limits. This means that it becomes easier to rack up debt.
How to Get a Store Credit
Depending on the type of card, there can be a variety of ways to apply for one. Several ways to apply would be online, in-store, or through the mail. Keep in mind that when you apply for these types of cards, credit card issuer will ask a credit bureau for information about your credit history.
Credit card issuers will look at several different factors when reviewing your applications to determine your credit worthiness. Generally your credit card application will be approved or denied immediately, however it can take up to several days.
Author's Verdict
Hopefully the information above helps you decide on whether or not to open a store credit card. Picking the right credit card can provide you plenty of bonuses, so make sure to understand your goals and lifestyles!
Also be sure to check out our own lists of bank promotions and CD tables!