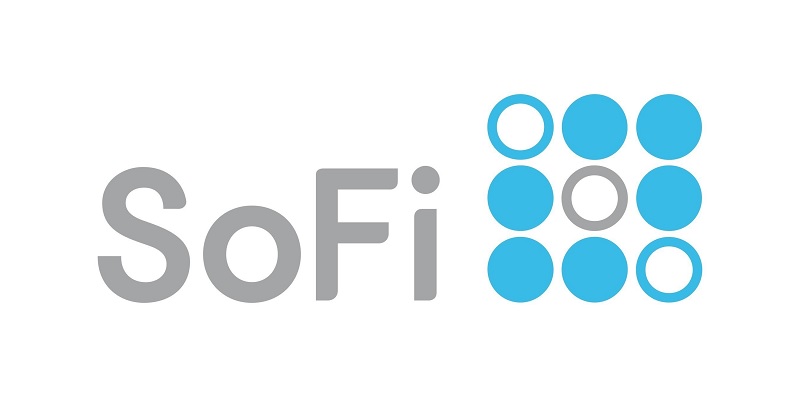 Social Finance Inc., also known as SoFi, focuses on providing student loan refinancing for new graduates. Furthermore, they also offer mortgages and personal loans, which targets new graduates with rather significant incomes that are looking to consolidate debt. The max amount for loans is $100,000, which can be paid over a period of 2 to 7 years.
Be sure to keep reading to learn more about SoFi's personal loans to see if it's a good fit for you. Additionally, check out these SoFi promotions to earn generous bonuses and learn more about all their product offers.
(Visit for more)
---
Borrower Averages
| | |
| --- | --- |
| Credit Score | 720 |
| Credit History | Short |
| Annual Income | $114,000 |
Usually, SoFi borrowers have high income and credit score, but their credit score history is relatively short. This is due to the fact that they are looking for responsible bill payment, free cash flow, career and education, instead of a long credit history.
---
SoFi Pros and Cons

Collateral not required. If you don't own a house, that won't be an issue with SoFi.
Application process is simple. Simply go to SoFi's website and apply online.
Joint applications. SoFi allows cosigners in order to help increase your chances of getting approved for a competitive rate.
Soft credit check. The first credit check won't harm your credit score, however if your loan is approved, there will be a hard inquiry on your report.
No origination fee. You will receive the entire amount of your loan because there is no origination fee.
Competitive fixed rate. If you have excellent credit, you can receive a low, competitive rate that won't change for the entire period of your loan term. If you are a member, you can also receive a 0.125% discount on an additional SoFi loan.
No fees. There are no late or prepayment fees.
Live customer support. Customer support is available 7 days a week through phone or social media.
Unemployment protection. You are able to temporarily pause payments if you lose your job. Additionally, they'll even help you find a new job.
Community events. Members can receive access to special events such as happy hours or panel sessions, where borrowers can meet, mingle and network.
High standards. You must have high income and a good credit score in order to get your loan approved.
Funding time. It takes an average of 7 days for your funds to get to your bank account.
Not available in all states. SoFi personal loans aren't available for residents of Mississippi.
Online only. There are no brick-and-mortar branches so you must make all your payments online. However, because it is online-only, this keeps their expenses down which allows them to pass these savings onto their borrowers.
---
Eligibility Requirements
You don't have to have a minimum annual income to be eligible, and there is no debt-to-income ratio requirement.
---
SoFi Fees & Terms
| | |
| --- | --- |
| Loan Amounts | $5,000 – $100,000. The minimum is $10,000 for California residents. |
| Loan Terms | 2 to 7 years |
| Repayment Options | Monthly |
| Origination Fee | None |
| APR | Fixed: 5.99% to 18.28% APR (with AutoPay) |
| Prepayment | None |
| Late Payment | None |
| NSF/Returned Payment | None |
| Unemployment Protection | Yes |
---
Sample Loan
You can find the personal loan APR rate below, which includes the Autopay Discount (0.25%). This example may be different than your actual interest rate. It will vary depending on the term of loan, your financial history and other factors. State restrictions may apply.
| | |
| --- | --- |
| Loan Size | $30,000 |
| Loan Term | 48 months |
| APR | 10.0% |
| Total Interest | $6,522.12 |
| Monthly Payment | $760.88 |
---
Author's Verdict
Because of their high credit standards and events that are available to members only, you can feel like you're part of an elite club when you join SoFi. You can apply quickly, with or without a cosigner, and your credit score won't be affected. You will be able to have competitive rates with no fees.
In addition, we have a list of bank promotions to get some extra cash in your pockets today. You may also want to check out savings accounts if you want to get started on saving up money.