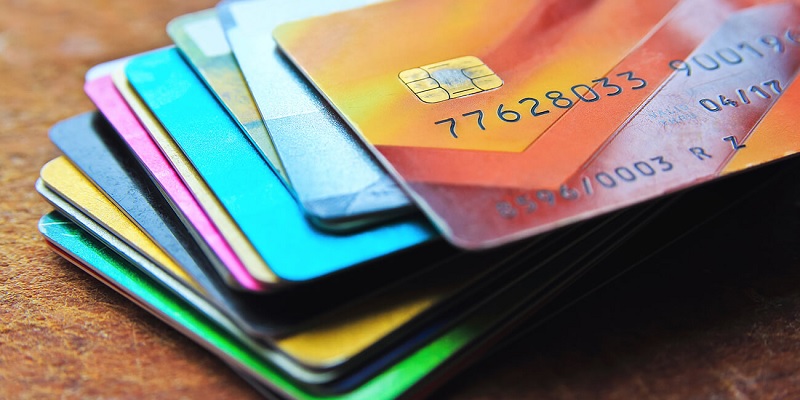 Unlike an unsecured card, a secured credit card requires a deposit before you are approved for the card. So, if you are wondering how to get a credit card with bad credit, then be sure to look into opening a secured credit card.
Although the required deposit is the main difference between the two cards, there are other factors to consider before you decide to open one. If you are wondering what the difference is between an unsecured and secured credit card is, be sure to keep reading.
---
What is a Secured Credit Card?
A secured credit card requires a one-time, refundable deposit before you are approved for the card, which is not required with an unsecured card. That deposit is held by the bank to cover payments made with the card in case the cardholder stops making payments on the account. Your credit line will most likely be 70% – 100% of your security deposit, depending upon your credit worthiness.
Secured credit cards are generally for individuals whose credit is damaged or who have no credit history at all. They are normally reported to the major credit bureaus, which is how these cards influence your credit history.If you are planning on opening a secured credit card, make sure the issuer reports cardholder activity to at least one of the three major credit bureaus.
---
What are the Differences?
Unsecured Cards Can Have Lower APRs and Fewer Fees
Although APRs vary greatly among all credit cards, unsecured APRs are usually lower than the rates of secured cards. The higher APRs that come with secured cards act as an insurance policy for the bank, similar to the required deposit.
Unsecured Card Credit Limit, APR, and Application Approval Is Based on Credit Check
When applying for an unsecured credit card, the issuing bank will always perform a credit check. Your credit score, repayment history, and other factors, such as amount of existing debt, will determine your approval, credit limit and interest rate. On the other hand, secured cards don't have minimum credit score requirements and some issuers won't even perform a formal credit check.
Issuers Consistently Report Unsecured Card Accounts and Activity to Credit Bureaus
If you have an unsecured credit card, that account information will be on your credit report. Unsecured credit card issuers regularly report your card activity to one or more of the three major credit bureaus: Experian, Equifax, and TransUnion. This information will affect your credit history and FICO credit score accordingly.
As mentioned previously, if you are trying to build up or improve your credit score, make sure you apply for an account that reports those important details to the bureaus because not all secured credit card issuers do.
Unsecured Cards Offer Rewards
Unsecured credit cards are designed to draw in customers with a wide range of rewards, such as cash back or miles for travel. On the other hand, secured credit cards are designed to help holders make purchases to build a credit history, so they usually don't offer any rewards.
---
What are the Benefits and Drawbacks?
Be sure to assess all the benefits and drawbacks that come with each card to determine which card you want to open.
Type of Credit Card
Benefits
Drawbacks
Secured

Even those with bad credit can qualify
Can help you build a good credit history
Deposit is refundable

Deposit requirements
Excessive fees
Low credit limits
Few to no rewards
Not all issuing banks report accounts to credit bureaus

Unsecured

Lower interest rates and fewer fees
Access to rewards programs
More cards to choose from
Higher credit limits

Approval qualifications vary
---
Author's Verdict
Now that you know what the difference between an unsecured and secured credit card is, you can be sure to choose the right one depending on your needs. Additionally, no matter what card you get, it is important that you use it responsibly and make payments on time each month.
In addition, we have a list of bank promotions to get some extra cash in your pockets today. You may also want to check out savings accounts if you want to get started on saving up money.