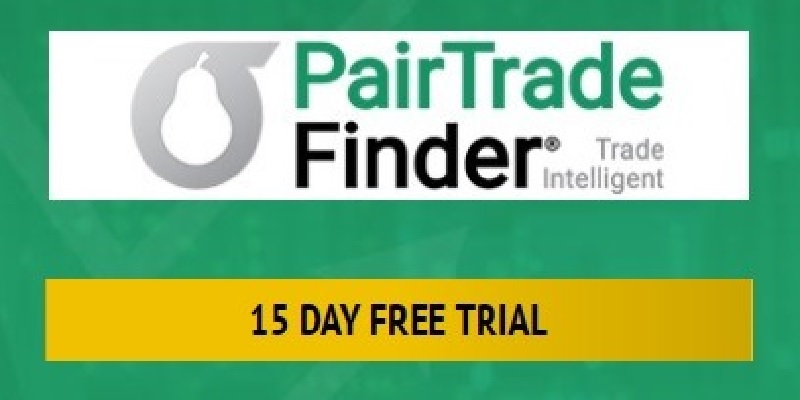 PairTrade Finder is offering a 15-Day Free Trial Offer And eBook Promotion.
PairTrade is a software tool that helps you find and identify candidate stocks for pair trading. They are fantastic for those who do not have a lot of experience as traders.
PairTrade Finder 15-Day Free Trial & Free eBook
When you try PairTrade Finder you will receive a 15 day free trial & a free eBook with 11 pair trading lessons. All you have to do is:
Go to the PairTrade Finder site
Enter your name and email
Click on "Give Me Access Now".
PairTrade Finder Features
PairTrade provides a variety of fantastic features for novice traders.
Watchlists
This is PairTrade most prominent feature. There software uses historical stock data to search for potentially paired stocks. Once pairs are detected, they are then automatically entered into a watchlist that you can subdivide and customize.
You will also recieve information regarding volatility and cointegration.
Pair Charts
When you use PairTrade Finder it helps you create automatic pair charts which you can access from your watchlists.
These charts show:
Over-under for a stock pair in comparison to the calculated mean over time
Correlation of that pair over time
Price ratio of that pair over time
RSI of that pair over time
Backtests
PairTrade allows you to backtest the relationship between two stocks for up to three years ago.
This allows you to find useful information about:
Potential profit or loss from trading on that pair
Average correlation through time
Average profit or loss from winning or losing trades
PairTrade Finder Pricing
A subscription costs $55 per month, payable annually. With the promotion you can try the service free for 15 days.
Author's Verdict
PairTrade is offering a 15-Day Free Trial And Free eBook. This is a great way to identify stocks as a novice trader!
Remember to bookmark this page because you will always find an updated list of PairTrade promotions here.