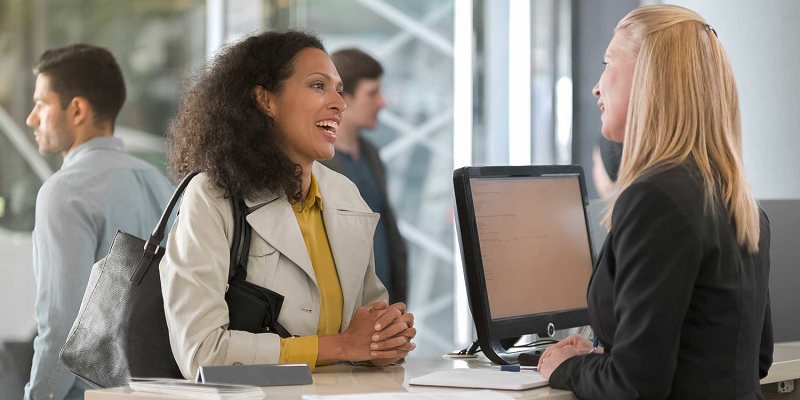 Did you find a great promotion on our bank promotions list and you want to switch from your current bank to another? Or are you unsatisfied with your current bank's service? Whatever the reason is, here's a guide on how to switch bank accounts. By doing so, you can possibly save some money and be more happy with where you're putting your money.
How To Switch Bank Accounts
1. Find a new bank account
Banks and credit unions are financially important and choosing a new one can take time. Do some research on different bank requirements, perks, and fees.
First, determine what you're looking for in a financial institution. For example, do you withdraw or deposit money often? You may need a branch or ATMs near you. Are the account maintenance costs and fees taking a hit on your wallet? There are bank accounts that have ways to waive or offer lower fees. Some even offer competitive interest rates.
In addition, your credit score may be affected when you open a new account. Many banks screen potential applicants through ChexSystems which shows any bad banking history but no credit information. Banks that do a soft credit pull won't affect your account. However, banks that do a hard credit pull will result in a dip in your credit score.
Here on BankDealGuy, we're constantly updating which banks conduct a soft pull or a hard pull. You can see more and find reviews on our list of bank promotions.
2. List and reroute any automatic transactions from your old bank
Make sure you check over your current bank account before you close it. There may be automatic payments, deposits and services you may have forgotten about:
Direct deposits
Automatic bill payments and subscriptions (monthly or annually)
Recurring transfers
Linked accounts
You need to transfer those before you close your account. Your old bank statements come in handy for this. Get a list of your statements from the past 12 months and look over them. If you don't have paper copies, statements should be available online at your bank's website.
Some automated transactions may be annual. Therefore, you may miss them in less than a year's worth of statements. Take note of when deposits show up in your account and when payments are automatically withdrawn.
If you get direct deposit from your employer, submit your new bank information via a canceled check or just a routing and account number.
Reroute any automatic payments to your new account as soon as possible. It may take a few days or weeks for the change to finalize.
Reschedule future automatic bill payments from your new account once the first direct deposit goes through.
Once you know which deposits and payments to transfer, you can start switching them over to your new account.
Keep some cash in the old account until you're completely sure you're good. You should avoid missing scheduled payments or getting hit with overdraft fees. If you've written checks recently or if payments are pending, keep the old account open and funded until those payments clear.
In addition, you should note any bank services you currently use:
Banking alerts via email or text
Mobile app
Paper checks
Safe-deposit box
You may need to order checks, rent a new safe-deposit box, download the bank's mobile app, and more.
3. Open your new account
Open your new account while your old one is still open. You need to make sure all your essentials are moved over before you close your old account.
When you're ready, go to the bank in-person, if possible, to get all your questions answered. Requirements vary depending on the bank, but there are three basic ones for every bank:
An official photo ID—driver's license, state ID, or passport
Your Social Security Number
Cash, check, or payment info (routing and account number) for the opening deposit
The minimum deposit depends on both the bank and the type of account you're setting up. For a low minimum account, or even no fee, you should look into online checking or savings accounts. CIT Bank and Discover Bank offer some of the best ones along with promotions right now.
To avoid costs in the new account, make sure you know how to avoid the monthly fee, if there is one. Always keep enough money to prevent overdraft fees.
4. Close your old account
Once you're sure all automatic transactions have cleared, you're ready to close your old bank accounts and make the switch. Some banks will let you close an account by mail, online, or over the phone. Some require you to show up in person.
For your protection, go in-person and get a written document confirming your account has been closed. There have been reports that sometimes a closed account might get reactivated if you forget to reroute an automatic payment or if there's a billing error. Getting a written document will minimize that risk.
If you have funds in the account you're closing, the bank will usually write you a check for the amount of the balance. Your funds can also be transferred to your new account. Your bank may require a formal written request to close an account with an open balance like a notarized letter.
You might also have to go to the bank in-person to pick up the check. It'll take one to two business days to transfer the money. You can also get it faster through a wire transfer, but it'll cost more.
Even if you don't have any funds in your account, you still need to formally close it. For online accounts, follow the instructions on the bank's website.
If you owe money on the account you're closing, you won't be able close it until you pay the balance and any fees. The bank might close an account with a negative balance after a month or so which will negatively impact your credit.
Author's Verdict
If you're not satisfied with your current banking experience, don't be afraid to switch bank accounts. Your finances are important to your life and leisure. Therefore, you need should be happy with the service you're getting. It can be a pain to close your old account and open a new one.
However, if you take the right steps and make sure you do everything correctly, it doesn't have to be a huge hassle. If you have any questions, don't hesitate to ask your bank about their policies.
If you're interested in opening a checking account, you can see the current list of the best bank promotions. There, you can find bonuses from banks as well as credit unions. There are also savings accounts offering high and competitive rates you can open.