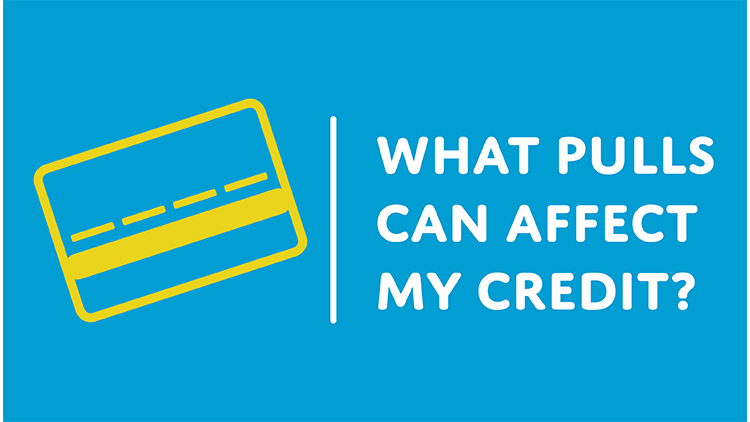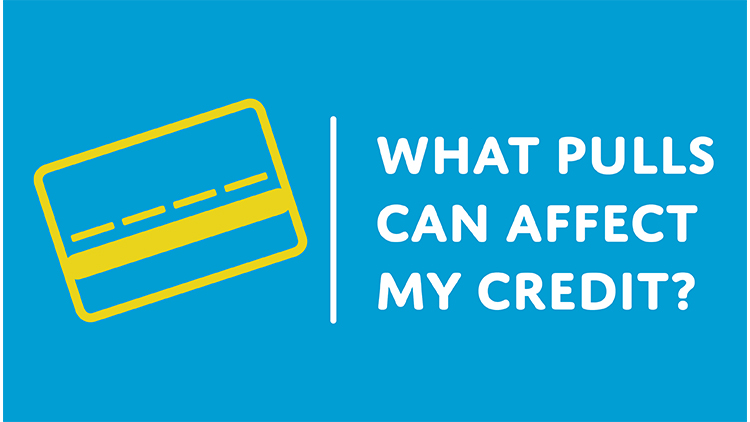 Are you new to banking? Unfamiliar with some of the terminology such as what a Hard Pull Vs. Soft Pull is? Let's start off with a quick and brief overview of what the difference between a hard pull vs soft pull is and what impact it has on your credit history. The are two types of "pulls" or inquiries: hard and soft. Both types of credit inquiries allow a third party, such as a lender, to oversee your credit history. Soft pulls do not harm your credit score, however, hard pulls do.
Hard Pull Vs. Soft Pull
A hard pull or soft pull occurs when you open a new checking and/or savings account from banks that offer sign-up promotions. Some inquiries are either soft or hard. In the case that you rent a car, apply to rent an apartment, sign up for cable service, internet service, opening an account at a financial institution, or when an individual just needs to verify your identity, you may incur either a hard inquiry/pull or a soft inquiry/pull. If you are unsure if whether or not you are going to incur a hard pull or soft pull, you can always ask the creditor or even check with one of the credit bureaus.
Be careful not to incur multiple hard inquiries/pulls on your credit report. If you have an outstanding credit history, a points may not be much of a big deal, but you should reconsider if you have a borderline credit history.
What Is A Hard Inquiry (Hard Pull)?
A hard pull is an inquiry that occurs when a lender or credit card issuer checks your credit report to make a lending decision. Hard pulls can slightly lower your credit score and will typically stay on your report for two years. Hard pulls commonly take place when you're applying for a mortgage, credit card, or a loan and you usually have to authorize it in order for a hard pull to take place.
In some cases when you open a checking and/or savings account, a hard pull may incur.
Usual Hard Pull Scenarios: applying for a credit card, student loan, auto loan, mortgage loan, personal/business loan, etc.
What Is A Soft Inquiry (Soft Pull)?
A soft pull is an inquiry that occurs when a person or company checks your credit report as a background check (much like when you check your credit score or when you get approved for a loan from a mortgage lender). Soft pulls may occur without your permission but does not affect your credit score in any way.
Usual Soft Pull Scenarios: Checking your own credit score, employer background check, credit card pre-qualification offers, obtaining an insurance policy, getting cable/internet/utility accounts, etc.
Disclaimer: The information below may change over time, so BankDealGuy make no guarantees at the time of your application. The data below has been cited from the experiences of other consumers online from trusted forums and websites when opening accounts for bank deals, bonuses, and promotions.
Bank or C.U
Hard Pull/ Soft Pull
Credit Bureau
Confirmation
Review
1st Constitution Bank
Soft Pull
1

Review

1st Mariner Bank
Soft Pull
ChexSystems
1
Review
1st United Credit Union
Soft Pull
1

Review

A+ Federal Credit Union
Hard Pull
None
1
Review
ACNB Bank
Soft Pull
None
1

Review

Alden Credit Union
Soft Pull
CSR Emaila
Review
All America Bank
Soft Pull
ChexSystems
1

Review

Alliant Credit Union
Soft Pull
Equifax
1, 2, 3

Review

Amalgamated Bank
Soft Pull
ChexSystems
1
Review
Ally Bank
Hard Pull
1

Review

Amboy
Soft Pull
CSR Email
Review
Amboy Direct eSavings
Soft Pull
1
Review
American Eagle FCU
Soft Pull
ChexSystems
1

Review

America Airlines Credit Union
Hard Pull
ChexSystems, Equifax
CSR Email
Review
America's Credit Union
Hard Pull
?
1

Review

American Eagle FCU
Soft Pull
ChexSystems
1
Review
American Express BlueBird
Soft Pull
ChexSystems
1, 2
Review
American Express Serve
Soft Pull
ChexSystems
1
Review
American Heritage FCU
Hard Pull
1, 2
Review
Amplify Credit Union
Soft Pull
1
Review
Anchor Bank
Soft Pull
1
Review
Andigo
Soft Pull
1
Review
Andrews Federal Credit Union
Hard Pull
1
Review
Apple Bank
Soft Pull
1

Review

Arizona Bank & Trust
Soft Pull
ChexSystems
1
Review
Arizona Central Credit Union
Hard Pull
Equifax
CSR email

Review

Arizona State Credit Union
Soft Pull
ChexSystems
1
Review
Ashland Credit Union
Soft Pull
1

Review

Associated Bank
Soft Pull
1

Review

Astoria Bank
Soft Pull
ChexSystems
1

Review

Avidia Bank
Soft Pull
ChexSystems
1
Review
Ballston Spa National Bank
Soft Pull
1

Review

BancorpSouth
Soft Pull
ChexSystems
1
Review
BankDirect
Soft Pull
ChexSystems
1, 2
Review
Bank ESB
Soft Pull
Equifax
1
Review
BankOrion
Soft Pull
ChexSystems
1
Review
BankPurely
Soft Pull
ChexSystems
1

Review

BankPlus
Review
Bank of Albuquerque
Soft Pull
CSR Email

Review

Bank of America
Soft Pull
ChexSystems
1

Review

Bank of America
Soft Pull
ChexSystems
1
Review
Bank of America
Soft Pull
ChexSystems
1
Review
Bank of Canton
Soft Pull
1

Review

Bank of Colorado
Soft Pull
ChexSystems
1

Review

Bank of Internet USA
Soft Pull
ChexSystems
1
Review
Bank of Maine
Soft Pull
ChexSystems
1
Review
Bank of Oklahoma
Soft Pull
1

Review

Bank of Texas
Soft Pull
ChexSystems
1

Review

Bank of the West
Soft Pull
ChexSystems
1, 2

Review

BankWell
Soft Pull
1

Review

Bank Mutual
Soft Pull
ChexSystems
1, 2
Review
BankOrion
Soft Pull
ChexSystems
1
Review
BB&T Bank
Mixed Reports
Equifax
1 (Soft), 1 (Hard),

Review

BB&T Bank
Soft Pull
ChexSystems
1 (Soft), 1 (Hard),

Review

BBVA
All recent DP said Soft Pull
TransUnion
Hard: 1, 2

Soft: 1, 2

Review

BECU
Soft Pull
1
Review
Belco Community Credit Union
Soft Pull
1
Review
Bellco Credit Union
Soft Pull

Review

Bell Bank
Soft Pull
1

Review

BethPage Federal Credit Union
Soft Pull
?
1
Review
Blue Federal Credit Union
Soft Pull
Review
Blue Hills Bank
Soft Pull
ChexSystems
1

Review

BMI Federal Credit Union
Hard Pull
ChexSystems
1

Review

BMO Harris Bank
Soft Pull
ChexSystems
1, 2, 3

Review

BOK Financial Bank
Soft Pull
1
Review
Bridgeview Bank
Soft Pull
1

Review

BrightStar Credit Union
Soft Pull
ChexSystems
1
Review
Brookline Bank
Review
Bryn Mawr Bank
Soft Pull
ChexSystems
1

Review

Callaway Bank
Soft Pull
1
Review
Cambridge
Savings Bank
Soft Pull
ChexSystems
1

Review

Camden National Bank
Soft Pull
ChexSystems
1

Review

Campus USA Credit Union
Hard Pull
1
Review
Capital Bank
Soft pull
ChexSystems
1

Review

Capital One 360 Checking
Soft pull
Equifax
1

Review

Capital One 360 Savings
Soft Pull
ChexSystems
1
Review
CBT Bank
Soft Pull
ChexSystems
1

Review

CEFCU
Review
Centennial Bank & Trust
Soft Pull
ChexSystems
1
Review
Central Bank
Soft Pull
ChexSystems
1
Review
Century Bank
Review
Charles Schwab Checking
Hard Pull
Equifax
1, 2

Review

Charter Oak Credit Union
Review
Chartway FCU
Soft Pull
ChexSystems
CSR Email

Review

Chase Bank Checking
Soft Pull
ChexSystems
1

Review

Chase Bank Savings
Soft Pull
ChexSystems
1

Review

Christian Community Credit Union
Soft Pull
ChexSystems
1
Review
CIBC Bank
Soft Pull
ChexSystems
1

Review

Citadel CU
Soft Pull
1
Review
Cincinnati Federal
Soft Pull
1

Review

Cinfed Credit Union
Hard Pull
Experian
1

Review

CIT Bank
Soft Pull
1
Review
Citibank
Soft Pull
ChexSystems
1, 2, 3, 4, 5, 6
Review
Citizens Bank
Soft Pull
Equifax
1, 2, 3, 4
Review
Citizens State Bank of Paola
Review
Clearview Federal Credit Union
Soft Pull
1
Review
Clinton Savings Bank
Soft Pull
Equifax
1

Review

Columbia Bank
Soft Pull
1
Review
Commerce Bank
Soft Pull
1
Review
Comerica
Soft Pull
1
Review
CommunityAmerica Credit Union
Hard Pull
TransUnion
1

Review

CommonWealth Credit Union
Review
Community Alliance Credit Union
Review
Community Bank & Trust
Review
Community Credit Union of Florida
Review
CFSB
Soft Pull
ChexSystems
1
Review
CFSB
Soft Pull
ChexSystems
1
Review
Community Financial Services Bank
Soft Pull
ChexSystems
1
Review
Community First CU
Hard Pull
CSR Email
Review
Continental Bank
Review
Connex Credit Union
Review
ConnexUs Credit Union
Hard Pull
Soft Pull
TransUnion
Experian
1
Review
Consumers Credit Union
Hard Pull
Equifax
1, 2, 3
Review
Cornerstone Bank
Hard Pull
1
Review
Cornerstone Financial Credit Union
Review
cPort Credit Union
Review
Credit Union of Ohio
Review
Credit Union of Texas
Soft Pull
Review
Credit Union One
Soft Pull

Review

DCU (Digital Federal Credit Union)
Hard Pull
Equifax
1
Review
Dedham Savings Bank
Soft Pull
ChexSystems
1
Review
Delta Community Credit Union
Hard Pull
1
Review
Deseret First Credit Union
Review
Destinations Credit Union
Soft Pull
TransUnion
1
Review
DFCU Financial
Review
Diebold FCU
Review
Dime Savings Bank
Hard Pull
Review
Discover Bank Checking
Soft Pull
ChexSystems
1, 2, 3, 4
Review
Discover Bank Savings
Soft Pull
ChexSystems
1
Review
Dollar Bank
Soft Pull
1

Review

Dubuque Bank & Trust
Soft Pull
ChexSystems
1
Review
East Boston Savings Bank
Soft Pull
1
Review
Eastern Bank
Soft Pull
ChexSystems
1
Review
Easthampton Bank
Hard Pull
1
Review
Eastman Credit Union
Soft Pull
1

Review

Education Credit Union
Review
Elements Financial
Soft Pull
ChexSystems
1
Review
Elevations CU
Soft Pull
CSR Email
Review
ESL Federal Credit Union
Soft Pull
1
Review
Evansville Teachers FCU
Soft Pull
ChexSystems
1
Review
EverBank
Soft Pull
ChexSystems
Review
FCB South County Bank
Soft Pull
ChexSystems
2
Review
FedFinancial Federal Credit Union
Hard Pull
TransUnion
Review
Fidelity Bank (KS)
Soft Pull
ChexSystems
1, 2
Review
Fidelity Bank (PA)
Soft Pull
ChexSystems
1
Review
Fifth Third Bank
Soft Pull
ChexSystems
1, 2
Review
First American Bank Student Checking
Review
FirstBank
Soft Pull
1
Review
First Bank And Trust
Soft Pull
1
Review
First Bank Financial Centre
Soft Pull
ChexSystems
1
Review
First Bank of Missouri
Review
First Bank Virginia
Soft Pull
1

Review

First Citizens Bank
Hard Pull
Equifax
1, 2
Review
First Community Bank
Soft Pull
ChexSystems
1
Review
First Federal Bank
Soft Pull
ChexSystems
1
Review
First Federal Lakewood
Review
First Home Bank
Review
First Internet Bank
Soft Pull
ChexSystems
CSR email
Review
FirstMark Credit Union
Hard Pull
Equifax
1, 2, 3
Review
First Merit Bank
Soft Pull
ChexSystems
1
Review
First Merchants Bank
Soft Pull
ChexSystems
1, 2, 3
Review
First Midwest Bank
Soft Pull
ChexSystems
1
Review
First National Bank
Soft Pull
ChexSystems
1
Review
First National Bank(UT)
Soft Pull
1
Review
First Niagara Bank
Soft Pull
ChexSystems
1, 2
Review
First Republic Bank
Soft Pull
1
Review
First Tech Federal Credit Union
Hard Pull
Equifax and TransUnion
1

Review

First Tennessee Bank
Soft Pull
ChexSystems
1
Review
First Trade Union Bank
Soft Pull
ChexSystems
1
Review
First Security Bank
Review
First South Financial
Review
First United Bank
Soft Pull
1
Review
Five Star Bank
Soft Pull
ChexSystems
CSR Call
Review
Florida Community Bank
Soft Pull
ChexSystems
1
Review
Flushing Bank
Soft Pull
ChexSystems
1
Review
F&MBank
Soft Pull
CSR email
Review
Flagstar Bank
Soft Pull
ChexSystems
1

Review

FME Federal Credit Union
Review
Focus Bank
Soft Pull
1
Review
Freedom Federal Credit Union
Review
Fulton Bank
Soft Pull
ChexSystems
1, 2
Review
GTE Financial
Hard Pull
Equifax
1, 2
Review
Great Lakes Credit Union
Hard Pull
1
Review
Great Southern Bank
Soft Pull
1
Review
Greater Nevada CU
Soft Pull
1
Review
Hancock Whitney Bank
Soft Pull
CSR Email
Review
HarborOne Bank
Soft Pull
1
Review
Harvesters FCU
Review
Hawaii State FCU
Review
Heritage Credit Union
Soft Pull
1
Review
HeritageWest Credit Union
Soft Pull
ChexSystems
1
Review
Homestreet Bank
Soft Pull
ChexSystems
1, 2
Review
HomeTrust Bank
Review
Honor Credit Union
Hard Pull
Transunion
Review
HSBC Checking
Soft Pull
ChexSystems
1
Review
Huntington Bank
Soft Pull
ChexSystems
1, 2, 3, 4, 5
Review
IBERIABANK
Soft Pull
Experian
CSR Chat
Review
Industrial and Commercial
Bank of China (USA)
Soft Pull
ChexSystems
1
Review
Ideal Credit Union
Soft Pull
ChexSystems
1
Review
iGoBanking
Review
Illinois Bank & Trust
Soft Pull
ChexSystems
1
Review
Industrial State Bank
Review
Iowa State Bank
Hard Pull
TransUnion
1
Review
Integrity Bank
Soft Pull
1
Review
KeyBank
Soft Pull
Equifax
1, 2, 3
Review
Kinecta Federal Credit Union
Soft Pull
1

Review

Lake Michigan Credit Union
Hard Pull
Experian
1
Review
Lake Shore Savings
Soft Pull
ChexSystems
1
Review
Landmark Credit Union
Review
Langley Bank
Review
Legacy Bank & Trust
Review
Level One Bank
Soft Pull
ChexSystems
1
Review
LGE Community Credit Union
Hard Pull
1

Review

Liberty Bank for Savings
Soft Pull
ChexSystems
1
Review
Liberty Bank
Soft Pull
Equifax
1
Review
Linn Co Federal Credit Union
Review
LNB Bank
Review
Logix Credit Union
Hard Pull
Experian
1, 2
Review
Los Angeles FCU
Hard Pull
1
Review
Macatawa Bank
Soft Pull
Macatawa Bank
CSR Email
Review
Main Street Bank
Soft Pull
Review
Mainstreet Credit Union
Hard Pull
TransUnion
Review
Mango Money
Soft Pull
ChexSystems
1
Review
Marlborough Savings Bank Referral
Review
Marquette Bank
Both
ChexSystems, TransUnion
1, 2, 3
Review
MB Financial Bank
Soft Pull
ChexSystems
1
Review
McGraw Hill FCU
Soft Pull
1
Review
Melrose Bank
Soft Pull
1
Review
Members First Credit Union
Review
Members Plus Credit Union
Review
Memphis City Employees CU
Review
Meritrust Credit Union
Review
Midfirst Bank
Soft Pull
ChexSystems
1
Review
Mission Federal Credit Union
Hard Pull
Equifax
Review
Middlesex Savings Bank
Soft Pull
1
Review
Miramar Federal Credit Union
Review
My Banking Direct
Soft Pull
ChexSystems
1
Review
The Mission Bank
Review
M&T Bank
Soft Pull
ChexSystems
CSR email
Review
Mid Penn Bank
Review
Monroe Bank & Trust
Soft Pull
ChexSystems
1
Review
Montgomery County EFCU
Hard Pull
Equifax
1
Review
Mountain America CU
Hard Pull
Experian
CSR email
Review
MountainOne Bank
Soft Pull
1
Review
Mutual Security Credit Union
Review
MBV Bank
Soft Pull
1

Review

NASA Federal Credit Union
Hard Pull
1

Review

Nationwide Bank
Soft Pull
ChexSystems
1, 2
Review
Navy FCU
Hard Pull
1, 2, 3
Review
NEA Discover Bank
Review
Neighborhood Credit Union
Hard Pull
1
Review
Nevada State Bank
Soft Pull
ChexSystems
1

Review

Newtown Savings Bank
Soft Pull
ChexSystems
Review
New Mexico Bank & Trust
Soft Pull
ChexSystems
1
Review
New York Community Bank
Review
Northern Bank Direct
Soft Pull
CSR Email

Review

Northfield Bank
Hard Pull
ChexSystems
1

Review

Northfield Bank
Hard Pull
1

Review

Northern Paper Mills CU
Review
Northpointe Bank
Soft Pull
ChexSystems
1
Review
North Shore Bank
Soft Pull
ChexSystems
1
Review
Northwest Bank
Soft Pull
Review
Northwest Savings Bank
Soft Pull
ChexSystems
1
Review
Numerica Credit Union
Review
Nutmeg Financial Credit Union
Hard Pull
Review
NuVision Federal Credit Union
Soft Pull
ChexSystems
1
Review
NVE Bank
Soft Pull
ChexSystems
CSR Phone Call
Review
OceanFirst Bank
Soft Pull
1
Review
Ohio Educational FCU
Review
Old Missouri Bank
Soft Pull
1
Review
Old National Bank
Soft Pull
ChexSystems
CSR email

Review

OneNevada Credit Union
Soft Pull
CSR Email
Review
Old Second Bank
Soft Pull
1

Review

OneWest Bank
Soft Pull
ChexSystems
1
Review
OnPoint Community Credit Union
Review
Option 1 CU
Hard Pull
Review
Orange County CU
Soft Pull
ChexSystems
1
Review
Orlando FCU
Soft Pull
ChexSystems
Review
OUR Credit Union
Hard Pull
1

Review

Parkside Credit Union
Soft Pull
ChexSystems
Review
Patelco
Soft Pull
1
Review
Pelican State CU
Hard Pull
Equifax
Review
PeoplesBank
Soft Pull
ChexSystems
CSR email
Review
People's United Bank
Soft Pull
ChexSystems
CSR email
Review
Pinnacle Bank
Soft Pull
ChexSystems
1
Review
PNC Bank
Soft Pull
ChexSystems
1, 2, 3
Review
Popular Community Bank
Soft Pull
TransUnion
1, 2
Review
Power Financial Credit Union
Review
Preferred Credit Union
Hard Pull
TransUnion
1
Review
Premier America Credit Union
Soft Pull
1
Review
Progressions Credit Union
Review
Prospera Credit Union
Review
ProMedica FCU
Soft Pull
Review
Provident Credit Union
Hard Pull
ChexSystems
1

Review

Public Service Credit Union
Review
Pulaski Bank
Review
Radius Bank
Soft Pull
1
Review
Realtors Federal Credit Union
Review
Regions Bank
Soft Pull
ChexSystems
1, 2, 3, 4
Review
Reliant Community Credit Union
Review
Republic Bank

Hard Pull
TransUnion
1
Review
Ridgewood Savings Bank
Soft Pull
ChexSystems
1, 2
Review
Salal Credit Union
Soft Pull

Review

Salem Five Bank
Hard Pull
Equifax
1, 2, 3
Review
Sallie Mae
Soft Pull
ChexSystems
1
Review
San Mateo Credit Union
Soft Pull
1

Review

Sandy Spring Bank
Soft Pull
1
Review
Sanford Institution For Savings
Review
Santander Bank
Soft Pull
ChexSystems
1, 2, 3
Review
Savers Bank
Review
Savings Bank of Danbury
Soft Pull
1
Review
SB1 Federal Credit Union
Review
Schwab
Hard Pull
Equifax
1, 2
Review
Seacoast Bank
Soft Pull
1
Review
Security First Bank of Kansas City
Review
Selco Community CU
Hard Pull
1

Review

Service 1st Credit Union
Review
Signature Bank of Georgia
Soft Pull
1
Review
Simple Bank
Soft Pull
Review
SIS Bank
Review
Solvay Bank
Soft Pull
CSR Email
Review
Sound Credit Union
Soft Pull
ChexSystems
1
Review
South State Bank
Soft Pull
ChexSystems
CSR email
Review
Southwest Airlines FCU
Review
Spire CU
Hard Pull
Equifax
CSR email
Review
Security Service FCU
Soft Pull
ChexSystems
CSR email
Review
S&T Bank
Soft Pull
ChexSystems
1
Review
Stanford FCU
Soft Pull
ChexSystems
CSR email
Review
Star One CU
Soft Pull
CSR email
Review
Star Tech FCU
Review
State Bank of India
Soft Pull
ChexSystems
1

Review

State Employees Credit Union
Soft Pull
1
Review
St. Jeans Credit Union
Review
Stoneham Credit Union
Soft Pull
1
Review
The Summit Federal Credit Union
Review
Suffolk FCU
Hard Pull
Experian
1
Review
Sun East FCU
Soft Pull
ChexSystems
1
Review
Sunflower Bank
Soft Pull

Review

SunTrust Bank
Soft Pull
ChexSystems
1, 2
Review
Synovus Bank
Soft Pull
1
Review
Talmer Bank and Trust
Soft Pull
1
Review
TCF Bank
Soft Pull
1

Review

TD Bank
Soft Pull
ChexSystems
1
Review
Technology Credit Union
Soft Pull
Experian
1
Review
Telhio Credit Union
Hard Pull
Equifax
1
Review
Texas Heritage National Bank
Review
Texas Dow Employees CU
Hard Pull
Review
TIAA Direct
Hard Pull/Soft Pull
Equifax and TransUnion
1, 2, 3, 4, 5, 6
Review
Tobyhanna FCU
Hard Pull
1
Review
Topline Credit Union
Review
Town of Hempstead Employees FCU
Review
TruMark FCU
Hard Pull
Experian
1
Review
Truity Credit Union
Hard Pull
Transunion
1

Review

Trustco Bank
Soft Pull
ChexSystems
1
Review
TruStone Financial
Soft Pull
ChexSystems
Review
TruWest Credit Union
Hard Pull
Experian
Review
TwinStar CU
Soft Pull
Hard Pull
ChexSystems
Equifax
Review
UFB Direct
Soft Pull
1
Review
Unify Financial Credit Union
Soft Pull
ChexSystems
1

Review

United Federal Credit Union
Review
Univest Bank & Trust
Soft Pull
ChexSystems
Review
Union Bank
Soft Pull
1
Review
Union Community Bank
Soft Pull
1
Review
Union Plus
Soft Pull
Review
United SA FCU
Review
Unitus Community Credit Union
Soft Pull
Equifax and TransUnion
1

Review

Unity Bank
Soft Pull
CSR

Review

University of Kentucky FCU
Review
USC CU
Review
USE CU
Review
U.S Bank
Soft Pull
ChexSystems
1

Review

USAlliance Financial
Soft Pull
1

Review

USX FCU
Review
Valley Bank & Trust
Soft Pull
ChexSystems
1
Review
Valley National Bank
Soft Pull
ChexSystems
1
Review
Vectra Bank
Review
Vibrant Credit Union
Hard Pull
TransUnion
1
Review
Soft Pull
1

Review

Vision Federal FCU
Review
Washington Savings Bank
Soft Pull
1

Review

Webster Bank
Soft Pull
1

Review

Wells Fargo
Soft Pull
ChexSystems
1, 2, 3
Review
WesBanco
Soft Pull
ChexSystems
1
Review
Westfield Bank
Soft Pull
1
Review
Western Bank
Review
West Town Bank & Trust
Review
Whitney Bank
Soft Pull
CSR Email
Review
Widget FCU
Review
Wilkes-Barre City FCU
Review
Wisconsin Bank & Trust
Soft Pull
ChexSystems
1
Review
Xenith Bank
Soft Pull
Review
Zions Bank
Review