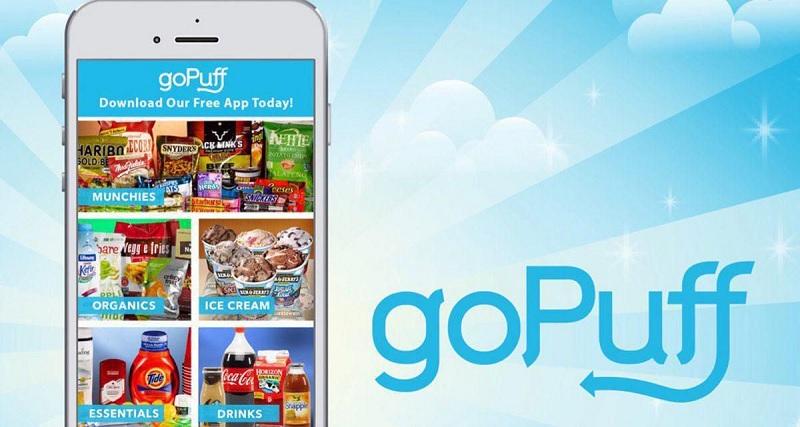 GoPuff is a digital convenience store that delivers items right to your door. Get anything from drinks, snacks, or even medicine at the touch of your fingertips.
GoPuff is currently offering $10 in goPuff credit. You'll also earn a $10 discount for every person you refer to the online convenience store. More referral bonuses here.
Keep reading for more on GoPuff and their current promotions.
---
GoPuff $10 Welcome Offer
Get a $10 goPuff credit when you enter your phone number to register your account. You can join using our referral link. Enter in the referral code "GOX6QVRVVX" if necessary. The credit gives you $7 off your next four orders.
(Sign Up Now)
---
GoPuff $10 Referral Bonuses
Earn  a $10 bonus on future GoPuff orders for every friend or family member who uses your referral link to get their $16 welcome bonus.
To earn the referral bonus, complete the following requirements:
Log into your account.
Go to Settings.
Click on "Hook Up Friends"
Share via Facebook or post your referral link wherever
---
How GoPuff Works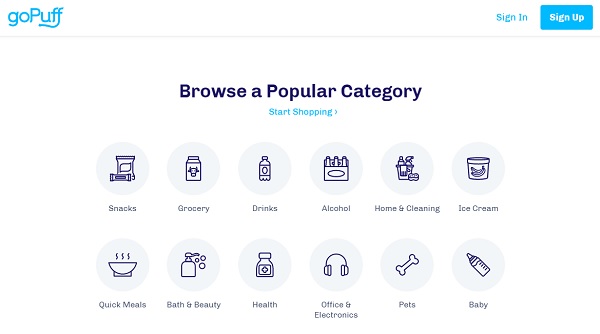 goPuff is free to download for iOS and Android devices—just search your app store. Or you can order on the good ol' internet at www.gopuff.com.
Create an account on the goPuff app or online, add everything you need to your cart & checkout. We accept credit and debit cards, Google Pay, Apple Pay and Venmo. It's that simple. Your order will be at your door in less time than it takes to finish the next episode of whatever you're binging.
Their delivery fee is only $1.95 every time, and they never surge or hike prices.
Below are some important tips when using GoPuff:
GoPuff offers 24 hour service in larger markets
GoPuff offers service until 4:30am in smaller markets
There's a $9 minimum and a flat $1.95 delivery fee
GoPuff services over 100 cities nationwide
Conclusion
GoPuff makes it easy to shop for snacks or any of your groceries. Be sure to check them at and use our referral link upon signing up.
Let us know in the comment section below if it did! If you don't have a savings account, see our best savings account section. Looking to add a little extra income each year? If so, see our list of the best bank deals!