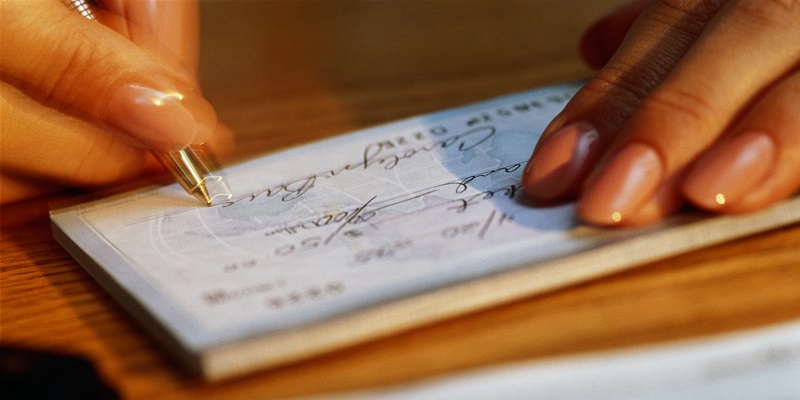 If you are planning on writing a check, make sure to you are up to date on when you need to deposit its cash. If you are not your check may become outstanding! This can complicate things such as creating an inflated account balance, unclaimed assets and business.
Keep reading below if you want to learn how to avoid dealing with an Outstanding Check!
What is a Outstanding Check?
An outstanding check is a check payment that is written by someone, but has not been cashed or deposited by the payee. These checks can also be written by a company, but these checks have not yet cleared the bank account.
An outstanding check represents a liability for the payor. The payor must be sure to keep enough money in the account to cover the amount of the outstanding check until it is cashed, however this process could take weeks or sometimes even months.
Inflated account balance happens when you write a check and the money never leaves your account, you may eventually think that you can spend those funds. Which means when they do deposit the check, you end up with less money than you expected.
Unclaimed assets also as business need to keep track of their outstanding items to avoid become a problem as breaking unclaimed property laws. If you run a business it can make things complicated as businesses need to make adjustments during reconciliation on their ledgers.
Also, business owners must track their income, expenses and accounts payable as a part of their accounting. If they don't do so and payments become outstanding, complications can begin to form. Any mishandling that businesses do in terms of their accounting and checks can be in violation of the law.
What to do with an Outstanding Check?
Be proactive when writing checks and make sure to call or write if the payee doesn't deposit the check. Send a letter informing the payees that the check has not been presented and request an official notification to make sure your check hasn't gotten lost.
Call/Write:
Call or email payees who fail to deposit checks to see if the check was in fact received and to persuade them to deposit the check. If that doesn't work, send a letter informing payees the check has not been presented and request they notify you if they have not received the payment.
Keep Records:
Document communication regarding outstanding checks in case you need to prove to government regulators that there have been reasonable attempts to complete the payment.
Online Bill Pay:
With Online bill pay the bank will deducts funds from your checking account when the check is printed. But the funds will be returned to your account if the payee fails to deposit the check within a certain amount of time, typically within six months.
Additionally, make sure to keep records and document communication to prove to state regulators that you made reasonable attempts to complete the payment if needed.
How to Avoid an Outstanding Check?
If want to avoid Outstanding Checks altogether, consider online bill payment. With this, the bank deducts funds from your checking account when the check is printed. As a safety precaution, your funds will return to your account if the payee does not deposit the check with a certain period of time, usually within six months.
Electronic banking can provide real-time information about the total dollar amount of checks outstanding and the total dollar balance presently in the account.
Write Another Check
If your payee has requested another check for any reason, make sure to ask for the old check back before they do. If they are unable to, consider asking you bank for a "stop payment" on the old check. Unfortunately, stop payment requests cost money, and they only last for six months which means you may have to repeat the process.
It may be necessary to issue a new check without getting the old check back if the original check was lost or destroyed. This presents a complicated situation, since this means there may be two checks circulating for a single payment. If the old check is deposited, your bank might honor it and you could consequently end up paying double.
Fortunately, banks generally don't honor checks written more than six months in the past.
Additionally, you can also ask your payee to sign a document not to deposit both checks. Though it won't necessarily stop them from depositing the extra check, it adds a reminder and paper trail that will be useful.
Why Checks Become Outstanding
There are several reasons why checks don't get deposited. Here are a few reasons:
No urgency: Payees tend to not cash the check immediately because they have no need to. For example, if they don't need the cash right away, they don't need to cash the check.
Falling through cracks: Because a check is a small piece of paper, it can get lost in other piles of paper.
Delivery problems: Checks may be returned to you if the person you are trying to pay changes their address.
Author's Verdict
If you're writing an check, make sure to have your payee deposit your check as soon as possible. Payees who don't deposit their checks create an Outstanding Check, which can create an headache for you personal or business accounts. Also be sure to check out our own lists of bank promotions and CD tables!