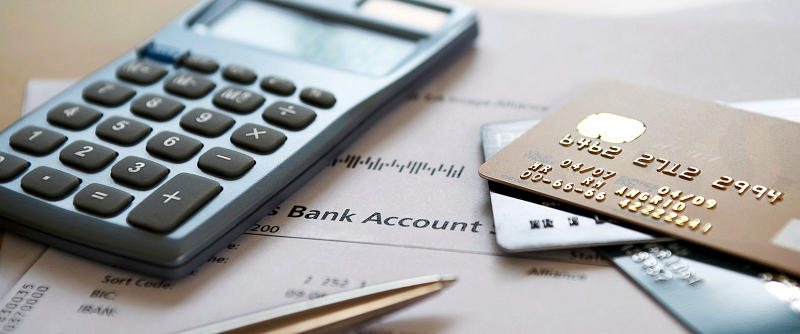 You might know your credit score, but you might not know if it's considered good. In this post, you'll find out how to interpret your credit score and how good it is.
When you're looking for a loan, banks and loan companies more than likely won't know you personally and have no way of knowing how likely you are to pay back a loan on time. As a way to determine whether you're a worthy candidate for a loan, potential lenders rely on your credit score.
Your credit score is a number assigned to you based on several factors:
Amount of debts you owe 

What Is A Good Credit Score

Payment history 

What Is A Good Credit Score

Length of credit history 

What Is A Good Credit Score

Mix of credit 

What Is A Good Credit Score

Amount of new credit 

What Is A Good Credit Score
A good credit score can help you get better interest rates from lenders such as banks and mortgage companies. To find out what your chances are of getting approved for loans at better interest rates, you need to understand how credit scores work, what a good one is, and how you can improve yours if necessary.
---
What Is A Good Credit Score?
FICO credit scores are a particular brand of credit score. Although other score brands exist, FICO scores are currently the mostly widely used. FICO scores range from the worst possible score of 300 to the best possible score of 850. Your chances of securing a loan at a favorable interest rate — or qualifying for a loan at all — increase with a higher FICO credit score.
Estimates vary, but the general consensus is that any score in the high 600s to low 700s is a good credit score. Scores in the mid-700 range are considered very good; anything above that range is considered excellent. Scores in the 300-579 range indicate bad credit.
Credit experts commonly cite that any score above 680 is good. One explanation for this is that the median FICO score range is between 670-739. With that in mind, borrowers at the lower end of this range — or beneath it — might be seen as a credit risk, whereas those with scores above 680 are considered similar to their peers, making 680 a good score by comparison.
---
What Does Your Credit Score Indicate?
Take a look at the credit score scale to see what each score range indicates:
 Credit Score Scale
SCORE
RATING 
 INDICATION
800-850
Exceptional FICO credit score
Borrower might have a very easy approval process.
740-799
Very Good FICO Credit Score
Consumers might qualify for better interest rates from lenders.
670-739
Good FICO Credit Score
This is the median credit score range; consumers in this range are considered acceptable borrowers.
580-669
Fair FICO Credit Score
Consumers are considered subprime borrowers; interest rates might be higher for these consumers.
 300-579
Poor FICO Credit Score
Consumers in this range are considered to have bad credit and might be denied loans or be required to put down deposits or collateral.
Source: Experian
---
Limitations of Credit Scoring
Credit scores do not necessarily (or accurately) assess a person's financial wealth. Personal finance expert Dave Ramsey, for example, advocates lowering your credit score by paying off debt. It's better to have a high bank account balance than a high credit score.
Basically, if you have a low credit score, it doesn't necessarily mean you are incapable of paying a loan responsibly. But because a credit score is a key consideration of lenders, a low credit score could hinder your ability to borrow.
Although FICO scores range from 300 to 850, a score of 680 or above should be your goal. A majority of borrowers have a score around or above this number, meaning lenders might favor them over you if you fall below it.
---
How to Improve Your Credit Score
One of the first steps in improving your credit score is learning your FICO score. Under federal law, consumers are entitled to receive a free credit report from all three of the credit reporting agencies — TransUnion, Equifax and Experian — once every 12 months.
Once you check your credit reports and make sure they are free of errors, you can see if you have an excellent credit score. If you do have a high credit score, you don't need to worry too much about it; just continue to be financially responsible and maintain that score.
If you have a bad credit score or want to increase your current score, the Consumer Financial Protection Bureau recommends the following actions to improve your score:
Pay all your bills on time. 

What Is A Good Credit Score

Apply only for the credit you need. 

What Is A Good Credit Score

Don't use too much of the credit that is available to you.
Get your free credit report every 12 months and dispute any errors you find.
Following these steps can help you turn a bad credit score into a good credit score and eventually improve your creditworthiness. What Is A Good Credit Score
Author's Verdict
Keeping track of your credit history and being responsible is a must if you're planning on taking out loans and financing. Additionally, keeping your score in the good or excellent range will definitely help you during the approval process. Hopefully this guide helped you in many ways more than one!
In addition, we have a list of bank promotions to get some extra cash in your pockets today. You may also want to check out savings accounts if you want to get started on saving up money.