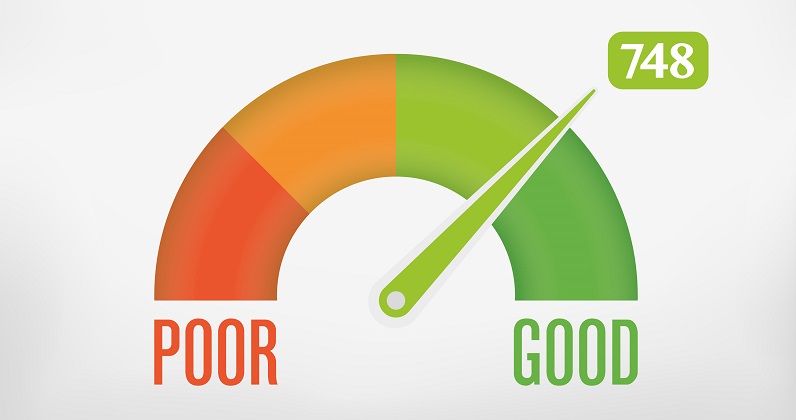 Do you own a credit card? If you do, you must be familiar with the term credit score. If you do not, now's your chance. A credit score is a three-digit number which represents the risk a lender takes when you borrow money. The higher the credit score, the better. These scores will determine if you'll be approved for other credit cards and loans. Lenders and other places you're borrowing money from will look at your credit score. Depending on how you treat it, it will either impact positively or potentially hurt your future ability to get loans and some jobs. There are many ways to keep up with your credit score. For instance, you should stay under your credit limit, pay your past dues, and monitor and communicate to your lender about where you're standing with your score. If you're interested, read more below. It is essential to know your credit standing for your financial wellness!
How do you build a better Credit Score?
Building your credit will allow you to make your life easier. It comes with many benefits. For instance, you'll get lower interest rates, better car insurance, and save money. This is a tool for lenders to use to assume how likely you're able to repay your loan. It basically determines your qualification for a loan. For example, if you plan to rent an apartment, the lenders will look at your credit score to determine if you're able to rent the apartment you've been hoping for or not. With a healthy score, you'll be able to get a great interest rate. This will also determine if you quality for a job like I said before. Employers have run credit checks on job candidates to reduce the potential for theft and embezzlement. Remember, a poor credit score will cost more.
Stay Under Your Credit Card Limit
Building a credit score isn't easy. So, how do you have a good start with credit scores? First, you must stay well under your credit limit. Credit utilization is a major fact in credit card limit. They determine how much of your credit card limit you actually use. To start off, you should drop your utilization down to 30% to stay under your credit limit. Then, you should drop them down to single digits. Last, you should use a small amount of your available credit and pay it off in full every month. This will allow you to keep your utilization low and avoid paying interest.
Pay On Time
To keep a good credit score, you should pay your past-due bills and make your payments on time. Every time you miss a payment, you hurt your score. If you're having difficulties paying back your dues, you should call your issuer and solve the problem. Payment history is the biggest influence on credit scores so paying it on time will help alot. It's that simple! To help, you could build an emergency fund so you'll be able to stay on top of the payments needed to be paid. Also, you could also set reminders for you to pay.
Check and Monitor your Credit Reports
You should get annual credit reports. Once you receive them, you should look at it for any mistakes. If there has been any, call your bank and fix any errors that could've hurt your credit score. 1 in 4 people reports contain errors, and one might be yours! Therefore, you should look out for any errors and communicate with your lender if there is any. You will get a free report every 12 months from Equifax, Experian and TransUnion. Once your negative marks have been removed and fixed, your scores should benefit.
Author's Verdict
Credit scores are essential to financial wellness. If you have a high credit score, it will give you the eligibility to make big purchases because your loans have been cleared. Once you open up a credit card, I advise to follow the steps above to kick your credit score off to a great start! If you're interested in applying for a credit card, make sure to check out our best credit cards.