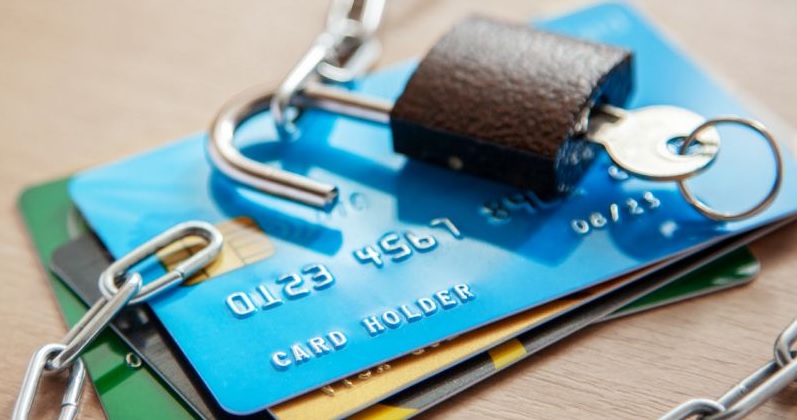 Credit Card fraud is a big problem in the United States, but if you are aware of the potential risks, you can better protect yourself.
In this guide we will break down how to protect yourself from credit card fraud and also tell you what the riskiest places are to swipe your credit card.
What is Credit Card Fraud?
Credit/Debit Card fraud is defined as any instance buying any goods or services without the intention of paying for it. There are a variety of different types of fraud including the following:
Identity Theft: Identity theft occurs when someone used your credit/debit cards
Fraud Sprees: When someone makes unauthorized purchases on your account
Identity Assumption: Thief uses stolen information on a long term basis
Riskiest Place to Swipe Credit Cards
ATM Machines: Be careful using ATM machines as they could have skimmers that can steal your information.
Gas Stations: When pumping gas, double check for skimmers or cameras that can record your pin number
Online Shopping: Storing credit card information on your computer can be stolen by malware on your device, a middle person who intercepts the transmission or a data breach of the retailer you buy from.
Mobile Vendors: Festivals, fairs, concerts and other events, attendees sometimes don't know whether a vendor is legit or uses a card skimmer.
How to Prevent Credit/Debit Card Fraud
There are a variety of ways to prevent credit/debit card fraud:
Never give account information over the phone unless you a sure of the company you are dealing with
Make sure to get your card back after each transaction
Do not leave a blank space on the line above total  so it is not filled in without your consent
Save your receipts and compare them with your bills
Look for credit card skimmers
Insert your card if you can avoid swiping
Identity Theft Protection
Identity theft is when someone has your card number, driver's license information, or social security number. By using this information, they are able to steal your identity and open cards or bank accounts. However, some credit card companies such as MasterCard have identity theft protection programs that you can enroll in.
Once you are signed up for identity theft protection, you will get notified of any alerts if your credit card number, SSN, or any of your driver license information appear on fraud related websites.
Conclusion
In conclusion, the best way to protect credit card fraud is to always be proactive in protecting your pin and card number. Always monitor your account of any fraudulent  activities and also be aware using your credit card in high volume places.
Let us know in the comment section below if it did! If you don't have a savings account, see our best savings account section. Looking to add a little extra income each year? If so, see our list of the best bank deals!