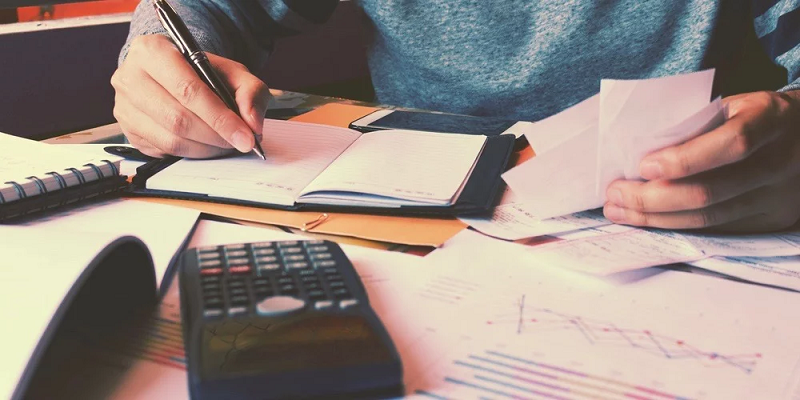 Learning how to properly manage a bank account requires some trial and error and just about everyone makes a mistake at some point. If you've run into trouble in the past with overdrafts or bounced checks or have bad credit, opening a new bank account can be difficult.
Second chance checking accounts are designed for people who've made a misstep or two along the way and need a fresh start. In this guide, we will break down exactly what they are and how to open them.
What Is Second Chance Checking?
Banking mistakes can put you on a list held by consumer reporting agency ChexSystems. Banks look at it or similar sources before approving new accounts — and having a flawed banking history makes it less likely you'll be approved.
Some banks and credit unions offer "second chance" checking accounts for people in this situation. The accounts can help people rebuild their banking histories, but they don't have all the services that come with regular checking accounts.
When it comes to a second chance account, fees are an unfortunate reality. But some accounts offer customers a better deal than others, and we've researched our database to find the second chance accounts with the most reasonable fee structures, while also factoring in whether they provide online and mobile banking, and how accessible accounts are throughout the country.
Pros and Cons of Second Chance Checking
Second chance checking accounts usually have monthly fees that can't be waived, and they often carry more requirements than standard checking accounts, such as setting up direct deposit or completing a money management class. You typically can't enroll in an overdraft program, since the point of a second chance account is to demonstrate that you can avoid overdrawing.
These checking accounts can help improve banking history, but they don't rebuild credit. For that, consider a secured credit card.
Despite their limitations, second chance checking accounts often beat alternatives, such as prepaid debit cards or check-cashing services. These can come with costly transaction fees and balance requirements, and may also lack convenient features like online banking.
If you can avoid negative balances or fees, many second chance checking accounts let you upgrade to a regular checking within six months to a year.
What Should I Look For?
Before you choose a second-chance banking account, make sure you're familiar with its features and you understand which activities could result in fees or further damage to your checking reports.
Some banks don't advertise their low-risk products, so you might have to ask about what's available and make sure to carefully review the account features. Here are the features to review before choosing an account.
Overdraft restrictions – You may be limited to spending only what you have available in your account or subject to hefty nonsufficient funds fees.
Fees – Monthly maintenance fees are common, though they're sometimes waived if you set up a recurring direct deposit. There may be also be fees for purchases, account inactivity, deposits and more.
Minimum balance – This could include a minimum deposit required to open your account, and/or a set amount you have to keep in your account at all times in order to avoid fees.
Checking privileges – Second-chance accounts may lack checking privileges, charge a fee for ordering checks or limit the number of checks you can write.
Online banking – This option may not be available, or it may come at a price.
Compare Your Options
Second chance accounts are offered by a number of banks both large and small, but they're not all the same. When you're shopping around for a checking account, it's important to know all the details. Pay attention to the fees the bank charges, what services you're able to take advantage of and whether there's an opportunity to convert your second chance checking account into a traditional account at some point down the road. Account terms vary widely from one bank to another, so it's worth your time to research all the options.
As a general rule, more features usually mean higher fees but if there are ways to get around them, such as maintaining a minimum balance or making qualifying deposits, then all the extra perks could be worth it.
Author's Verdict
If you're tired of using a prepaid debit card to manage your money or it's no longer convenient for you to go bankless, a second chance checking account may be the solution. Be sure to read over the fine print to ensure that you choose the right one to fit your needs.
Let us know in the comment section below if it did! If you don't have a savings account, see our best savings account section. Looking to add a little extra income each year? If so, see our list of the best bank deals!