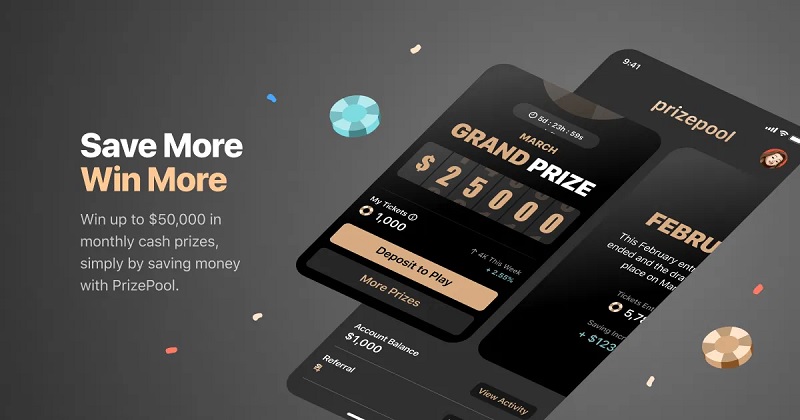 PrizePool is a service that offers cash pries and they are currently offering a 10% boost on winnings for new members upon registration. In addition, PrizePool also offers a referral program where you earn 10% of all prizes won by every friend you invited to the savings app. See more referral promotions here.
You will receive a virtual ticket for every dollar that is deposited into their account, and you can earn up to $50,000 in prizes each month. Instead of high interest rates, enjoy cash prices instead! Bank easy knowing PrizePool accounts are FDIC-insured with no fees and no minimums. Continue reading for our full details about PrizePool.
PrizePool 10% Winnings Boost Sign-Up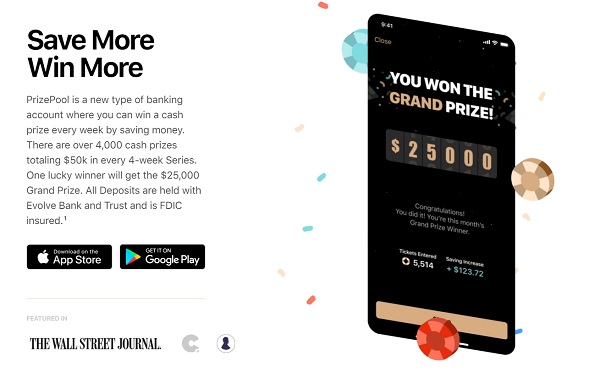 Earn a
10% boost on your prizes
upon registration of a free PrizePool banking account when you use the referral code
4RJ1X 
or 
this referral link
. So if you win the $10,000 grand prize, you'll get an extra $1,000.
(Sign Up Now)
PrizePool 10% Winnings Boost For Referrals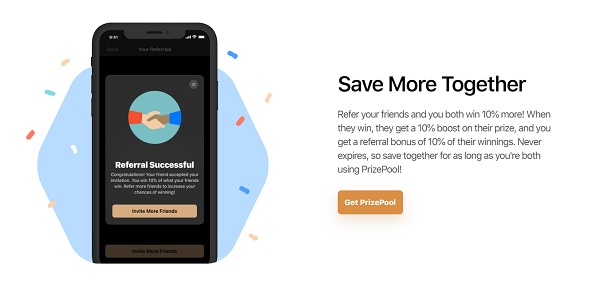 Get a boost on your winnings when you refer friends or family members to open a PrizePool account. You will earn 10% of all prizes won by your referrals, and in addition, they will also receive a 10% boost on their winnings for using your unique referral code during registration.
This offer does not expire, so be sure to take advantage of it and refer now. Celebrate the thousands of winners on their live Winners Board. One of them might be you!
(Sign Up Now)
How PrizePool Works
Thousands of cash prizes totaling $50,000 are awarded in every 4-week Series. You're automatically entered with one ticket for every dollar you save, per day. When friends use your referral code you both win 10% of any prize they ever win. Regardless of winning, you'll never lose your deposit and still be working towards saving towards your financial goals.
PrizePool has no hidden fees, monthly fees, or transfer fees. So your savings can only go up. In addition, there are no required minimum balances, account service charges, or annoying overdraft fees.
Conclusion
Let us know in the comment section below if it did! If you don't have a savings account, see our best savings account section. Looking to add a little extra income each year? If so, see our list of the best bank deals!