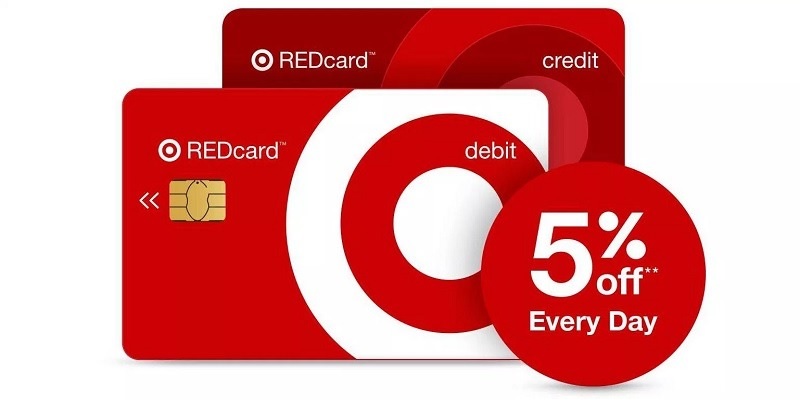 If you shop at Target a lot, you probably already have the Target REDcard. If you don't, I recommend checking it out because you can earn 5% off purchases, an extended return period, and free two-day shipping when you purchase on Target's website. Additionally, you can also access special events early, get promotions, and receive a coupon for their yearly REDcard anniversary.
You can get all these special features with no annual fee. If you are interested, be sure to keep reading to learn how you can pay your Target REDcard.
---
How To Make a Target REDcard Payment in Person
If you want to make a payment in person, you must go to the Guest Services in the store and be sure to have your Target REDcard or billing statement accessible so your account number can be searched for. With your account number, the worker can take your bill payment and connect it with your account.
---
How To Make a Target REDcard Payment by Mail
If you have a Target REDcard, you should receive a monthly paper statement in the mail. On the bottom, there should be a stub that you can rip off. You can send that and your payment in the envelope that is provided. To make sure that your payment arrives on time, be sure you send your payment 5-7 days before the due date.
If you happen to lose the statement, you can use this address to make your payment:
Target Card Services
P.O. Box 660170
Dallas, TX 75266-0170
Furthermore, make sure you include your Target REDcard account number in the memo line of the check if you don't have the stub from the paper statement.
---
How To Make a Target REDcard Payment by Phone
If you want to make a payment over the phone, you can call Target REDcard customer service using this phone numebr: 800-424-6888. Once you call, you can either ask to speak with a Target representative or simply follow the automated prompts. Your payment should go through within two business days.
---
How To Make a Target REDcard Payment Online
You can also make a payment online through the Target website. All you have to do is input your username and password on the Target REDcard login page. A screen should appear that says Manage My REDcard. After that, you must click "Schedule a Payment" under the "Payment Information" tab that you'll find on the left side. Follow the instructions and your payment will be processed from either your checking or savings account. If you make the payment before 5 pm, it should be posted that same day.
---
What Happens If I Miss a Target Payment?
Payments are due at least 25 days after each billing cycle closes. If you miss a payment, it will end up costing you more than what you save with the 5% off purchases, so be sure you make your payments before the due date.
If you do miss a payment, make your payment as soon as possible either online, in person or on the phone to ensure the quickest process. You will receive a late fee charge of up to $39 plus interest of up to 24.90% APR for every day you carry a balance.
---
Author's Verdict
Overall, the Target REDcard is great if you continuously shop at Target. However, it is crucial that you pay your bill on time or else you will incur some very bad fees. Hopefully after reading this post, you are now informed on the many ways to pay your Target REDcard, and you will always pay on time.
In addition, we have a list of bank promotions to get some extra cash in your pockets today. You may also want to check out savings accounts if you want to get started on saving up money.