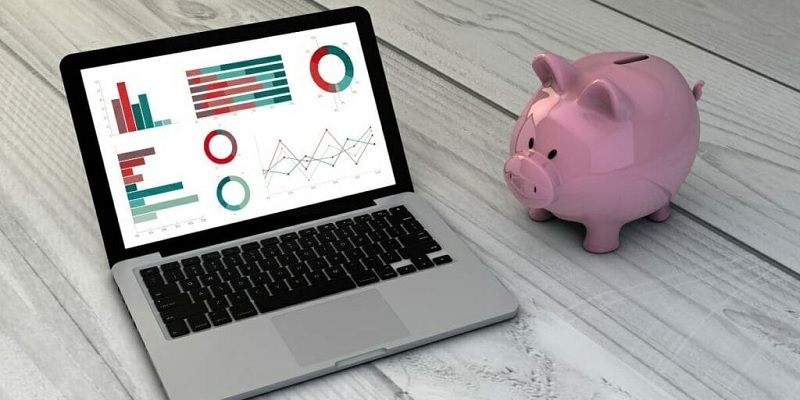 If you're new to internet banking, you might be excited to save time by banking from your computer or cell phone. More and more people are ditching traditional banks and moving to online-only banks so they can bank exclusively on their mobile phones, tablets, and computers and reap other benefits. The number of online-only banks is growing, and they are working to make the customer experience easier than ever, though there still may be hiccups as you manage your money online.
Online banks promise higher interest rates and lower fees. But before you open an account, make sure to read through this full guide this to learn the pros and cons to using an online bank.
What Is An Online Bank?
Online banks, also known as internet-only banks or virtual banks, are banks without physical branches. You can only access your accounts online, which also often includes mobile banking capabilities whether through a mobile app or a mobile-optimized website.
While the lack of physical location limits your in-person access to a bank representative, it doesn't mean you can't manage your money effectively. Online banking allows you to check on your account balances, pay bills and make transfers. Furthermore, most mobile banking apps allow you to deposit checks on-the-go by snapping a photo with your smartphone's camera.
Some issues still exist with online-only banks, however, and the following can help you weigh the pros and cons of the online banking experience and whether it makes sense for you.
Are Online Banks a Good Idea?
Many Americans are worried about the safety of online banking. The good news is that online banks ARE safe—provided they have FDIC insurance. If a bank is FDIC insured, each account has coverage up to $250,000.
Banks charge fees to cover the cost of FDIC insurance, which then protects you. In reality, the primary difference between an online bank and brick-and-mortar bank is the presence or lack of a physical branch you can visit.
In fact, many people use online and traditional banks since the risks are the same. Before you do any banking online, though, check with the bank's security measures.
Do they encrypt your data, use firewalls, and anti-virus software? What other security measures are in place? A few options include:
Two-factor authentication
Fraudulent activity alerts
Automatic account freeze if suspicious activity is suspected
Regular account monitoring
Automatic time-out after a certain amount of idle time
You won't find all these precautions at every bank. But knowing the steps a bank takes and the features they offer can be reassuring.
The Risk of  Online Banking
Online banking carries some risk, but if you have an FDIC-insured account, your money is protected. Banks that get hit by hacking attempts often increase their security after such an incident.
If you are a victim of hacking, report the incident to your bank immediately. This ensures that you get proper reimbursement.
Federal law requires you to report the incident within 60 days, but the sooner you report it, the better. Sometimes the longer you wait, the higher your liability in the transaction becomes.
How To Protect  Your Online Banking Account
Keeping your money safe in a bank also depends on you. The bank can't do much to protect you if you willingly give out your account information. Of course, your banking information can also be stolen unwillingly if you're banking online over an unsafe network or even by someone looking over your shoulder. However, it is possible to protect yourself from online account hacking. Here are a few simple ways:
Update Your Software: Always update your operating software and anti-virus software. Don't ignore notifications when they pop up on your computer.
Have the Latest Anti-Virus Software: Be sure to install a new anti-virus program every year—or renew your current one. You never want to be without anti-virus software.
Update Your Apps: If you bank on a mobile app, make sure you do all of the latest operating system and app updates.
Add Two-Factor Authentication: Most banks offer two-factor authentication. On your computer, you may add the option to email or text a code to yourself. On your mobile app, you can do the same thing or add face recognition as your second authentication factor.
Avoid Banking in Public: Using an internet connection other than your own safe Wi-Fi network can put you at risk of fraud. If you have to conduct a banking transaction in public, ensure that the connection is secure before doing so.
Don't Click on Links: If you receive an email or text message that looks like it's from your bank, confirm it first. Don't click on the link without verifying, as you could be opening the door for hackers.
Customer Service With Online Bank Accounts
You may occasionally have trouble with customer service though it's improving. With a brick-and-mortar bank, you'll likely have some familiarity with the staff, and at a small credit union, the staff might even know you well. If you're the type of person who enjoys the personal interaction, it's easier to find that at a brick-and-mortar institution.
Sometimes problems are easier to solve in person. If there is a mistake somewhere, a face-to-face discussion may be the most effective way to make progress when things are confusing. You won't have to wait on hold and deal with an "escalation" process when everybody can sit down together and figure things out.
The staff at a brick-and-mortar bank branch matters, because it's easier to get good service if you know them, they know you, and they know what you typically do with your accounts. You can pick and choose who you deal with if you're familiar with the employees However, online banks often require that you call in. You might get somebody helpful and knowledgeable, or you might not. On the bright side, you can always hang up and call back, hoping for a better-qualified representative, but that's frustrating. Fortunately, customer service continues to improve at most online banks.
Conclusion
Online banks are safe as long as you choose the right one. Do your research and ensure that a bank uses top-of-the-line security and is FDIC insured. There are several reasons to consider online banks: they offer an easy way to bank for free, they're your best bet for finding high-interest rates, and they usually make life more convenient in other ways. You may never run into any of the problems mentioned above, and your overall experience will probably be great, but you should have a good idea of what to expect.
Also be sure to check out our own lists of bank promotions and CD tables!