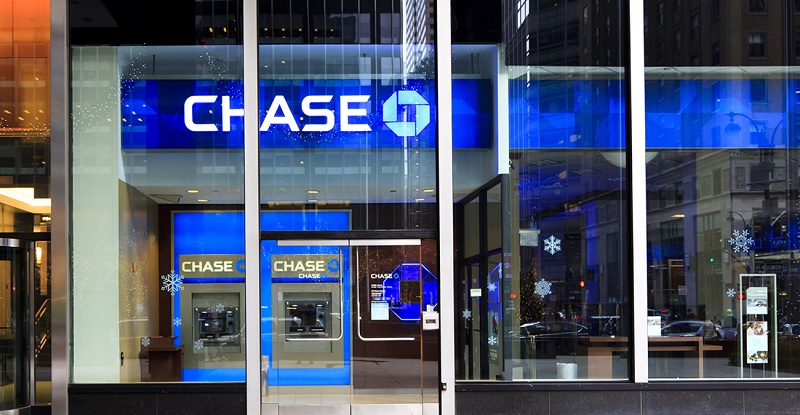 Chase QuickDeposit is a built in feature of the Chase Mobile App that allows you to scan your checks and deposit these funds to your checking or savings account.
This is a safe and convenient alternative to visiting a branch or ATM to deposit your check. Keep reading to find out How to Use Chase QuickDeposit.
The Chase Mobile® App
The Chase Mobile® App is one of the best online banking apps on the market. Furthermore, Chase has integrated a bunch of wonderful features that virtually eliminates the need to visit a branch or ATM entirely.
To start using the Chase Mobile® App, you will need a Chase Checking Account with Online Banking, savings account, or Chase Liquid® Card. If you do not have a checking account with Chase yet, view our full list of Chase Coupons that can earn you a bonus along with an amazing banking experience.
Next you can download the Chase Mobile® App using the Apple, Google, and Android Store. Now you are can start using the the Chase Mobile® App for things such as Chase QuickDeposit.
How To Use Chase QuickDeposit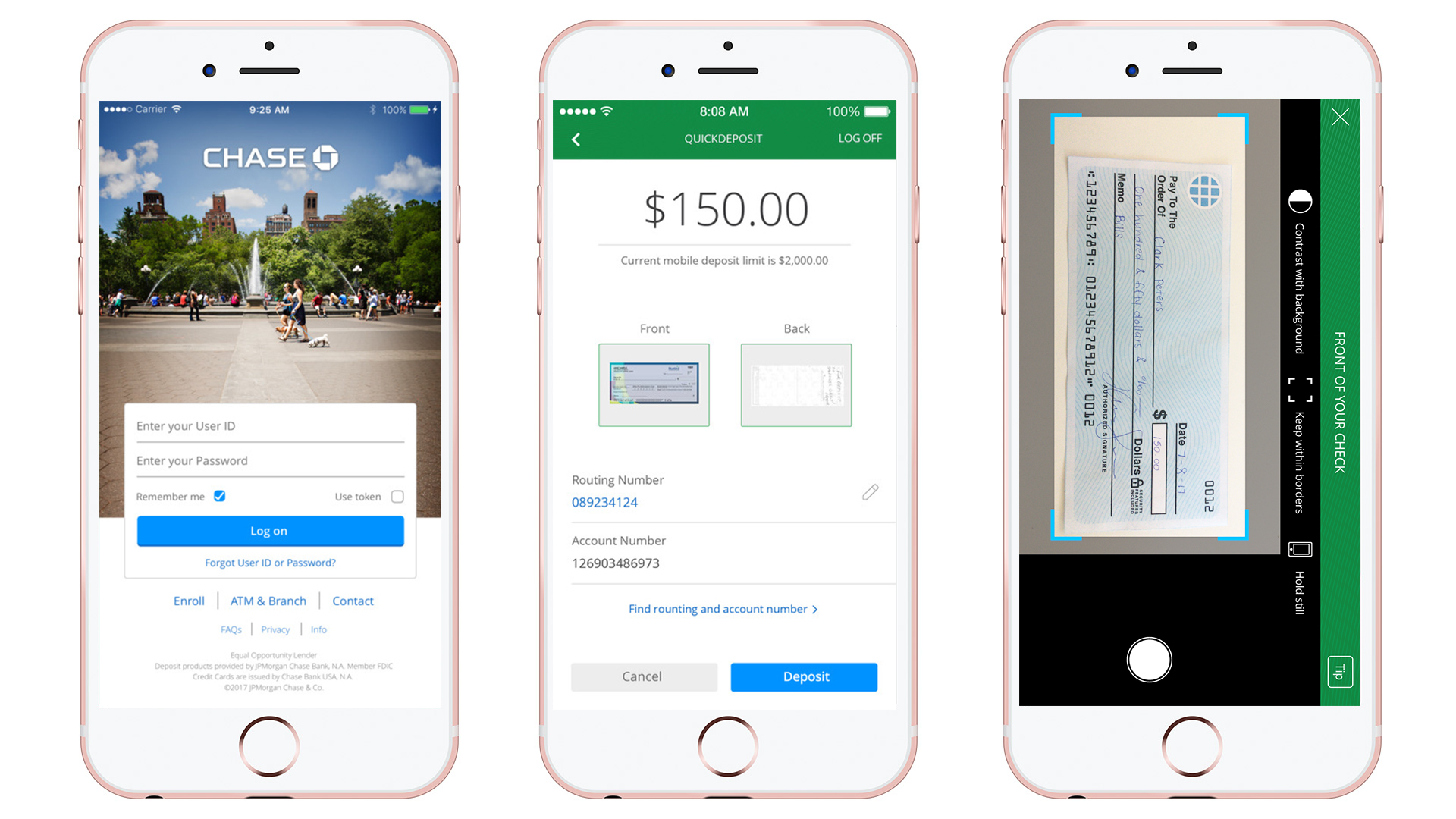 Download the Chase mobile app via the Apple, Google, or Android store.
Log into the app using your Chase username and password. If you haven't already, go to Chase.com and register your account.
Sign the back of the check & write "For Deposit Only" underneath your signature.
Tap the Nav Menu at the top left of the main screen and choose "Deposit Checks." If it's your first time using the app, tap "Sign Up Now." Be sure to read and accept the Legal Agreement!
Select the account (checking, savings, etc) that you would like to deposit the check into.
Select "Amount $," enter the dollar amount of your deposit without a dollar sign, & tap "Done."
In the "Check Front" section, tap "Take Picture" to turn on your mobile device's camera.
Put the check on a flat surface and make sure everything on it is clearly visible.
Hold your mobile device horizontally and make sure the check's four corners fit inside the blue box.
Tap the camera icon to take the photo.
Repeat step eight to capture a photo of the back of the check.
Tap the "Next" button, which will take you to the verification screen.
Review all of the information and tap "Submit" if everything is correct.
Or see this full step-by-step instructions PDF.
Chase QuickDeposit Limitations
Your Chase mobile deposit may have a limit which depends on the type of account you have. When selecting the account you want to make your deposit into, your limit will appear below the amount field. You can open the note icon at the bottom of the deposit screen to find maximum daily and 30-day limits.
Keep in mind that the Chase app is compatible with the iPad tablet, iPhone and iPod touch with iOS 7.0 and above. Android devices require at least a two-megapixel rear-facing camera, but Chase recommends a 4MP rear-facing camera with auto focus for the best performance.
Frequently Asked Questions (FAQs)
How does Chase QuickDepositSM work?

Once you're in the Chase Mobile® App, choose "Deposits" at the bottom of the main screen. Then choose whether you want to deposit the check into your Chase checking or savings account or onto your Chase Liquid Card. Next, enter the amount of the check and follow the on-screen instructions to take a picture of the front and back of your endorsed check. Verify all information and then click "Submit." You'll receive confirmation that the deposit was submitted. You may submit deposits at any time and may only include one check in a single deposit.
You must properly endorse the back of the check with your signature and "For Deposit Only."

When will my funds be available?

Deposits submitted before 11 PM ET on a business day generally will be available by the next business day. Deposits submitted after 11 PM or on a non-business day will be processed the next business day. However, we may delay availability if we require further review of the deposit. Any information about delayed availability will be provided in the Secure Message Center, which is accessible through the "My Accounts" page.

What should I do with my check(s) after I've deposited it?

After you complete your transaction, write "deposited" and the date of deposit on the face of the check. Please retain the marked check for 2 business days or until you receive our notification that your QuickDeposit has been accepted. After that time, you may destroy it.
Author's Verdict
There's no doubt that banking is evolving. With this feature, convenience is on our side and helps us save time in our everyday lives. Deposit checks from virtually anywhere. If you're running low on checks, see our review on how to order a new checkbook from Chase! Let us know about your thoughts and experience with this service in the comment section below!
If you're interested in more info regarding Chase Bank offers, check out our full listing of Chase Bank Deals, Bonuses, Rates, and Promotions. Be sure to check back on BankDealGuy for more bank deals!
Other Bank Bonuses You May Like


• Chase Bank Bonuses. Chase usually offers the most sign-up bonuses out of all the big banks. Read up and enjoy several promotions for their Checking, Savings and Business accounts.
• HSBC Bank Bonuses. HSBC has some big value offers available for their Checking accounts. Some require hefty deposits to qualify. They also have an online Savings account offering a very competitive rate.
• Huntington Bank Bonuses. Huntington has Consumer Checking and Business Checking accounts available throughout the year.
• Discover Bank Bonuses. As an online bank, Discover offers high and competitive rates on their Savings, CD, and Money Market accounts. Enjoy excellent customer service nationwide.
• TD Bank Bonuses. TD Bank consistently offers great Checking account bonuses all year long. Savings account offers are less frequently available.