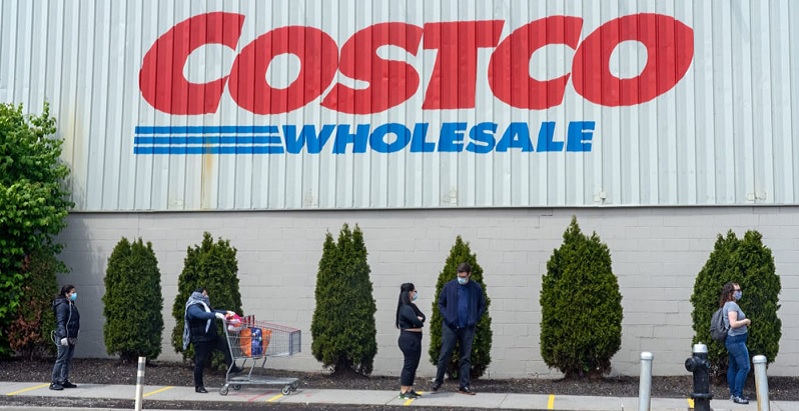 Did you know that Costco offers a credit card? Costco is the largest wholesale club company and they offer cash back rewards when you have a Costco Anywhere Visa Card by Citi. If you are someone that shops at Costco frequently, then a Costco Rewards Credit Card may be an essential for you.
If you want to keep the great benefits with the Costco Anywhere Visa Card by Citi, it is important that you pay your bill on time. In this guide, we will breakdown everything you need to know about paying your credit card bill.
How to Make a Costco Credit Card Payment Online
The easiest way to pay your Costco Credit bill is  to pay online.  Here is how to do it:
Open and make a Citi Credit Card account on the Citi website at www.citicards.citi.com.
Go to "Register" and set  up your Costco log in
Put in your card number, and follow the instructions to complete the setup of your account.
Once your account is set up, to make a payment you will need to login and  click "Make a Payment" on your "Account Details" page.
Click "Add a New Payment Account."  and add a funding source with it's routing number
Click "Submit."  and your payment will take up to two days for the funds to be withdrawn from your bank account.
Paying a Costco Credit Card by Phone
Another option to pay your credit card bill is to pay your bill through your phone. You can pay your Costco Citi credit card bill by phone by calling  their CSR at 855-378-6467. You will be prompted to give your credit card number and also  your bank's routing number and checking account number to schedule a payment.
Paying a Costco Credit Card by Mail
If you look at your monthly statement, there is a coupon you can use to send that allows you to send your payment by mail. The coupon has an address that allows you to send  payment through the mail. Make sure to write your credit card number on your  check.
If you don't have your statement, you can mail your payment to:
Costco Anywhere Card Payments
P.O. Box 9001016
Louisville, KY 40290
Important Payment Information
There is a 25 day grace period to make your  payment after you get your statement
There is a late  fee if you pay after the 25-day grace period

The regular fee is $27, but Citi might charge up to $37 if you've had another late payment within the past six billing cycles.

Online and phone payments are applied to your account right away, but a mailed payment could take as long as 10 days to arrive.
Conclusion
In conclusion, there are many ways to pay your Costco credit card bill. One important thing  to note is that Online and Phone payments might be your best bet to completing a payment that s about to be late since they are right away.
Let us know in the comment section below if it did! If you don't have a savings account, see our best savings account section. Looking to add a little extra income each year? If so, see our list of the best bank deals!