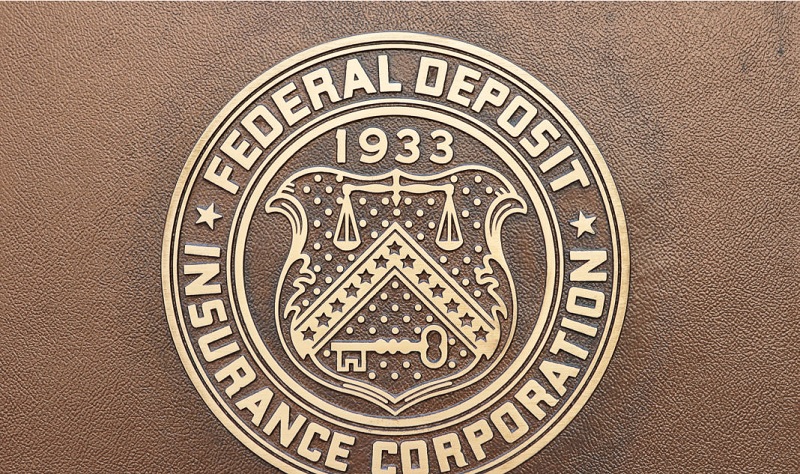 When opening a checking or savings account, making sure that your money is and will continue to be safe. While it is rare bank failure is still a potential threat.
The Federal Deposit Insurance Corporation (FDIC) offers insurance to protect consumers against bank failures. Since 1934, the FDIC has never failed to cover an insured deposit when a bank went bust.
Keep reading below if you want to learn about FDIC Limits!
How to Tell if Bank if FDIC Insured
All FDIC-member banks must display the official FDIC sign at each teller window and on their websites. You may also go through the FDIC has a BankFind tool that allows you to search for whether a given bank has FDIC deposit insurance.
FDIC insurance rules and limits apply to a number of different types of deposit accounts. There are, however, some exclusions as to what qualifies for insured deposits.
Which Accounts Are Covered FDIC Insured
The FDIC insures a specific group of deposit accounts:
Checking accounts
Savings accounts
Negotiable Order of Withdrawal (NOW) accounts
Money market accounts (MMAs)
Certificates of deposit (CDs)
While the accounts listed above may be something you are familiar with, Negotiable Order of Withdrawal accounts or NOW are less commonly know to your average consumers.
A NOW account is essentially another way of referring to an interest-bearing checking account. The main difference between a NOW account and any other type of checking account is that you can't automatically withdraw on demand.
Other Bank Items
In addition to those deposit accounts, the FDIC also offers insurance coverage for:
Cashier's checks
Money orders
Traveler's checks
Accrued interest and other liabilities
There are no special rules you have to meet to ensure that you're covered. As long as the institution holding these deposits is FDIC-insured, so are the deposits.
Which Accounts Are Not Covered FDIC Insured
The FDIC insurance limit protecting deposits when banks fail doesn't offer blanket coverage. Assets from failed banks or other financial institutions that wouldn't be covered include:
Annuities
Stocks
Bonds
Life insurance policies
Mutual funds
Municipal securities/bonds
Safe deposit boxes and their contents
U.S. Treasury bills, bonds or notes*
Do note that any U.S. Treasury bills, bonds or notes you own are backed by the full faith and credit of the U.S. government.
How Much Is Covered Under FDIC
Knowing how much your assets are insured is very important information when understanding your finances. For FDIC insurance limits, the current limit is $250,000 per depositor, per bank.
But, you're bound by these limits at that bank only. If you were to hold a $250,000 CD at one bank and another $250,000 CD at a seperate bank, the principal in both CDs would be fully protected by the FDIC insurance limit.
However, this doesn't work if you have these CD accounts at different branches of the same bank.
If you have accounts at two different banks that merge, you have a six-month grace period to move accounts if the total balance exceeds FDIC coverage limits.
Are There Other Ways to Gain Additional Coverage?
While FDIC limits are generally set to $250,000, there are other ways to gain additional coverage.
The Certificate Deposit Account Registry Service (CDARS) allows depositors at banks registered with the network to buy FDIC-insured CDs up to a total of $50 million. This is possible because the network takes care of spreading the funds throughout different banks.
The only drawback is that the CD rates offered may be lower than what could be obtained for rates with competing institutions. But each of your CDs would be protected if one bank fails.
Author's Verdict
Keeping an account insured is fairly easy, as long as you make sure to keep your account in good standing you should be fine!
FDIC also provides many ways that can be used by depositors to maximize their coverage. You can also use an online tool for telling depositors exactly what's insured and what isn't.
Also be sure to check out our own lists of bank promotions and CD tables!