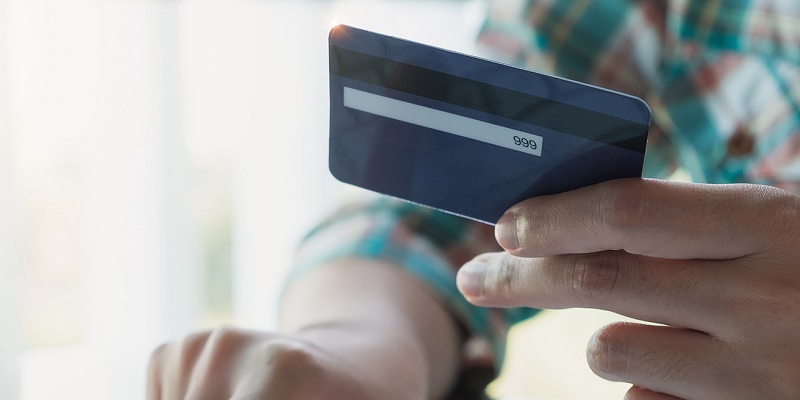 When you make a purchase online or over the phone, you most likely will have to enter your CVV. If you aren't familiar with the CVV on a credit card, it is a three or four digit number, usually found on the back of your card, that adds extra security when you're making transactions.
If you're curious about what exactly a CVV on a credit card is, where to find it, and how to keep your credit card information safe, be sure to keep reading.
---
What Is the CVV on a Credit Card?
As mentioned previously, the CVV acts as an extra line of security for your credit card. CVV stands for card verification value, but it can also be referred to as a CSC, or card security code. The CVV is very important, especially with the increase in online shopping over the past few years.
When you use your card in-person, retailers have the ability to check your ID to confirm that you are the cardholder. However, when you make transactions online or through the phone, they aren't able to do this, which is where the CVV comes into play.
---
Where to Find Your Card's CVV
Although most cards have the CVV on the back, some have it in other spots. Visa, Mastercard, and Discover place the CVV on the back of the card to the right of the signature strip. The number may also be adjacent to your full credit card number or just the last four digits.
However, American Express cards have the CVV on the front, right side of the card. Additionally, be sure to note that American Express calls it the CID, or card identification number, and it is four digits instead of three.
---
How to Keep Your Credit Card Number Safe
Although the CVV does help provide extra security, you should still take measures to prevent theft.
Sign up for password manager: Programs such as LastPass helps you create and store strong passwords for each website. This is a very simple and easy way to up your security.
Avoid saving your personal data on retailer websites: Although it is convenient, taking the extra minute to manually put in your credit card number will help prevent identity theft.
Only shop on secure websites: You should be sure to shop at websites that start with "https://". The "s" stands for secure, which means that your information will be encrypted.
Don't click links in suspicious emails: Phishers may send legit-looking emails and can trick you into giving out your information. Make sure you are on the lookout for any suspicious emails and only give out information to a bank or retailer through its published email or number.
Monitor your accounts: It is important that you check your transactions frequently to catch any suspicious activity when it occurs. If your card is stolen or lost, call your credit card issuer as soon as possible to freeze your account and request a new card.
---
Author's Verdict
If you weren't sure where or what the CVV on your credit card is, hopefully this post has informed you. Although the CVV provides some security, I recommend taking action to keep your credit card information safe by using the tips mentioned previously.
In addition, we have a list of bank promotions to get some extra cash in your pockets today. You may also want to check out savings accounts if you want to get started on saving up money.