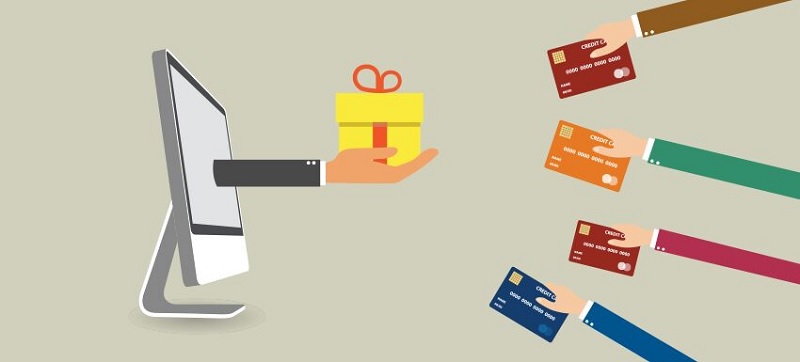 It is very important to keep track of your credit score. Picking your first new credit card is a very big decision, and deciding whether you want to earn cash back or points on your purchases.
Regardless of which you pick you won't be making a bad decision as both give you something back on money you spend.
Below, you can find out what the difference is between Cash Back and Points on a Credit Card.
Cash Back vs. Points
Cash back and points are different types of reward currencies that credit cards can earn every time you use them.
Cash back is fairly straight forward. When you use a cash-back card, you build a cash balance. You could get that cash in the form of a statement credit, a deposit to your bank account, or a check in the mail.
Credit Cards that earns points offer rewards in different ways, options include:
Travel award bookings
Fixed-rate travel redemption

Apply your points towards travel purchases at a fixed rate
Example, a card issuer may let you spend 50,000 points to book $500 of travel

Transfers

Send your points to a rewards program's airline or hotel partner, where you can then make an award booking with that partner

Product purchases

Buy a product from the rewards program's catalog using your points
You typically get less value for your points this way, making it a poor choice
Advantages of Cash-back Cards
Cash Back Cards can provide a variety of bonus features:
Simple and less time-consuming

You don't need to learn anything new to use a cash-back card
They're easy to understand, and many cards even let you automate your cash-back redemption to save time

Generally no annual fees

While this isn't always the case, most cash-back cards don't have annual fees, whereas travel rewards cards often do

Cash back has consistent value

The value of points can depend on how you use them and whether the card issuer does anything that devalues them, such as making award bookings cost more
Cash back won't have these fluctuations in value, unless the value of the dollar plummets
Advantages of Points Cards
Rewards cards also have some important selling points:
Bigger sign-up bonuses

Although both cash-back and rewards cards can have some attractive sign-up bonuses
Rewards cards tend to offer much larger bonus amounts

Travel benefits

Since rewards cards are more travel-oriented, many of them include benefits to improve your traveling experience, such as airport lounge access or free checked bags

Points can have high potential value

With certain award bookings, you could get $0.03 per point, $0.05 per point, or more
These aren't commonplace, but they're out there, and they significantly increase the value you get from your credit card
When to Get a Cash Back Card
If you do not travel much using a Cash Back card is recommended. Rewards cards are best for travel rewards, and if you don't travel much, then you'll struggle to get much value from your points.
Even if you're a frequent traveler, you may still be better off with a cash-back card if:
You want a credit card without an annual fee
You prefer quick, easy redemption's
When to Get a Points Card
Those who travel a lot would benefit greatly from a points card.
One way to look at rewards cards is that you get out what you put in:
More travel, the more you can take advantage of your points and your card's travel benefits
The more you spend, the more points you'll earn, making any annual fee your card has less of an issue because of the value you get from those points
The more you learn about travel rewards, the more you can find high-value redemption's that maximize your points
Author's Verdict
Hopefully the information above helps you decide on which kind of credit card you would decide to get. Picking the right credit card can provide you plenty of bonuses, so make sure to understand your goals and lifestyles!
Also be sure to check out our own lists of bank promotions and CD tables!