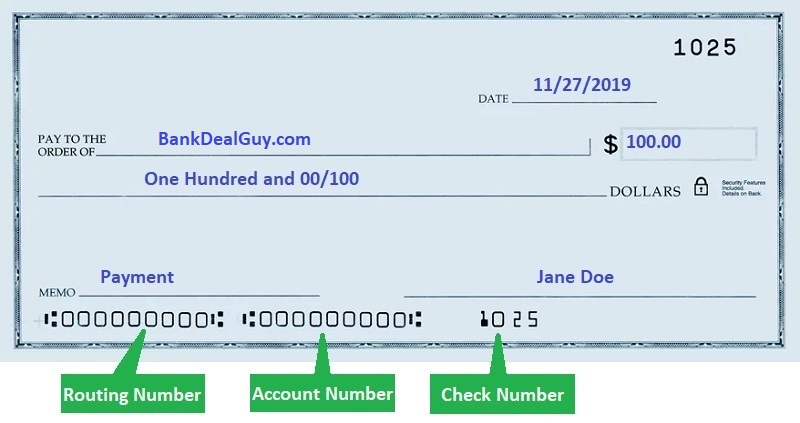 If you are trying to transfer money in or out of CIT Bank account, simply follow this guide to find out your CIT Bank routing number.
Routing numbers are 9-digit numbers assigned to financial institutions so they can identify themselves. Think of it as an address that lets other banks know where to send your money.
CIT Bank Routing Number
CIT Bank routing number is 124084834.
Other banks with branches in multiple states have more than one routing number. However, CIT Bank in an online banking provider and all customers use the same number.
Finding Your CIT Bank Routing Number
There are several ways to find your CIT Bank routing number.
Use a Check
For checking accounts, you can find the routing number of any financial institution by referring to the bottom left-hand corner of a check from them. It is the first 9 digits located sequentially at the bottom of the check.
Call Customer Service
Alternatively you can call CIT Bank at 855-462-2652. Once you verify your identity, a customer service representative will happily provide your account's routing number.
 Using CIT Bank Routing Number
You will need your routing number for many tasks, including:
ACH Payments
Setting up direct deposit
Receiving government benefits, including tax refunds
Transferring money between banks or investment firms
Automatic bill payment
Domestic wire transfers
Routing Numbers for Domestic Wire Transfers
Through the Online Banking platform of your CIT Bank account, you can wire money to other bank accounts in the United States. Additionally, you can also receive wire transfers.
To send or receive domestic wire transfers, provide the sender with:
Recipient's name as it appears on the account.
Location of the recipient's bank (City and State)
Account Number
Bank Routing Number (CIT Bank: 124084834)
CIT Bank does not charge for incoming wire transfers. However, there is a $10 charge per outgoing wire that can be waived if you average a daily balance greater than $25,000.
Routing Numbers for International Wire Transfers
To receive International Wire Transfers, simply provider the sender with the same information as above.
However, CIT Bank does not service outbound international wire transfers.
To send a domestic wire transfer from your CIT account, fill out the CIT wire transfer paperwork. Then:
Upload it to the Document Center in your online account OR
Fax it to a CIT Bank representative using the fax number (866) 914-1578.
CIT Bank Promotions
CIT Bank offers several banking accounts to meet your individual needs. If you are looking for an account to save up for a present or vacation consider the CIT Bank Savings Builder.
However, if you are looking to have access to your money more but and spend your money consider the CIT Bank Money Market account.
For a larger investment opportunity consider the CIT Bank 11-Month No Penalty CD.
CIT Bank offers some of the best Savings rates nationwide, and we consider it a great opportunity to earn interest on your accounts.
Conclusion
If you bank with CIT Bank, then knowing your routing number is important when managing your money. Having you routing number will help you set up direct deposit, automatic payments, or wire transfers.
Take advantage of CIT Bank promotions to have access to amazing features.