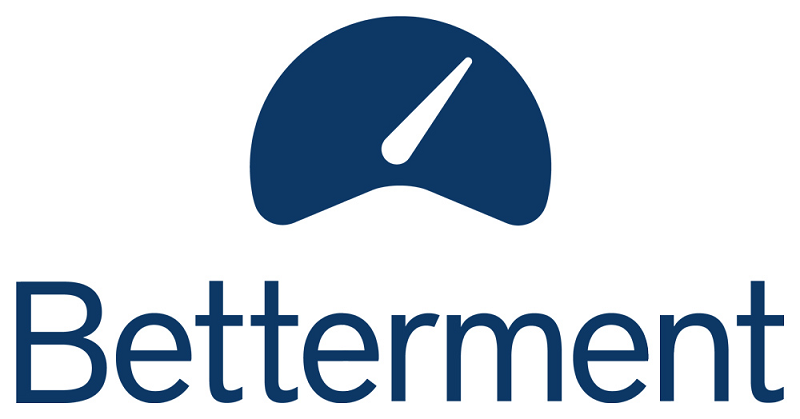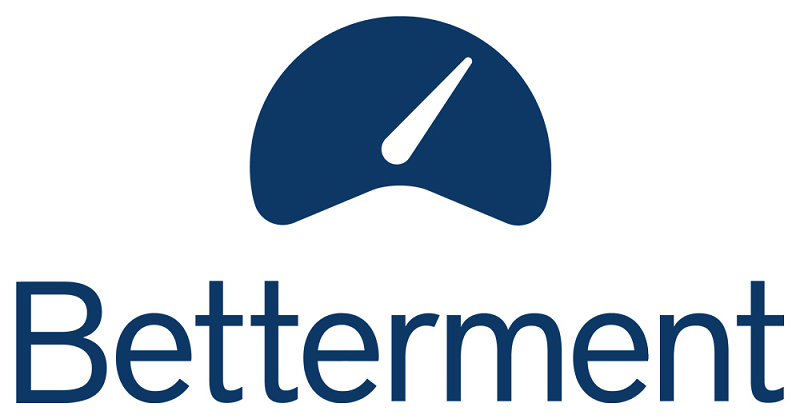 See current Betterment promotions, sign-up offers, and promo codes updated here. Betterment and Wealthfront are the two most popular robo-advisors in automated investing.
Betterment is a robo-advisor that enables simple, easy investing in stocks and bonds. They are a much lower cost alternative to hiring an investment advisor. Simply select your personal risk tolerance and Betterment will do the rest, putting your money to work for you.
Betterment has been featured in The New York Times, The Wall Street Journal, Forbes and Bloomberg for their reputable service.
I'll review the current Betterment promotions below.
Betterment Investing Promotion: 12 Months of Free Service

Right now, Betterment is offering up to 12 months of their services for free. That will require a high starting balance of $250,000, but even if you have less than that you'll still get some free time with the robo-advisor.
You must fund at least the $15,000 initial deposit within 45 days of signup
This promotion is not valid with any other offers and is non-transferable.
Offer available to U.S. Residents only.
| | |
| --- | --- |
| Deposits within 45 days | Bonus Free Management |
| $15,000 – $99,999 | 1 Month Free |
| $100,000 – $249,999 | 6 Months Free |
| $250,000+ | 1 Year Free |
Betterment Features:
Protection behind the scenes: Betterment uses the strongest browser encryption available that stores all of the data on servers in a secure facility, implements systematic processes/procedures for securing and storing data.
Convenient Access: Easily access support by phone or through instant message within your trading platform.
Help with Getting Started: Get personalized assistance to get your trading up and running.
Trading Specialists: Talk trading one-on-one, get real-time trade analysis, and more.
(No expiration date listed)
---
Betterment Checking: No-Fee Online Checking

Try out Betterment Checking for a hassle-free and no-fee checking option. It's currently listed as one of the top free Checking options out there in the market.
All ATM and foreign fees reimbursed
Tap-to-pay enable debit card
FDIC-insured account up to $250,000
No monthly maintenance fees, no minimum balances, and no overdraft fees
Mobile Check Deposit is available for all Betterment Checking users
Betterment Cash Back Rewards
Rewards with thousands of merchants

Access to in-store and online offers so you can shop exactly how you want. In-store offers will automatically be linked to your Betterment Visa® debit card, and you can shop via the online or in-app cash back experience to redeem online offers.
Betterment offers deals at both local and large-scale national merchants. There are even some merchants whose deals are valid overseas!

Personalized offers based on spending history and location

Betterment only want to show you offers that are relevant to you, so they'll use your Betterment Checking transaction history to identify which offers those are. Your cash back offers will be unique to you, and the more you use your Betterment Visa® Debit Card the more personalized they will become.
Not sure where to eat or shop? Share your location with Betterment and they'll show you nearby in-store offers to help you choose.

Notification of earned rewards

Nobody enjoys watching money leave their account. That's why Betterment will send near-realtime notifications when you make a qualifying transaction that earns you rewards. Money out, money in.

Daily reward payouts

Betterment will pay out rewards as soon as they can – no additional waiting periods or minimum reward balances. You can receive rewards multiple times per day, every day.

Rewards automatically deposited back into customers' Betterment Checking accounts

You won't have to lift a finger to transfer your rewards to your account. Cash back will be automatically deposited back into your Betterment Checking account(s) as it becomes available.

Data security

Betterement's cash back partner, Dosh, will not receive any personally identifiable information, including your name and account number. Betterment will assign a unique ID to each customer and use that as a proxy with Dosh to keep your data safe. Dosh is also contractually prohibited from selling any of your transaction data to third parties. To learn more, please review the Dosh Terms of Service and Betterment's Privacy Policy.
(Visit to learn more)
---
Betterment Cash Reserve Rate Offer: 0.30% APY
What you'll get: 0.30% APY
Where it's available: Nationwide
How to earn it:

Earn a variable rate up to 0.30% APY.
A minimum deposit of $10 is required, but there is no minimum balance required to be maintained.

Account Features:

Eligible for FDIC insurance up to $1M
Unlimited transfers in and out
Cash Reserve has no fees on your account balance and no minimum balance
(Visit to learn more)
---
Betterment $127 or 12,750 Sign-Up Bonus via Rakuten

Rakuten is offering a $127/12,750 points when users open a new Betterment checking account and fund the account with $1.
Alternatively, you can open and invest $10 in a Cash Reserve or investing account  to get the same bonus.
(Visit the link to learn more at Rakuten)
How To Earn The Bonus
EARN BONUSFINE PRINT
The Rakuten portal is offering $127/12,750 points  if you open a new Betterment checking account and fund the account with $1.
Or you can open a Cash  Reserve or investing account and invest $10 and get the same bonus.
Exclusion: Cash Back is only earned for a funded Betterment Checking, Cash Reserve or Investing account of at least $1.00 for checking products and $10.00 for Cash Reserve and investing products, and is not available for other Betterment products or current Betterment customers.
Checking accounts and the Betterment Visa Debit Card provided and issued by nbkc bank, Member FDIC.
Funds deposited into Checking will be eligible for up to $250,000 of FDIC insurance.
Betterment Checking made available through Betterment Financial LLC.
Neither Betterment Financial LLC, nor any of their affiliates, is a bank.
Betterment Financial LLC reimburses ATM fees and the Visa 1% foreign transaction fee worldwide, everywhere Visa is accepted.
Void where prohibited or restricted by law.
Cash Reserve is only available to clients of Betterment LLC, which is not a bank, and cash transfers to program banks are conducted through the clients' brokerage accounts at Betterment Securities.
Investing involves risk and performance not guaranteed.
---
Betterment Referral Bonus: Extra Free Year
You can earn an extra free year of Betterment service through the referral offer, in addition to the initial free service promotion listed above!
(Visit to learn more)
How to Earn Bonus
How to earn bonusFine Print
For every referral who funds, you get 30 days free, and each referral gets 3 months free
When your first 3 referrals fund, you get an extra free year.
Once you have referred five Qualifying New Accounts (and received the associated fee waivers), you will no longer be eligible for future fee waivers. Even when you are not eligible to receive a fee waiver, you will be permitted to send invites to friends and they will be eligible to receive fee waivers through the Betterment Refer a Friend Program.
If you already have a current Betterment account, find your referral link using the interface after logging in. If you don't yet have an account with Betterment, be sure to get some referrals going after signing up.
Subject to the limitations above, a "Qualifying New Account" is a new individual Betterment account opened by your Betterment referee friend using the special designated link from your invitation, which your referee friend funds with an initial deposit, provided that the initial deposit is not withdrawn for 90 days. Betterment is not responsible for incorrect entry or other failure on the part of your referee to meet the standards of a Qualifying New Account.
Employer-sponsored retirement accounts provided through Betterment for Business are not Qualifying New Accounts. If you are a participant in your employer's retirement plan through Betterment for Business, and also have a personal Betterment account, only your personal account will receive fee waivers under the Betterment Refer a Friend Program. Accounts advised through the Betterment for Advisors platform are also not Qualifying New Accounts or eligible for fee waivers through this program, and if you become advised through the Betterment for Advisors platform during a period in which Betterment is waiving the fees applicable to your account under the Refer a Friend program, Betterment will not waive any fees following such date. This promotion does not apply to any fees charged by an advisor you are matched with through the Betterment Advisor Network.
This promotion is not valid with any other offers and is non-transferrable. Offer available to U.S. residents only. Betterment reserves the right to terminate this offer at any time for any reason, to limit the amount of account bonuses you are eligible to receive, and to refuse or recover any promotion award if Betterment determines that it was obtained under wrongful or fraudulent circumstances, that inaccurate or incomplete information was provided in opening the account, that any rules or regulations would be violated, or that any terms of the Betterment Account Agreements have been violated.
Author's Verdict
Start your journey today by opening a new account with 12 months free investing or get up to 30K AAdvantage Miles! Betterment will guide you to invest in diversified portfolio of stock and bond ETFs designed for optimal returns. On top of that, you'll save time since everything is automated (from rebalancing to dividend reinvestment – even deposits).
This is a great option for those that are looking to start a savings plan with low fees! Let us know about your thoughts and experience with this offer in the comment section below! Be sure to check back on BankDealGuy for more brokerage Promotions in addition to our full list of bank promotions!