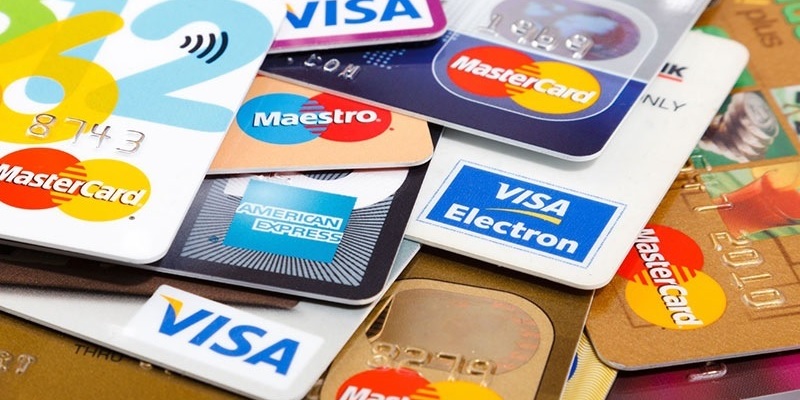 Some people now prefer to use debit cards for everyday purchases such as gas and groceries. However, with debit cards, you could face overdraft fees if you spend more than you have in your account. For this reason, using a prepaid credit card might be a better alternative for you than gong into debt.
Prepaid debit cards are good for people with a bad or low credit history or for students or children. In this guide we will breakdown the best prepaid debit card with no fees.
What Are Prepaid Debit Cards?
Prepaid debit cards are a type of debit card that allows you to load a certain amount of money and you would use that as your balance rather than a traditional debit card that would pull funds from your  checking account. With a prepaid debit card, you are also allowed to load your  debit card with more money. Purchases deduct from the amount of money left in the card.
Prepaid Debit Cards With No Fees
Most prepaid cards might have an opening fee, however we have compiled a list of prepaid debit cards with no fees. Here is the list of prepaid debit card with no fees:
American Express Serve: When you order your American Express Serve card online it will waive the  $3.95 purchasing fee. You can also avoid the $1 monthly fee by making a direct deposit of $500 or more.
Netspend Prepaid Visa Debit Card: This card has no fees and you won't be charged extra when making direct deposits transferring funds from one Netspend account to another. Although there are no opening fees with this account, you can expect to pay $1 or $2 if the purchase requires a signature or pin
Commerce Bank mySpending Card: This card has a $5.95 purchasing fee but, there are no monthly maintenance fees. Cardholders can open a card with a minimum of $20 using direct deposit, a transfer from a Commerce Bank checking or savings account, or by visiting any of the physical Commerce Bank locations.
Western Union NetSpend Prepaid Mastercard:  This card is best if you are someone that frequently make money transfers and you are looking for a card that you can frequently reload. The pay-as-you-go plan offers zero plan fees and make direct deposits at  no additional cost.
ACE Elite Visa Prepaid Debit Card: This Visa card can be used anywhere accepting Visa and it also comes with Visa Zero Liability Protection. With the pay as you go plan, you will not have to worry about any additional fees for direct deposit
Fifth Third Access 360 Reloadable Prepaid Card: This card is great if  you are someone  that plans to make monthly deposits of $500 or more. The card is a good choice because you do not have to worry about paying monthly fees.
BBVA ClearSpend Visa Card: BBVA ClearSpend Visa card has a $4 monthly service charge that can be waived by making $400 in deposits each month. There are no overdraft fees nor fees when reloading your car.
Conclusion
Each of these free prepaid cards has it's benefits to customers, from cash-back rewards to budgeting tools or no fees. It is best to review  all your options  so that you can pick a card that is ideal for your lifestyle.
Let us know in the comment section below if it did! If you don't have a savings account, see our best savings account section. Looking to add a little extra income each year? If so, see our list of the best bank deals!