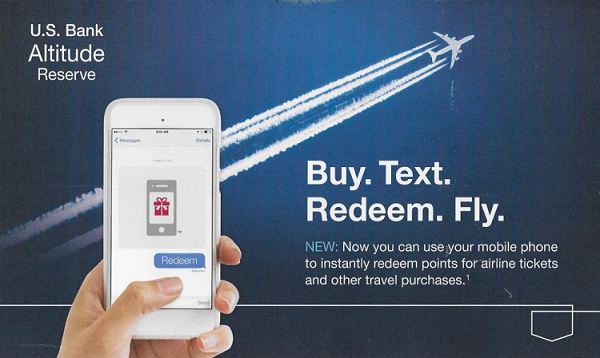 If you're a user of U.S. Bank, then you're about to hear some great news. You no longer have to worry about going through the banks travel portal to book a flight. Instead, you can book a flight straight from your mobile app. Not only does that make it easier, you may also earn 500 Flexpoints when you book through your mobile phone. Instead of going through the whole ordeal of redeeming your points online through the U.S. Bank travel portal, skip the hassle and do it from your phone.
How To Activate
Before you can actually start using this feature, you have to activate it first:
Login on usbank.com
Click "My Rewards"
Click "Redeem Rewards & Access Card Benefits"
Click "Card Benefits"
Click "Real-Time Mobile Rewards"
Click "Activate"
Select the categories you'd like to enable (you'll want to select the travel categories only)
After you activate this feature, you'll be able to book straight from your phone making your life easier and helping you save tons of time.
How it Works
First, activate the Real Time Mobile Rewards and select all available categories. Then, book your flight using your approved card. After that, you should instantly receive a text asking you if you want to redeem your points for travel statement credits that help offset the price of your flight. To confirm that you want to redeem your points, all you have to do is text back "REDEEM". Voila! You have successfully booked, redeemed, and paid all from your mobile device.
Activate Here
U.S. Bank: Visit the site to activate the features of this great new promotion.
If you are interested in U.S. Bank Deals, Bonuses, and Promotions, see our compiled list of U.S. Bank Deals here.
Alternative Options
Author's Verdict
With this incredible feature, U.S. Bank pulls ahead if its competitors in terms of its innovation. Redeem your points for travel, at 1.5 cents per point value, regardless of how you bought that travel. Although the value is still capped at 1.5 cent per point, you can get a lot more value by stacking credit card rewards and possible cashback portals. If you're tired of how hard it is to find flights through travel portals, or how much more expensive it is to do it, then finally the solution to your troubles has arrived. Activate the U.S. Bank Real-Time Mobile Rewards today to start making your life easier!